READING TIME
As long as it takes to eat a slice of watermelon
You only need to close your eyes and the colours come flashing back… The azure blue of the Ionian sea, the emerald green of the pine trees and the golden sand of the beaches. But when it comes to describing what remains in your heart, it's all that and so much more. So it's time to explore everything you'll recall about Kefalonia for a lifetime.
Being awestruck by Myrtos
The star of so many Instagram posts and magazine covers, Myrtos beach is Kefalonia at its most striking. Viewing it from above, you are presented with a setting of limestone cliffs, pine trees, a luxurious beach and a blanket of Ionian blue.
Witnessing the ethereal light of Melissani Cave
Possibly Kefalonia's second-most impressive Insta-spot, especially around 12-2pm when a mesmerising shaft of light comes straight down through the round opening of the once-covered cave. Inside is a brackish lake, fed by both the sea and underwater sources, allowing you to explore both chambers of the cave in a rowing boat.
Strolling around colourful Assos village
Another favourite of travel features, the village of Assos is every bit as pretty as it appears in photographs. The hillside creates a natural amphitheatre for the colourful homes, interlinked by narrow paths. And at the top are the ruins of a Venetian Castle, from which you can experience a magical sunset. But the lasting charm of Assos is found by the gorgeous waterfront.
Picture-perfect, cosmopolitan Fiskardo
Strolling along the waterfront, with its sailing boats bobbing in the bay like a scene out of a watercolour, will be enough to fall head over heels in love with Fiskardo… a fate becoming visitors to the little fishing village for centuries. The full picture is revealed by a wider landscape of pine-tree greens and Ionian Sea blues and there are pretty little beaches in nearby bays (Emplisi and Foki). But take your time to choose your seafood taverna first. And Fiskardo is a perfect double-act with Assos, whilst you're in the north.
Beaches for relaxing or getting active
There are more than 80 beaches in Kefalonia, matching the full diversity of its extraordinary coastline. And it says everything about the island's hospitality that more than half are fully organised, although there are plenty of secluded swimming spots too. Just 3km from Argostoli, Makris Gialos ticks every box (golden sand, water sports and facilities) and around Lixouri are Xi (famous for its white rock formations and red-brown sand), Petani (more cliff-side splendour) and Fteri. To the south are the white-sanded Lourdas and long, sandy and clear-watered Skala, both popular for their excellent facilities, including water sports, day cruises, scuba diving and boat rentals. And on the east coast is beautiful Antisamos (famous as a setting in Captain Corelli's Mandolin and perfect for relaxing or water sports).
Argostoli's deep love of life
A naturally deep bay, the fun-loving capital of Kefalonia bustles with life day and night – and yet it still possesses an intimate side, with Caretta Caretta sea turtles often spotted swimming in the port in the early morning. Many of the cafes, bars and restaurants are gathered around the main square (Vallianos) and you'll find shops (many selling local products) along the pedestrianised Lithostroto and waterfront. And the excellent port facilities make it a popular stop for cruise ships from all around the world. Make sure to visit the Church of St Spyridon and Drapano Bridge, with its characteristic obelisk. A few of kilometres out of town is the Lighthouse of Theodore, a great sunset spot.
The customs and events of Lixouri
The second-largest settlement in Kefalonia, Lixouri lies across the bay from Argostoli (boats connect the two throughout the day). It was one of the principal cities of the island in both antiquity and Venetian times and was rebuilt after an earthquake in 1953. It is known for its events, particularly the Varkarola custom (which it shares with Assos) when boats lit up with candles carry musicians and singers into the bay to perform. The show ends with a fireworks display.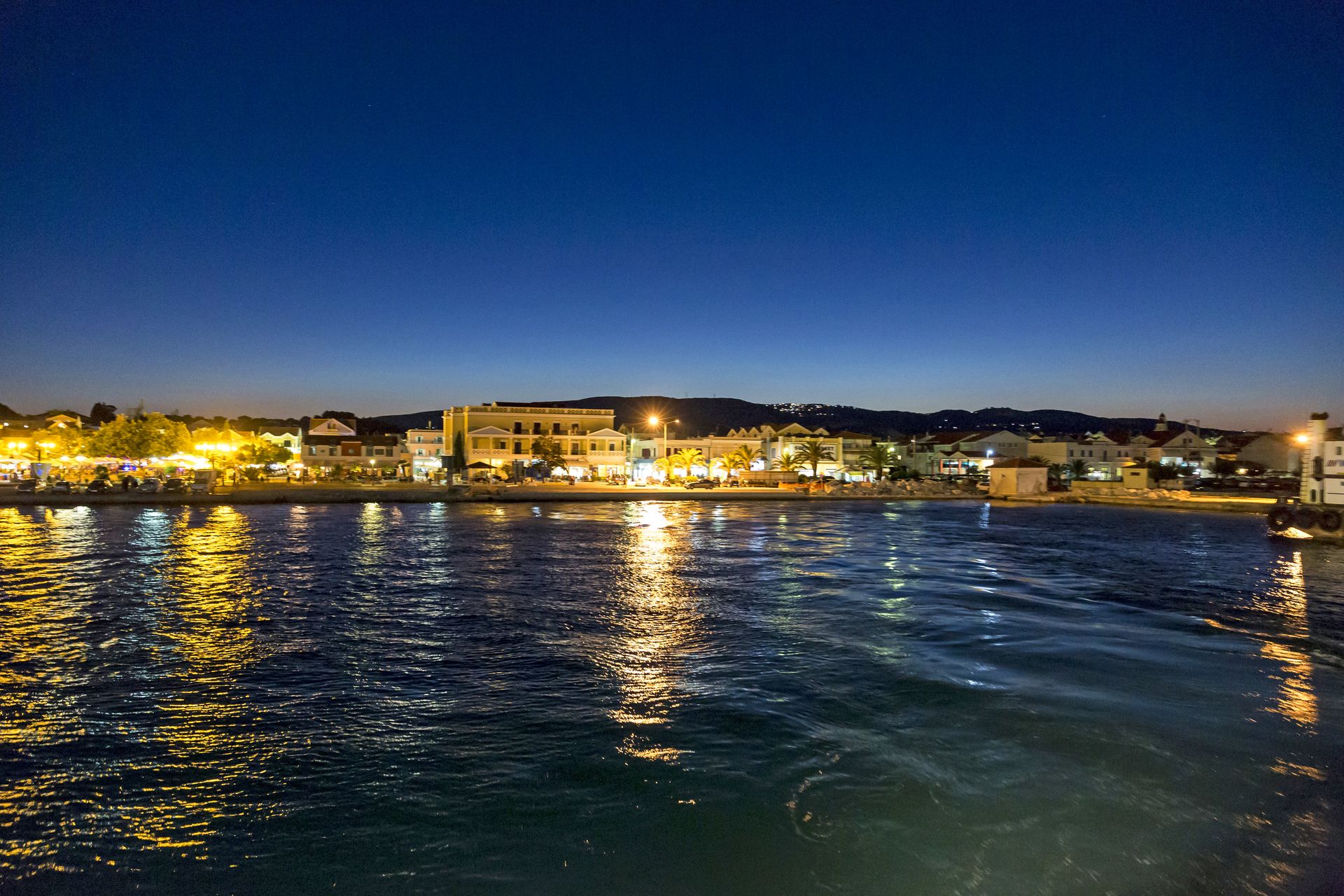 Exploring Mt Ainos National Park
Mt Ainos
With all those beaches and seaside activities, it would be easy to overlook Kefalonia's mountainous green interior, but this is exactly where you should head if you're a nature-lover. The thick forests contain numerous well-signposted paths, especially in the Mt Ainos National Park, perfect for hiking or mountain biking. The peak rises to 1,600m but you only need to explore the lower slopes to get the experience, especially during springtime when the wildflowers are out. Look out for the population of semi-wild horses in the national park.
A feast for the senses
Time to discover the food and wine of Kefalonia. The first three things you need to know: pies, meat and wild greens, with some dishes combining all three. The meat pies of Kefalonia are legendary in the region. Amongst the cheeses, the local feta stands out and a favourite sweet are mandoles, made with roasted almonds. But if there's one taste you'll be taking home, it's the Robola wine, made from a native white grape that is perfectly adapted to the slopes on which it grows. A visit to a Robola winery is a must.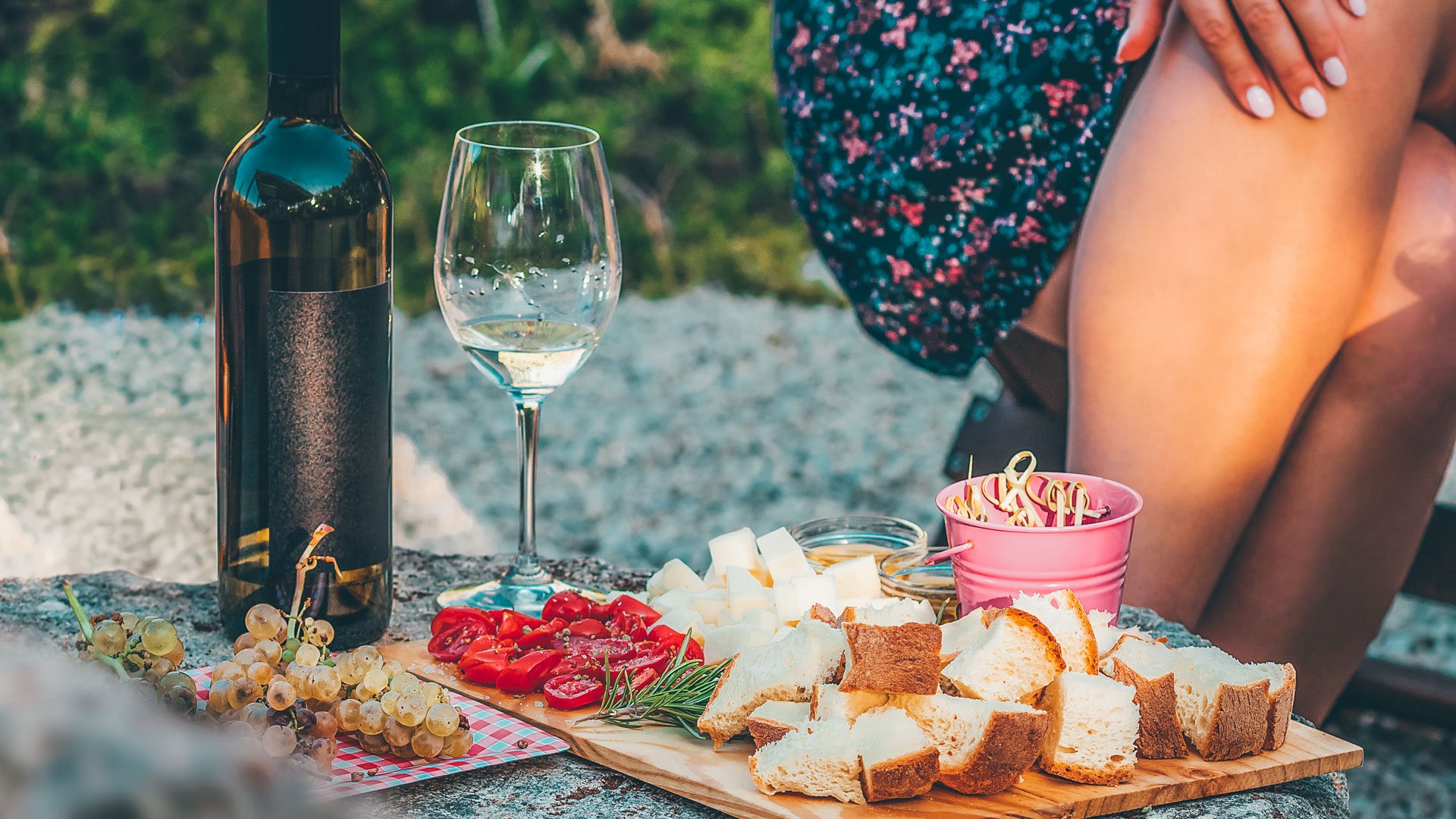 Excursions into the Ionian Sea
You'll immediately understand from all the sailing boats and catamarans, that Kefalonia is a sailing paradise. Not only does it boast the longest coastline in the Ionian, with dozens of green-lined little coves and bays, but it has no fewer than eight anchorages for visiting yachts and little ports found all around the island. To the north and south, the islands of Lefkada and Zakynthos are wonderful excursions and who could resist a day trip to charming little Ithaca, Odysseus' green-and-blue isle, just next door? There are also excellent connections with the mainland, with ferries reaching the Peloponnese (Kyllini, in the prefecture of Ilia) in just 1hr30min and Central Greece (Astakos in the prefecture of Aitoloakarnania) from the port of Sami, in eastern Kefalonia.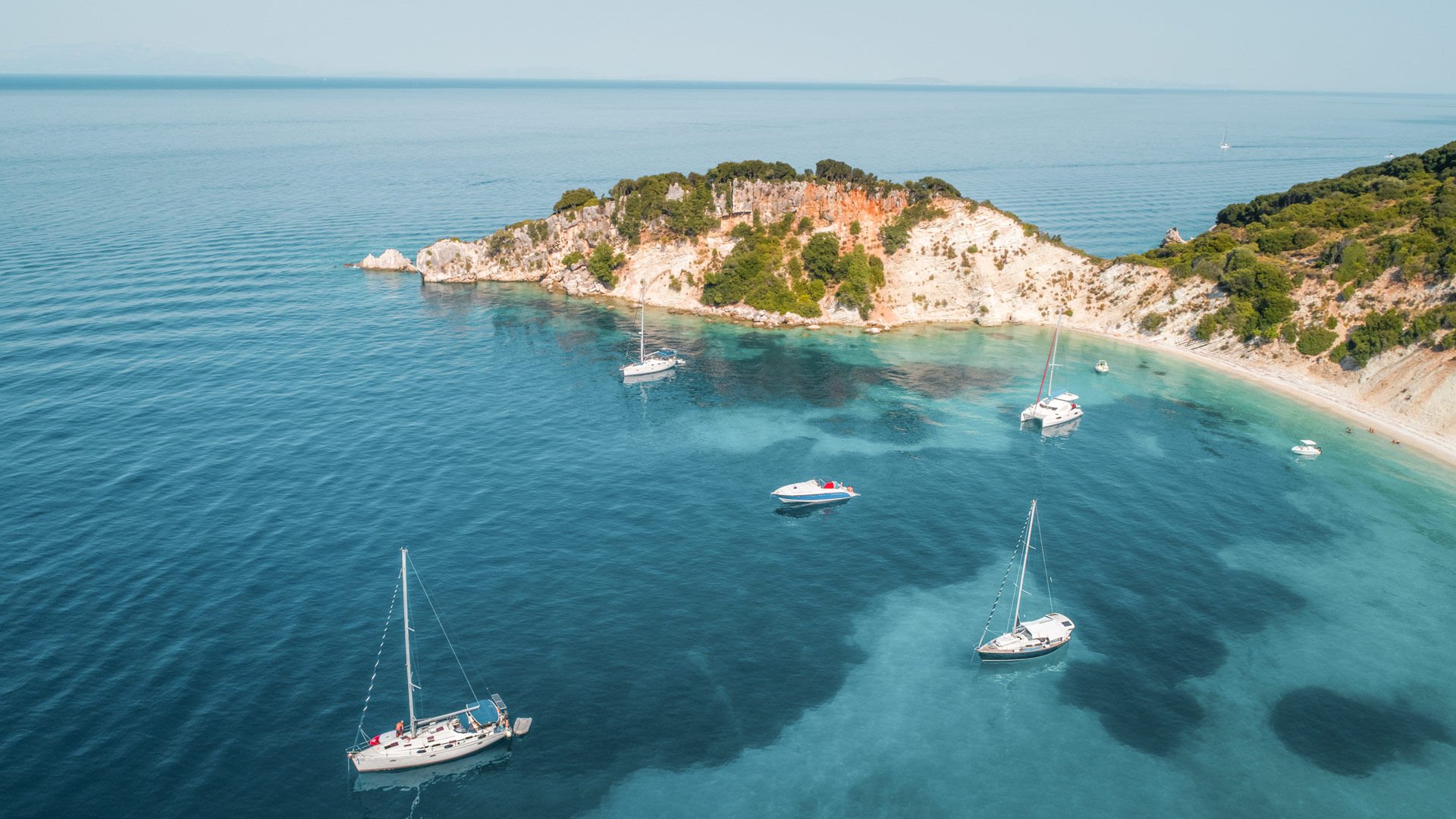 Experience Kefalonia island
So much to enjoy, in the summer months and beyond. Kefalonia's beaches, caves, villages, food, boat trips, jovial locals and even a National Park are there for you, whenever you choose.
Book your trip
All your holiday planning needs in one place, letting you book direct and benefit from official online rates
Group
7 hours
Free cancellation
Not sure? You can cancel this reservation up to 24 hours in advance for a full refund
Group
7 Hours
Free cancellation
Not sure? You can cancel this reservation up to 24 hours in advance for a full refund