The highest peak of the Ionian Islands offers some of the best hiking in Kefalonia, with a unique fir tree forest, rich nature and views as far as the Peloponnese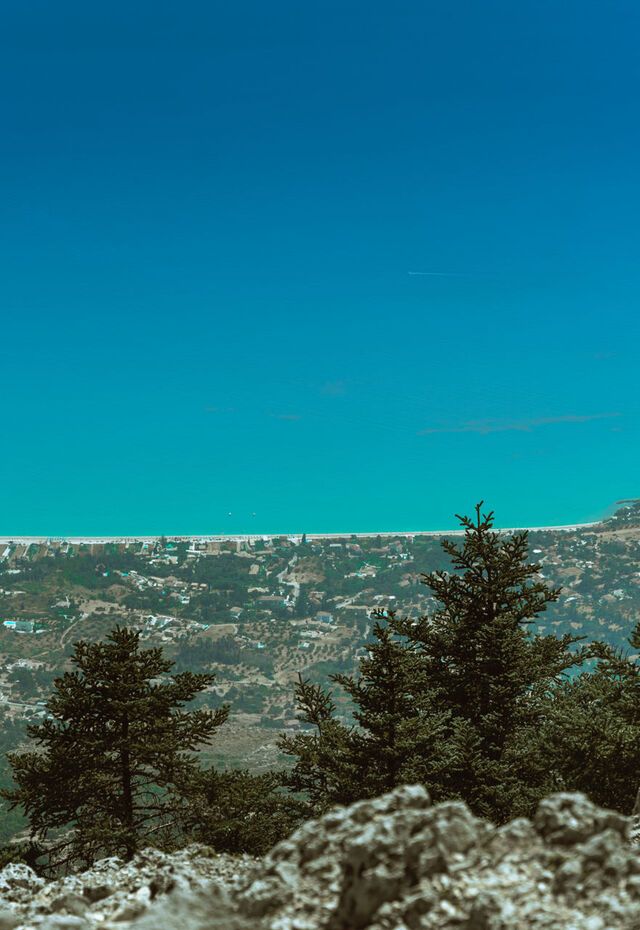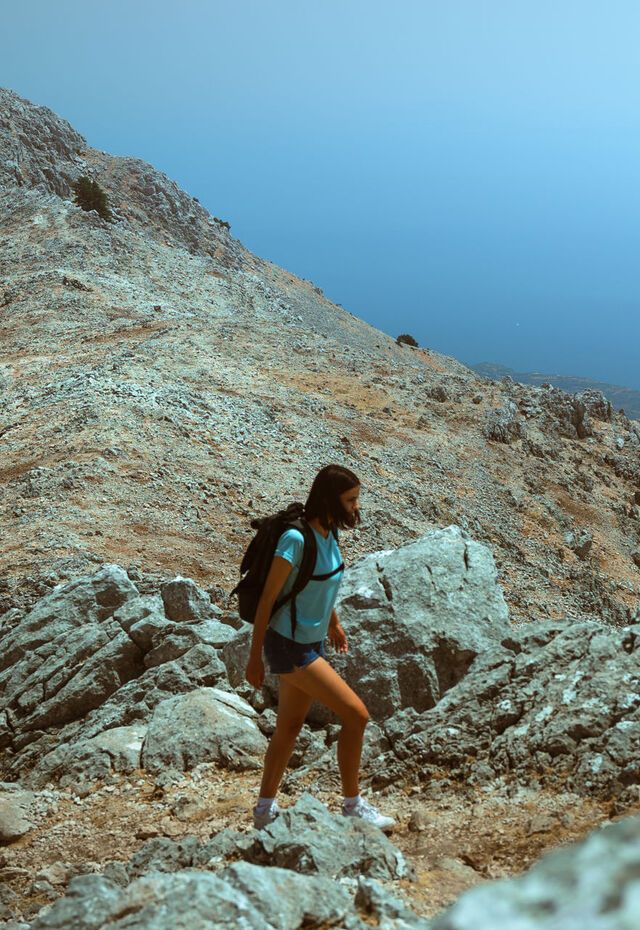 Duration
1.5 - 5 hours
Season
May - October
OVERVIEW
Hiking in Kefalonia's Mt Ainos National Park
If you can bear to drag yourself away from Kefalonia's legendary beaches, there's another side to the island that's in its own way just as memorable but known by only the lucky few. Rising from the centre of the island, Mt Ainos (or Mt Aenos) is the tallest peak of the Ionian Islands and is blanketed by rich green forest. It's also one of the few Greek island national parks, meaning that if you love exploring nature and being rewarded with epic views, you've come to the right place.
There are dozens of hiking paths in Kefalonia (coastal and inland) but those on Mt Ainos are extra special because the Natura 2000-protected national park is dominated by Kefalonian fir trees. Much of the wildlife is specialised to this unique ecosystem. If you're really lucky you might even spot some of Kefalonia's semi-wild horses.
Whether or not you reach the 1,628m peak of Megas Soros, you'll enjoy wonderful views of Kefalonia and other Ionian Islands, even as far as the Peloponnese coastline.
There are five marked hiking trails on Mt Ainos but we highlight two here (an easy route and a slightly more demanding hike to the summit). All you'll need are a good pair of shoes and basic hiking essentials (and for the longer hikes, ideally a guide) and the Kefalonian landscape will supply the rest.
Footpath 1: Mt Ainos Environmental Centre to Hionistra

This straightforward hike starts at the Environmental Centre of Mt Ainos and follows a circular route through the fir tree forest to the Hionistra viewpoint and back again. You'll enjoy some of the best views on Mt Ainos, including Argostoli and Sami as well as the islands of Ithaca and Lefkada.

Footpath 2: Digaleto to Megas Soros

A medium difficulty hiking path starting at Digaleto village in the foothills of Mt Ainos and taking you all the way to the summit. The views of the Ionian Sea (all the way to the Peloponnese) are out of this world.