EXPERIENCE
The ultimate Athens food tour
There's been a culinary revolution in Athens. So if you're a foodie, you're going to love what comes next as we head into the city's markets, delis and spice shops and discover new tastes and neighbourhoods on the ultimate Athens food tour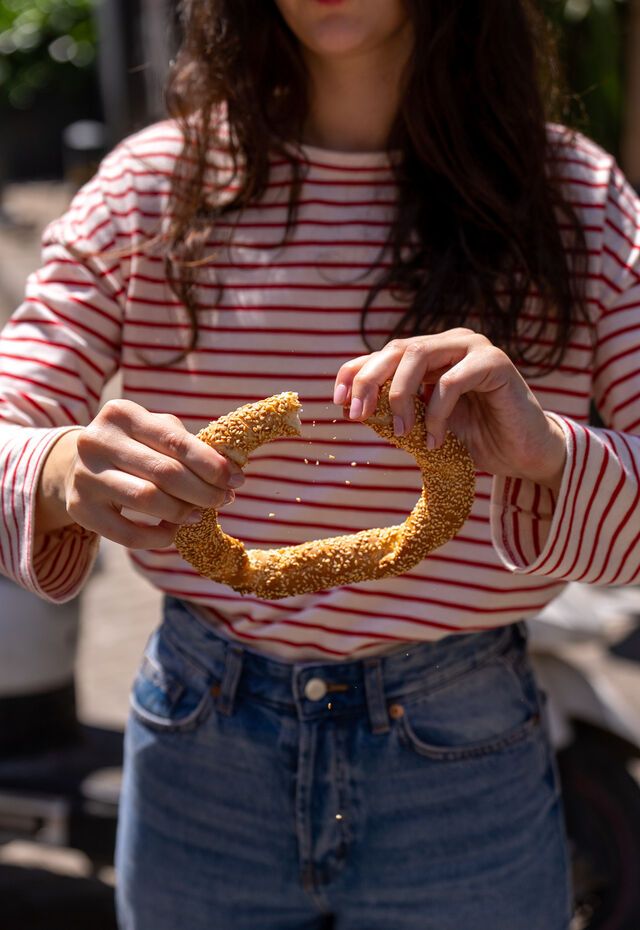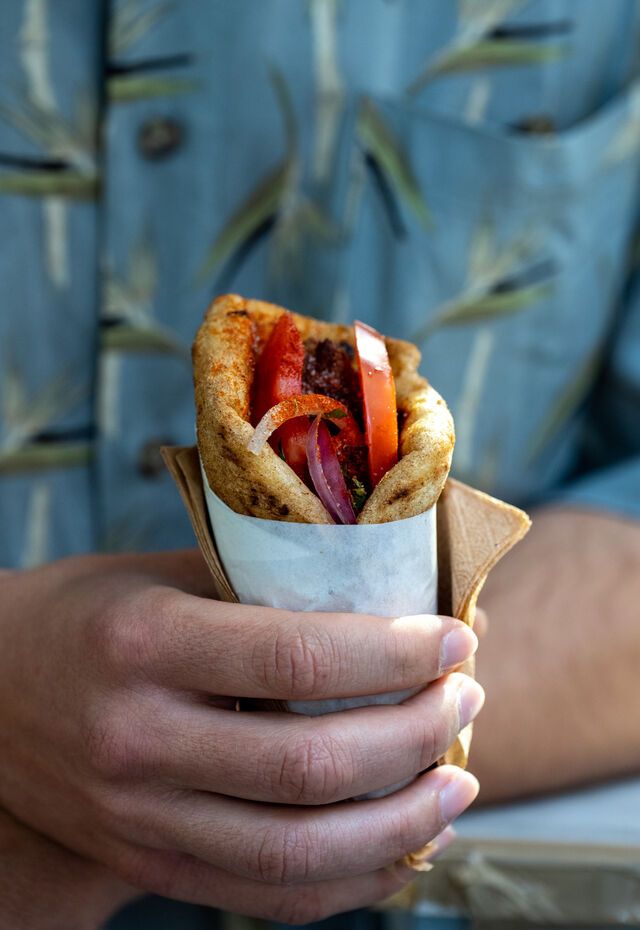 Duration
Full day
Season
All year round
OVERVIEW
The ultimate Athens food tour
Let's get stuck in. What can you expect on your Athens food tour? Well, you'll recognise many of the ingredients and dishes as Greek classics but there's nothing classical about the settings or the presentation. We're talking about trendy meze-based bistros right up to Michelin-starred restaurants.
You'll enjoy your favourite Greek street food (souvlaki – grilled meat on a stick or wrapped in a pita with yogurt, chopped tomatoes, onions and chips) and head into the Athens markets. And prepare yourself for unexpected newcomers to the food scene, like brunch and ethnic tastes – definitely one of the most unexpected things to do in Athens. Meanwhile, in cool new bars you'll be introduced to Greek wines and locally-brewed beers.
An Athens food tour will introduce you to all of these and, best of all, you'll get to meet some of the creative minds behind the great new tastes in the capital.
Entire districts that were previously unexplored by visitors are now go-to places on an Athens city break, in large part because of their newfound culinary identities: Koukaki, Keramikos, Exarchia, Psyrri, Pangrati, Petralona and Metaxourgio. You'll be telling people about them once you're home. And here's another word for your holiday vocab list – koutouki – a family-run restaurant offering authentic food in a lively atmosphere.
For a seafood meal (traditional or fine dining), there are excellent choices from Piraeus  all the way up the Athens Riviera, from the Faliro Delta (just by the Stavros Niarchos Foundation Cultural Centre) along the south coast to Vouliagmeni and beyond. Meanwhile, the emergence of vegetarian or vegan restaurants is no real surprise, as all local Greek cuisines have a rich history of delicious veggie-based dishes. And how about introducing the Greek breakfast into your daily routine?
A final bonus tip on your Athens food tour is to coincide your visit with the Taste of Athens festival. Some of the best restaurants, chefs and producers are celebrated in the annual event, which has become a fixture in the calendar of Athenian foodies.