May is here and it is the best time to begin counting down to summer and preparing for our getaways, great or small.
The DiscoverGreece team has selected some of the best travel destinations for you and gives you ideas for unique holidays.
The Aegean islands are waiting to unveil their beauty, unique light and crystal clear waters before your eyes. The Dodecanese, with their cosmopolitan character and sui generis unexplored landscapes, and the Cyclades, with their iconic blue and white colours and dreamy beaches, have some well-hidden surprises for you this summer. Discover them.
Set sail for unforgettable moments in the Aegean
This summer, the 53rd International Aegean Sailing Rally and the international sailing week "Sailing Rodos Cup 2016" will take you on a tour of the islands of the Aegean through special aquatic routes.
The 53rd International Aegean Sailing Rally (July 14-26) is a sailing race with a long history, over fifty years of annual events to be precise. This year, by following the course of the race you can travel to two very special Aegean islands of exceptional charm. Patmos, the island of the Revelation and cosmopolitan style, and Milos, with its unique "moonscapes" and exotic beauty, will welcome you and offer you the best memories of this summer.
The international sailing week "Sailing Rodos Cup 2016" (July 17-22) is being organized for the 20th year, a wonderful way to get to know the beauty of the Aegean islands. You can enjoy the breeze, the sea and the sand, starting from Kos, the island of Hippocrates, and continuing on to Nysiros, Telos and Symi until the final destination, Rhodes, the island of the Knights.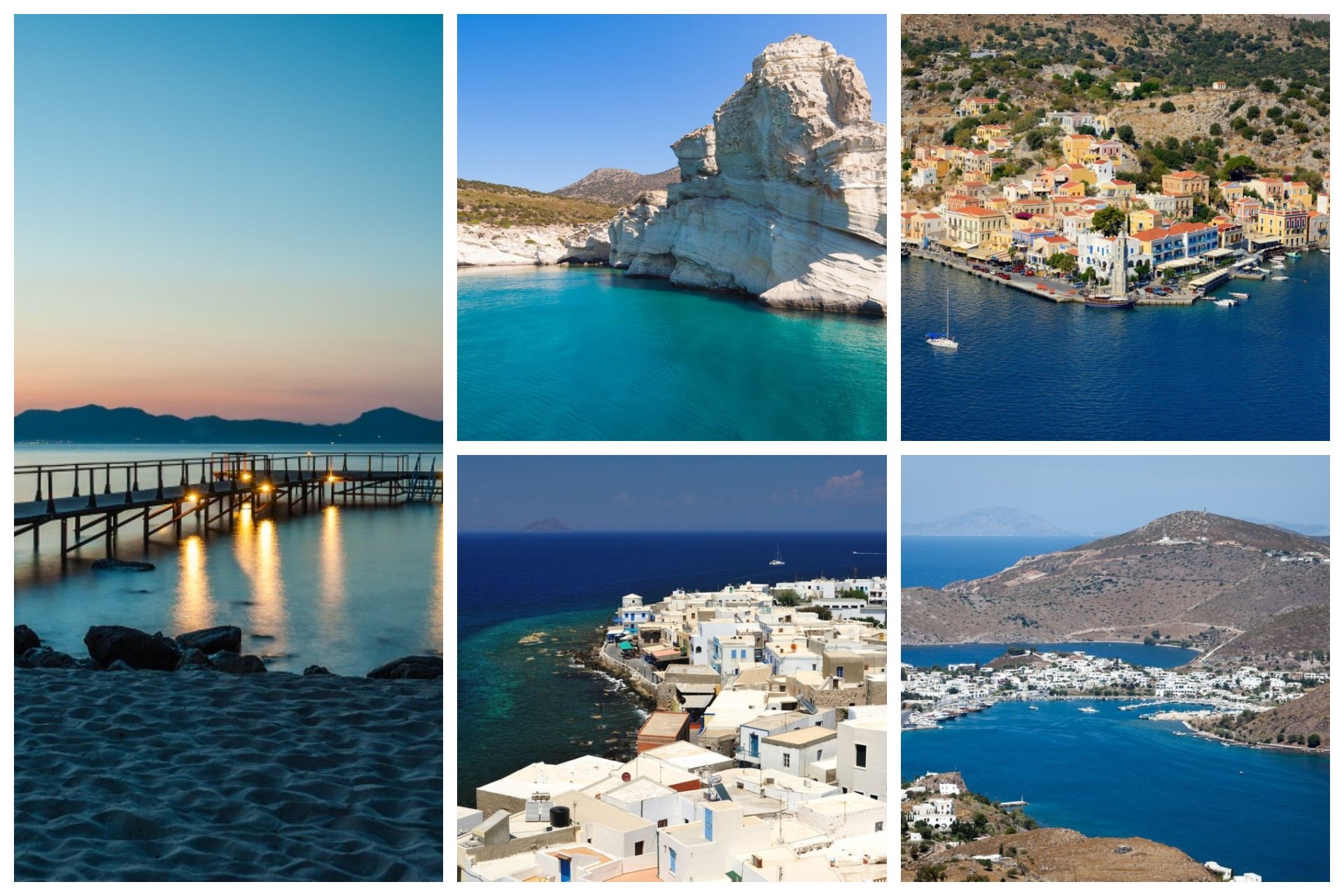 Feel the pulse of the Aegean on Syros
On Syros, contrasts unite in an aura of elegance. If you choose this particular island for your holidays, you will feel yourself journeying back in time as you wander its footpaths in town and countryside. If, however, you prefer the sea and sports, you can participate in the first Triathlon of Syros (June 10-12) through wonderful aquatic and land routes, Syros Run (June 18) or take part in Syros City Trail (September 3), a 10 km race through the alleys of Syros.
An adrenaline boost on Naxos
Are you considering Naxos for this year's holiday? Good choice. This island combines unique sights, alternating landscapes, hospitable locals and splendid food to literally give you a taste of the island. For windsurfing enthusiasts, Naxos will leave you in no doubt why it is known as "Windsurfing Paradise". However, if you prefer swimming, cycling or running, you shouldn't miss the yearly ΝΑΧΑΤΗLON, organized every August.
Wander the footpaths of Tinos
Tinos, the island closely connected with the Virgin Mary and a reputation for divinity, hides wild, natural beauty which will take you by surprise. If you are a sports lover, on Tinos you can go abseiling, bouldering, windsurfing, scuba diving as well as participating in many sports festivals such as:
• TINOSRUNNINGEXPERIENCE on June 11th, with races that take you through villages and across stunning natural landscape.
• EXOMERIA TRAIL RACE on September 4th, a mountain road race against the Aegean backdrop.
• Climbing Festival (September 26th to October 2nd) in the special natural environment of Tinos with a seemingly endless number of challenging granite rock faces to choose from.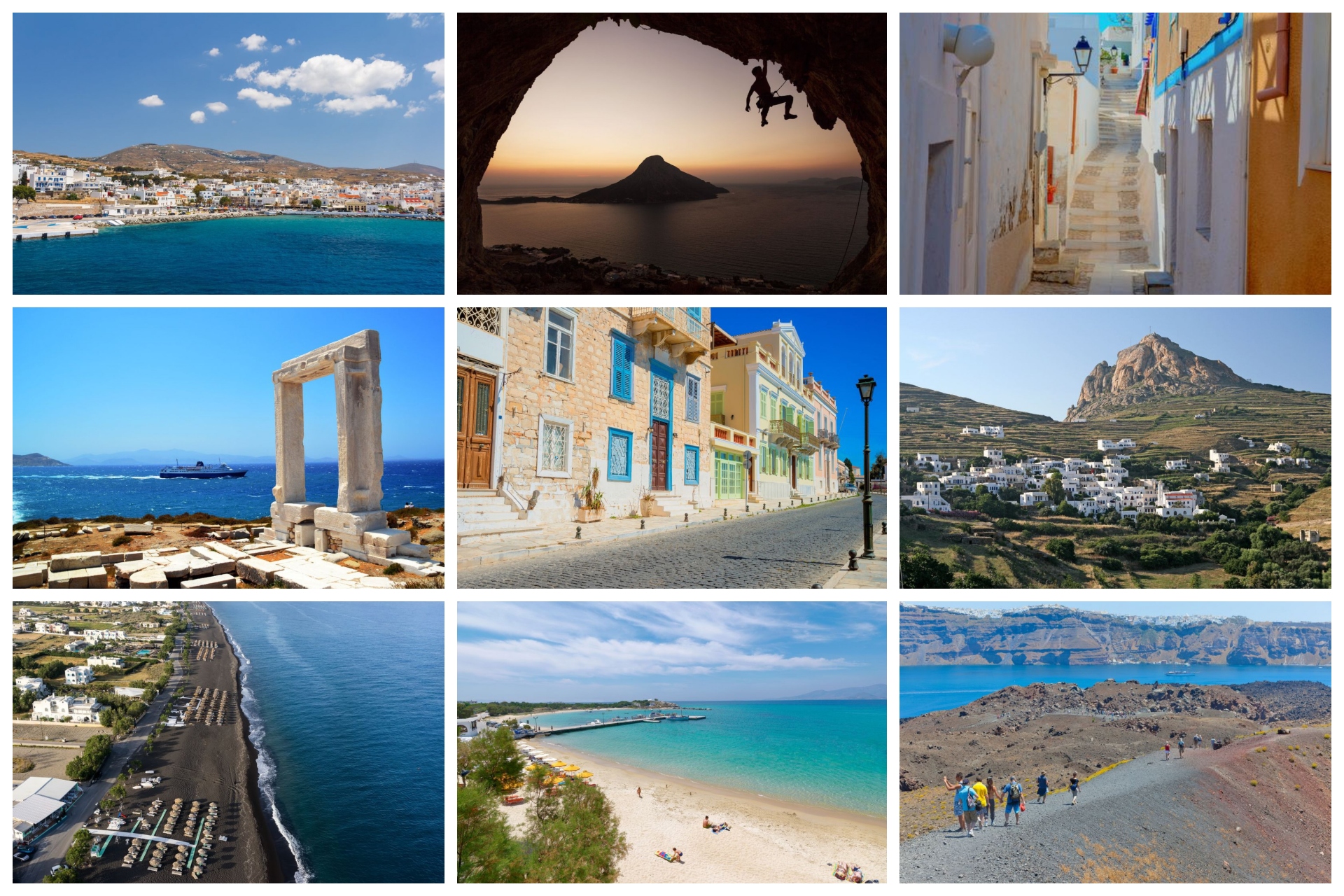 Climb with a view of the Aegean on Kalymnos
Kalymnos, with its authentic character and virginal landscape, invites you to live moments of peace and relaxation, spiced by the unmistakable scent of adventure. If you go giddy with delight at the prospect of abseiling or scuba diving, the island can be your paradise playground. Especially for the abseilers, there are more than 60 climbs and over 1300 marked and secured routes for you to enjoy, while the Climbing Festival with lots of events and surprises takes place at the beginning of October.
Discover a new experience on Santorini
On Santorini you will enjoy the most enchanting sunset of your life accompanied by gastronomic delicacies and a breathtaking view, to which nothing can quite compare. If, however, you would prefer to live a different experience on the island, then we recommend visiting Santorini in October and participating in Santorini Experience, a sports event combining swimming in the open sea and other events to put your stamina to the test.