READING TIME
As long as it takes to eat a slice of watermelon
So much of Tinos' fame has been built around its religious centrepiece, the Panagia Evangelistria church, a beacon in the Orthodox faith. So, what if you were told that this Cycladic isle has more than 60 villages, seemingly as many beaches (fully organised and secluded), a living legacy of master marble sculptors and that it's an indisputable foodie destination? Sound interesting? Read on.
Hora and Panagia Evangelistria
It's only right that Panagia Evangelistria (Our Lady of Tinos or the Church of the Annunciation, as it's also known) is your first taste of Hora (the main town).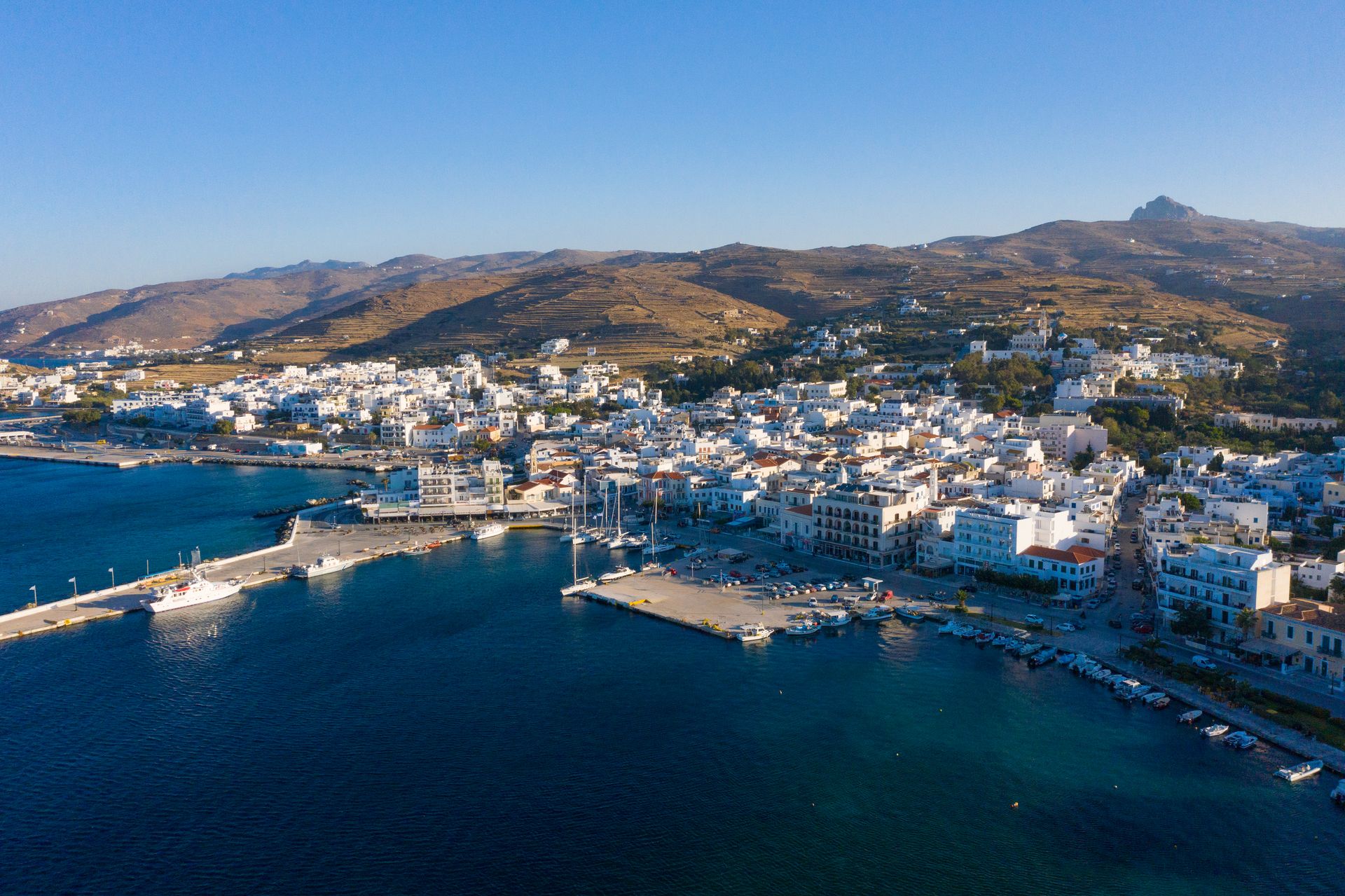 It's also your introduction to Tinos' artistic side, housing a gallery of 120 works of great Greek and foreign painters. Beyond that, make sure to explore the streets of Hora, with its many churches, fountains and cobbled alleys, as well as neoclassical buildings and villas with beautiful gardens. And of course the many shops and tavernas you'll be returning to.
The marble craft of Pyrgos
From the workmanship in the fountains and churches and the intricate patterns on many of the houses, you'll understand why Pyrgos is Tinos' most famous marble village. To get the full picture, head to the Museum of Marble Crafts (just outside the village) and the Panormos Artists Museum (with works of significant sculptors), and you can visit the house of a Tinian sculptor in the Giannoulis Chalepas Museum. Apart from picking up a souvenir in a local store, don't leave without indulging in a galaktoboureko (a semolina-based filo-pastry pie) or portokalopita (orange pie) in the village square.
Villages you can't miss
You can't experience all of Tinos' villages in one go (something to return for!), so here are some highlights. Ysternia has both a mountain and coastal side, with the island's marble theme continuing in the main square. From the old primary school building, the view is like being on a terrace overlooking the Aegean, after which you can head to the coast for breakfast or a coffee.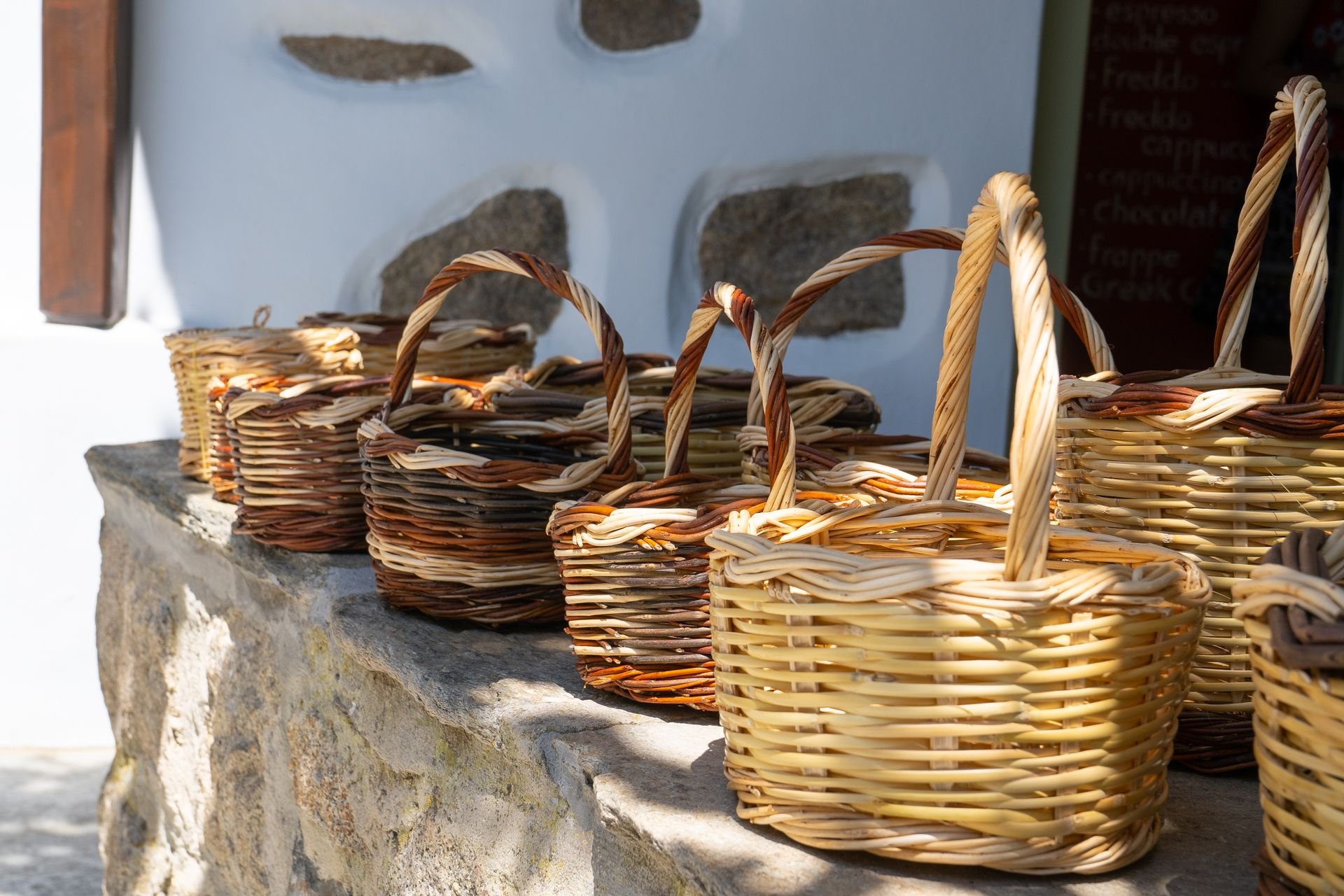 Full-scale village-hopping
Now you've got a taste of it, you'll probably want to hop to a few more villages. Kardiani has been awarded 'traditional settlement' status and has a mixed Orthodox and Catholic population and Falatados is known for its raki and excellent wines. Meanwhile, Dio Horia has an impressive cobbled square, with plane trees and water fountains, alongside whitewashed houses with multicoloured window and door frames. And whilst you're exploring, look out for the 1,000 or so dovecotes around the island, an indelible part of Tinos' cultural identity.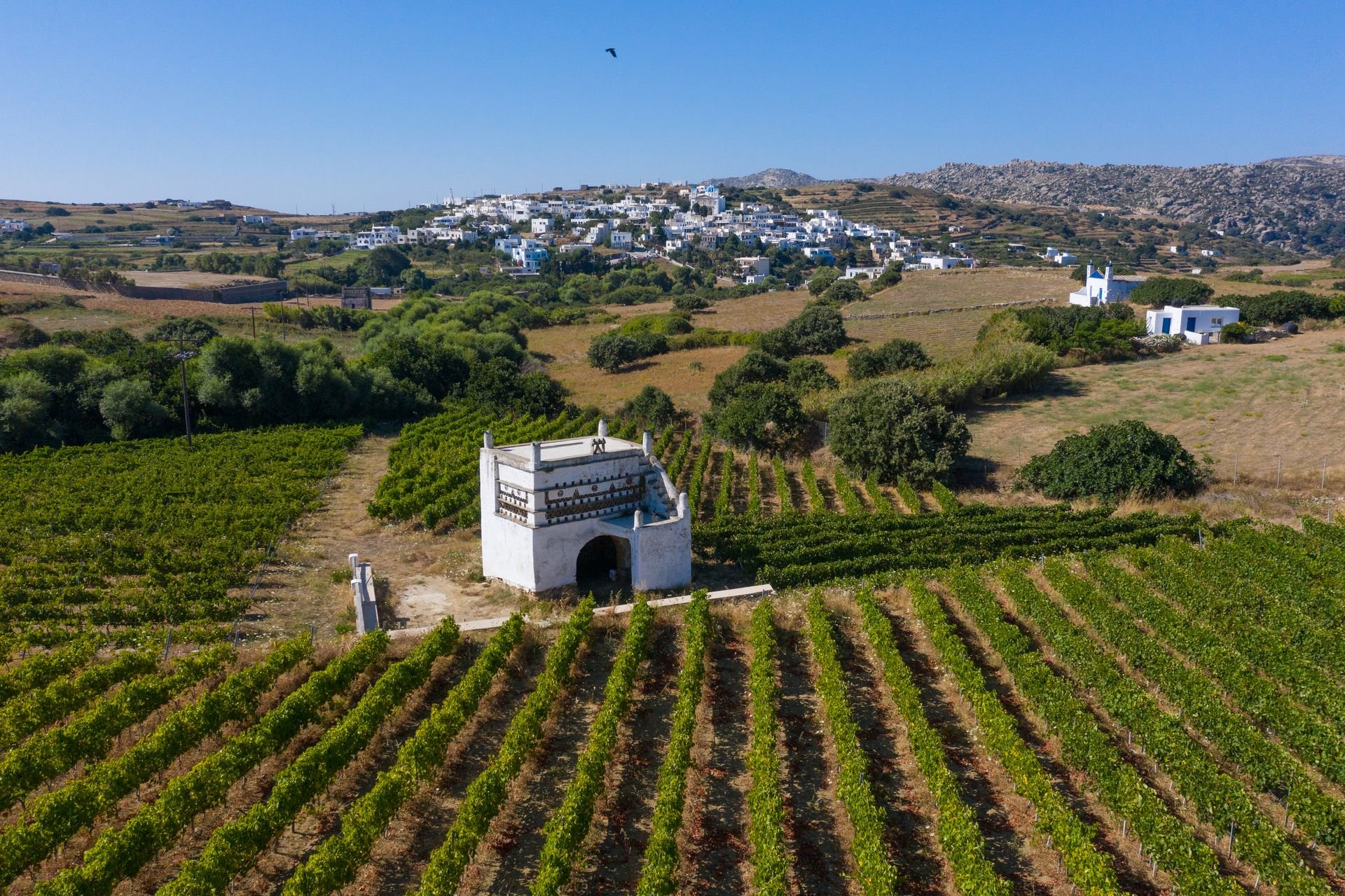 Every step, a culinary journey
Tinos' other religion is food and you'll be reminded as much every time you eat. The local produce is part of Tinian culture… the seafood, meat, vines and fruit and veg. Many products have festivals in their honour (artichokes, wine, honey, raki and oregano) and don't leave without trying as many local specialities as you can. From family-owned wineries to experiencing the aromas of mint, sage, dittany, thyme and chamomile as you explore the countryside… so much of your visit to Tinos is a culinary journey.
Exploring the beaches on the north coast
Especially if it's a still day, it's worth heading to a beach on the more exposed north coast. You might want something where all your needs are taken care of (sunbeds, umbrellas, tavernas, beach bars etc) or perhaps you want total seclusion. To the northwest are Agia Thalassa (in the bay of Panormos) and Kavalourko (from where you can swim to little Planitis island). And sandy Rohari has a cool beach bar to hang out in. The dirt road to all of them might be a bit bumpy but it's worth the journey. And over to the northeast is Livada, one of Tinos' most remote beaches, with a river running by it.
Swimming spots to the south
On windy days, the south coast offers more sheltered beach options. Up the coast, Kalyvia is organised and family-friendly and Agios Petros, Agios Romanos and Ysternia all stand out. Apigania is a fantastic, secluded beach around 8 minutes' walk down a path from the coast road. Close to town are the fully organised Agios Fokas (the largest beach) and Agios Sostis. And, heading east from Hora, is the super sandy Pahia Ammos.
A hike through authenticity
There are more than 150km of signposted hiking paths connecting the villages and crisscrossing the island, taking you past archaeological sites, monasteries, Venetian castles, dovecotes, as well as scenes of classic Cycladic architecture.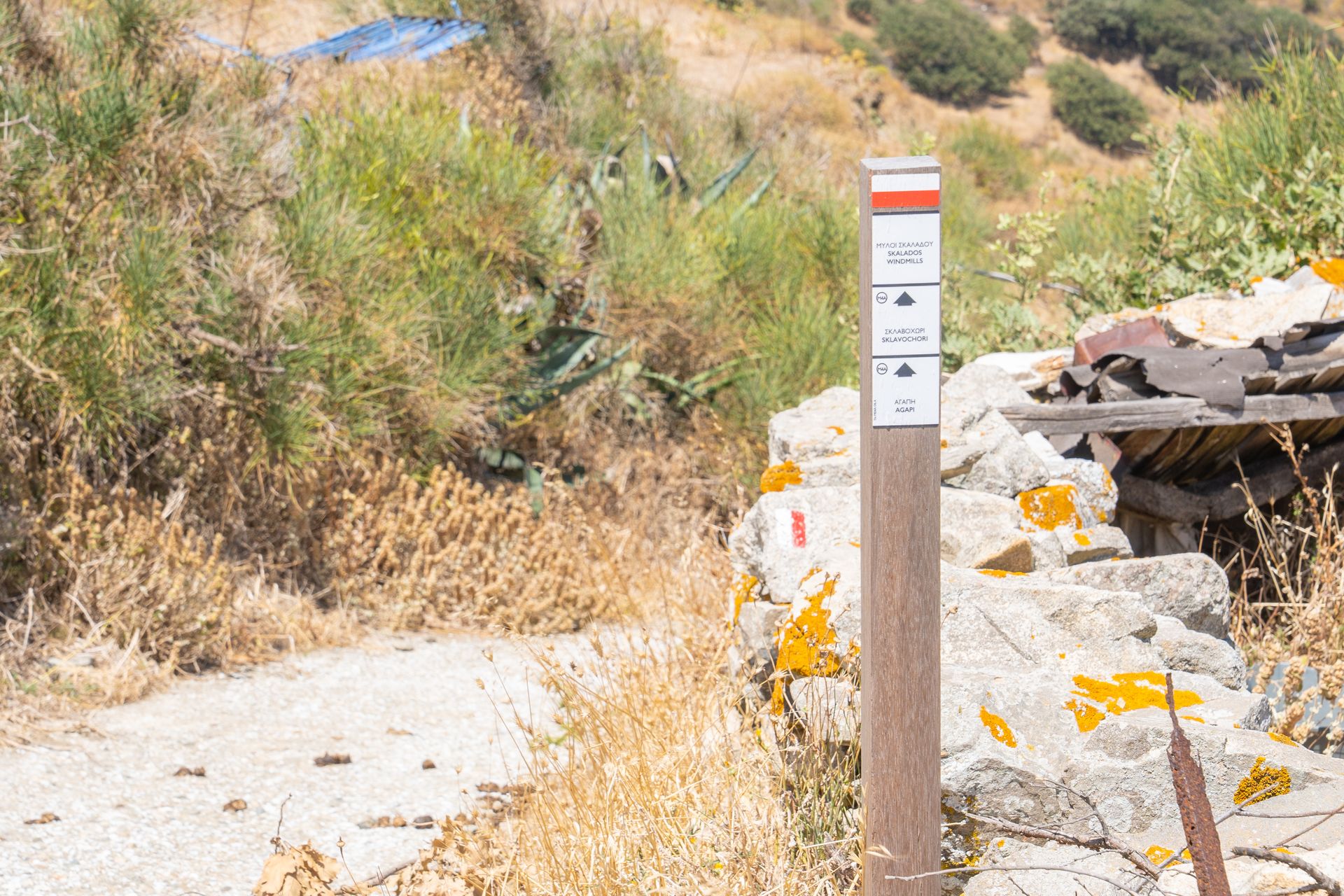 Discover the hiking paths of Tinos
Some go in a loop and others follow the coast or head into the hills. It's up to you what you choose… the Livadi plateau, marble villages or maybe a mountain and sea combo, so you can sneak in a swim at the end.
The boho Instagrammability of Kolymbithra
Right in the middle of the northern coast, Kolymbithra is Tinos' best-known swimming spot. What a beach! Or, to be more precise, two beaches, Mikri (Small) and Megali (Large) Kolymbithra.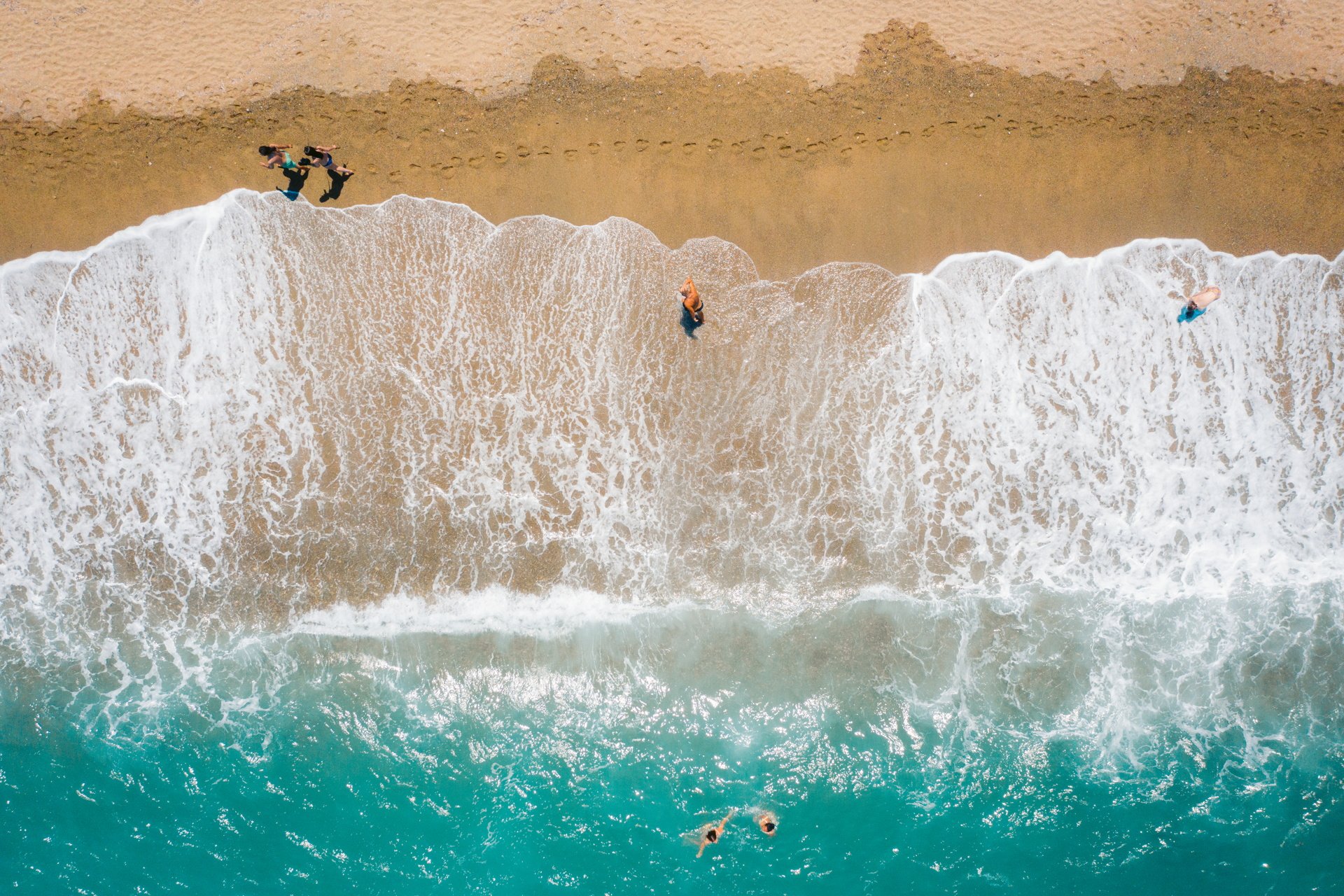 Experience Tinos island
An island full of authenticity and hidden pursuits, Tinos has a way of surprising even the most seasoned traveller. One thing's for sure. With such a multitude of beaches, villages and food you won't want your first journey here to be your last.
Book your trip
All your holiday planning needs in one place, letting you book direct and benefit from official online rates
Outdoor activities
Santorini Cyclades
Outdoor activities
Santorini Cyclades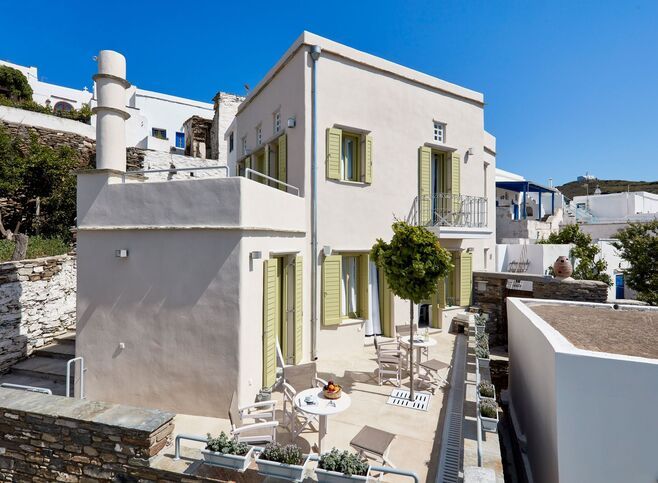 Offer
Accommodation
Tinos
Our Crossroads Inn is a B' class hotel of the type "Traditional lodgings", operating at Tripotamos traditional village of Tinos ...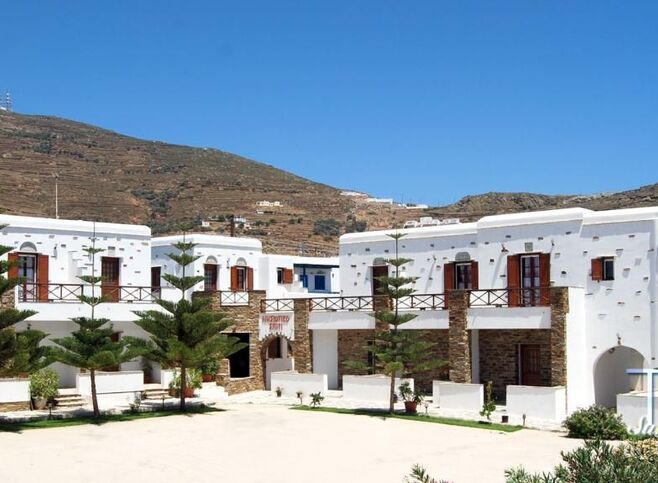 Accommodation
Tinos
Tinos Suites & Apartments is a luxurious complex of furnished apartments at Agios Ioannis Porto next to Agia Kyriaki beach. ...