Contemporary art museums, open-air exhibits and performances in ancient theatres are just the start of what modern Greek culture has to offer
Contemporary art can be found everywhere in Greece, with foreign and local artists of international acclaim presenting their work in mystical and sacred spaces of historical significance. Ancient theatres, specially designed venues for performances inside castles, renovated industrial spaces and warehouses, squares, pedestrian streets and traditional villages. All sorts of unique places are effortlessly transformed into evocative settings.
After all, what could be more dramatic than the juxtaposition of the avant-garde and antiquity? Every summer, there are theatrical and musical performances in an ancient theatre, like Epidaurus or Herodion Atticus.
Can you imagine experiencing music under the stars at concerts in village squares and watching films in open-air cinemas – a summertime staple, especially in Athens' Plaka and the National Garden? There are hip venues in the neighbourhood of Gazi, in Athens, and the annual International Film Festival of Thessaloniki. And often, it's the islands that steal the show, such as the outdoor concerts of Corfu's philharmonic orchestra.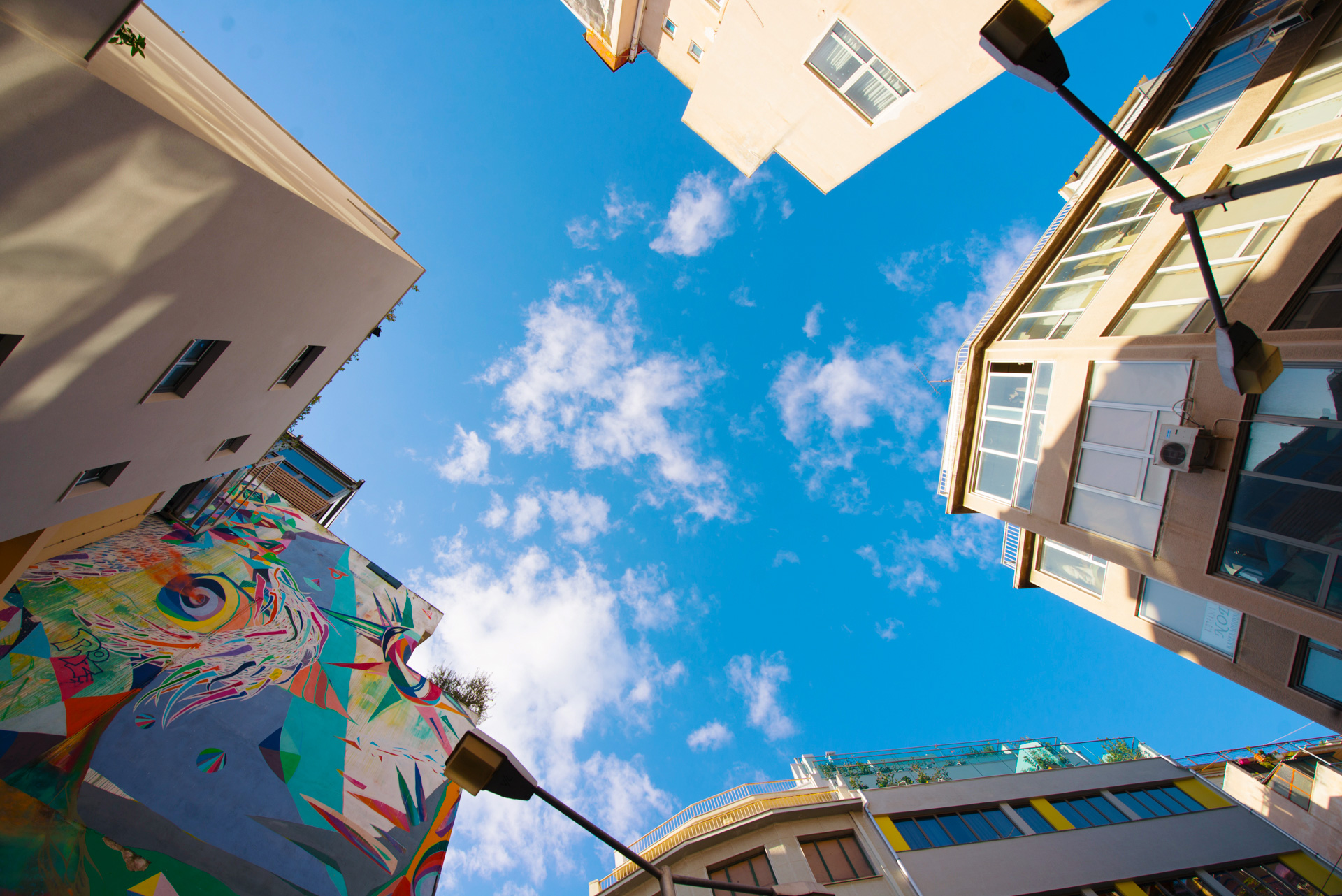 Contemporary art venues around Greece
Sitting in the grandstands of the ancient theatre of Epidaurus, you'll be awed by cutting-edge performances. In the whitewashed patios of island chapels, next to the sea and in the moonlight, you'll listen to Greek popular music. In the cobblestone streets of medieval Kastelli, you'll attend the Santorini Biennale, a meeting point for local and international artists and designers. And in the old warehouses in the port of Thessaloniki, you'll admire the work of modern Greek photographers.
On the islands and in its cities, artists find solace and inspiration. Notable are the performances and recitals of the Athens Festival, held at the ancient theatres of Epidaurus and Herodion Atticus. Make time for the Modern Art Museum of Rhodes, or go to Andros, where there are periodic exhibitions of internationally acclaimed artists. Don't miss the Kalamata International Dance Festival, the Lefkas International Folklore Festival and the events, presentations and exhibitions at the DESTE Foundation in Hydra.
In Athens, you'll visit the impressive collection at the newly redesigned Benaki Museum, the Athenian Annex of the Macedonian Museum of Contemporary Art in Thiseion, DESTE (founded by the collector Dakis Ioannou), and Technopolis in Gazi. Contemporary Art in the capital is thriving with new arrivals all the time: The famous old Fix brewery has recently become home to the National Museum of Contemporary Art.
A tour of the Goulandris Museum of Modern Art in Athens
Depending on the season, you'll attend the Athens Biennale, Art-Athina or the Athens Video Art Festival. And there's more – dozens of modern art galleries can be found in all the large cities and cosmopolitan islands of the Aegean. The union between the ancient and the avant-garde is what makes the art scene here so unique.
Book your trip
All your holiday planning needs in one place, letting you book direct and benefit from official online rates
Group
3 hours
Free cancellation
Until 73 hours prior to scheduled commencement date of service: no cancellation fee
Private
5 hours
Free cancellation
Not sure? You can cancel this reservation up to 24 hours in advance for a full refund