Vineyards, olive presses and cookery lessons… everywhere you turn in Chania is a gastronomic experience and, once you've sampled it all, you'll have discovered the soul of Crete.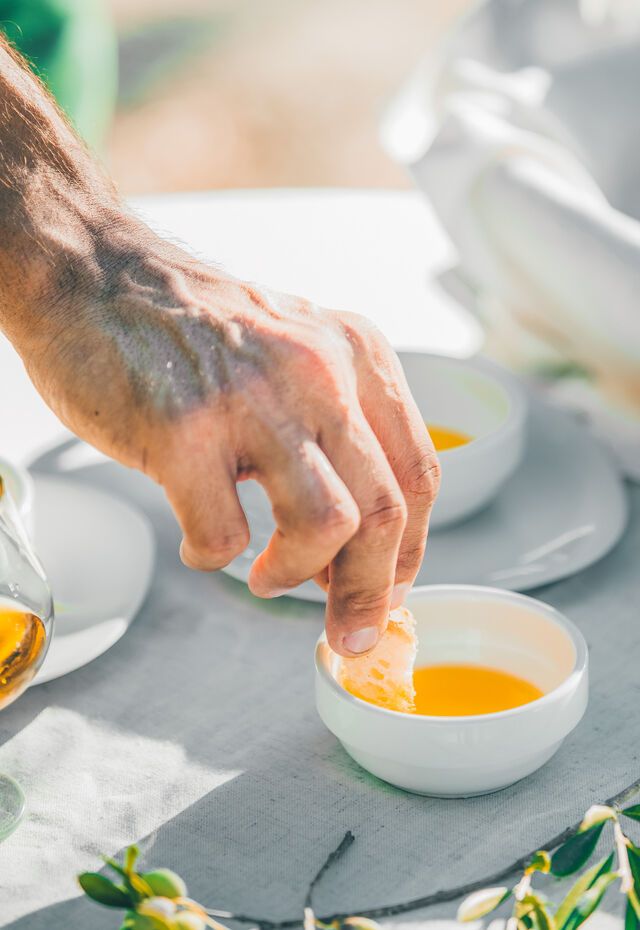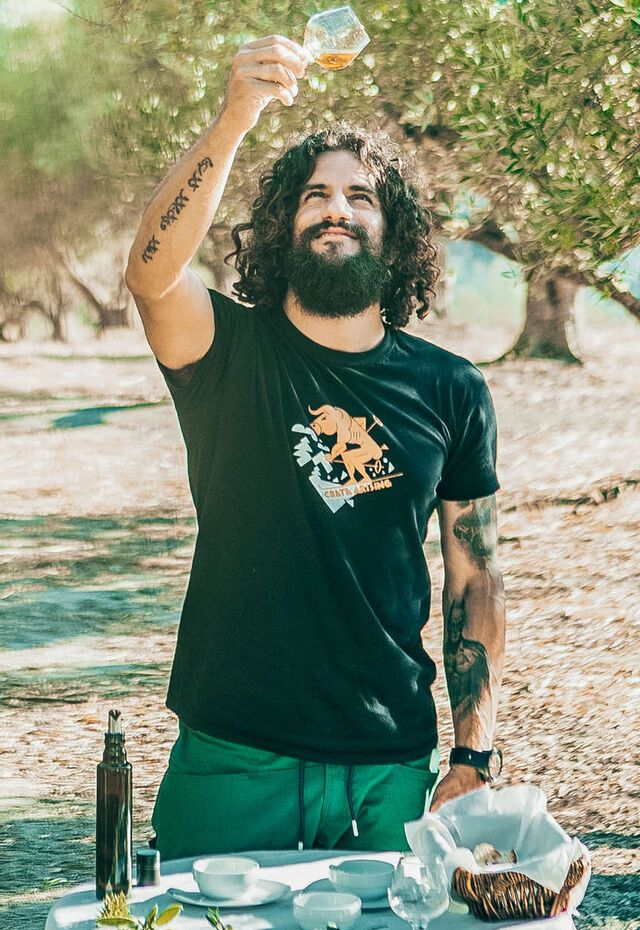 Duration
2 - 3 days
Season
All year round
OVERVIEW
You'll have heard about the food and wine of Crete. Rich in everything healthy and wholesome, it's widely considered the original Mediterranean diet and the very essence of its famously spirited people. So when you're in Chania, dedicating an entire day to the extraordinary culinary wealth of the region is just as rewarding as discovering its beaches, culture, mountains and gorges.

The way the olive groves blanket the horizon with green and silver leaves, the gently rolling vineyards and aromatic wines they produce, the golden drizzle of olive oil over blush-red tomatoes and the scent of mountain thyme and oregano… everything you experience about Crete's incredible culinary landscape is part of its intangible cultural heritage.

Just as every culinary experience in Chania is a window into Crete's soul… whether it's a cookery lesson (where the key ingredients are the smile and anecdotes of your teacher), wine-tasting and a vineyard tour, or a visit to a traditional olive oil press. Every village will have its cheese producers and apiaries and you'll adore being introduced to a bewildering variety of greens, pulses and fresh vegetables that accompany so many dishes – tsigariasto, boureki, kalitsounia, pilafi, dakos – as well as all sorts of delicious dairy products and grilled meat. So whatever you do, don't forget to bring your appetite.

DON'T MISS
Your entire holiday in Chania will be a culinary journey, but three experiences stand out:
A tour of a vineyard
They've been making wine in Crete for 4,000 years and the island boasts more than 10 indigenous grape varieties. So no time spent in Chania is complete without visiting a vineyard. There are plenty to choose from, in the foothills of the White Mountains and around the Apokoronas villages, where you'll be introduced to mantilari and vilana (Crete's most prolific red and white grape respectively). Wine-tasting is also a great way of being introduced to some of Crete's cheeses (yellow, piquant graviera and smooth-white myzithra and anthotiro). And for a final twist on the wine theme, you can also visit a rakokazano (raki distillery) which turns end-of-season grapes into Crete's famous firewater.
Visiting an olive press
It isn't just that olive oil is king when it comes to cooking in Crete… it's that Cretan olive oil is king. Golden and peppery, but at the same time smooth on the palate, olive oil will feature in just about every meal you'll enjoy in Chania. Just as the sight of olive groves will accompany just about every journey outside Chania town. There are olive presses you can visit in and around mountain villages that still use traditional stone mills and others that combine time-honoured and modern techniques to produce amazing extra-virgin olive oil. Just don't forget to buy a bottle or two to take home with you.
A cookery class
On an island that's self-sufficient when it comes to natural produce, farm to fork isn't so much a culinary movement as a way of life. So there's no better way of getting up close and personal with local artisan cheeses and other products like honey, cured meats, greens and pulses than with a cookery lesson. You could even learn how to smoke meat like a local.
And when have you ever made a meal where all your ingredients were locally and sustainably sourced?
If you're lucky, you'll get to pick some from a vegetable patch before learning how to cook a five-course Cretan meal – washed down with local wine or beer and a lot of laughter. It will change the way you cook and turn you into a Cretan Master-Chef when you're home, so you can relive the experience over and over again.
GET PLANNING
There are plenty of options for vineyards, olive presses and cookery lessons in Chania, but here are a few that will reward you:
Most local businesses offering excellent culinary experiences are open all year round.
Make sure to call or be certain they are open before visiting as some only open upon request, especially at quieter times of the year.
It's also worth coinciding your visit with harvest-time (September for grapes, November for olives) or to visit during spring when the grapes are pressed and vineyards are in bloom.
Spring and autumn are very special times in Chania when you can enjoy all the region's outdoor activities (including cookery lessons) with cooler weather and fewer people.
To enjoy all the culinary experiences described here, you will need 2-3 days.
Visiting a winery will last 2-3 hours, depending on the experiences you choose.
A tour of an olive press, accompanied by a meal with local products, lasts around 4 hours.
A cooking class usually last around 4 hours, including time to enjoy your meal.
Plan your trip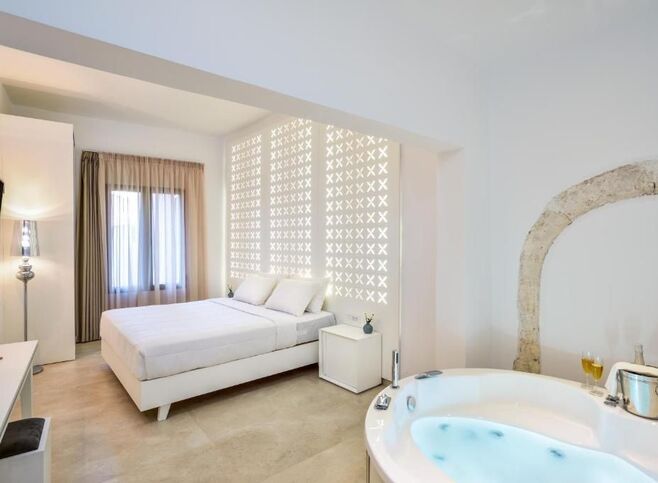 Accommodation
Chania
Luxury Apartments in the heart of Old Venetian Town of Chania.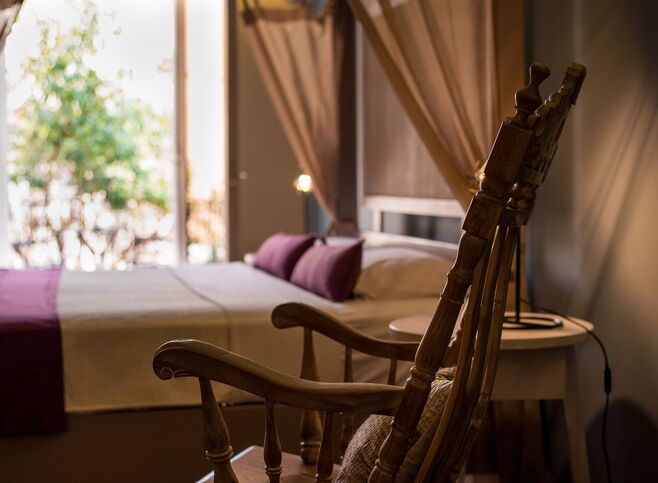 Accommodation
Chania
Centrally located in the charming Old Town of Chania, Elia Potie Studios features elegant accommodation with free WiFi. A variet...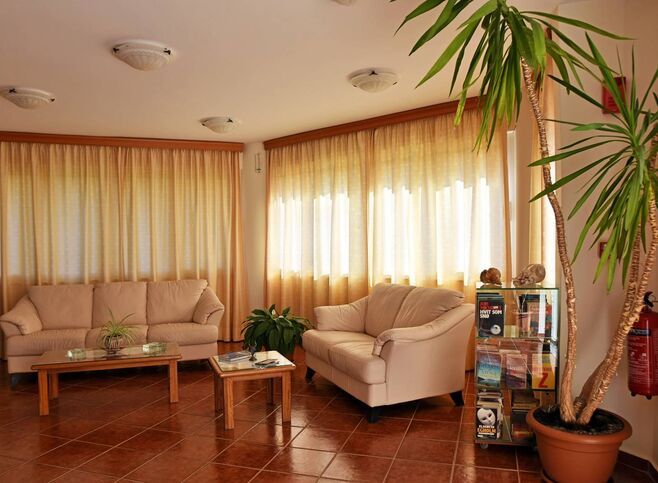 Accommodation
Chania
Iolkos, is a small, family-run hotel, right next to the magnificent sandy beach of Agioi Apostoloi (St. Apostoli), with stunning views to the Cretan Archipel...