Unique wetland habitats, refuges for wildlife and places for you to enjoy the great outdoors: Greece's waterways will lead you to a country you never dreamed existed
Lakes in Greece: A beauty to rival the Ionian and Aegean seas
Could the lakes of mainland Greece possibly compare with the thousands of miles of coastline and an archipelago as celebrated as that of the Aegean? Well, judge for yourself! Experience another side to Greek nature. Greece's lakes have their own ethereal beauty. They also possess their own myths and legends and each is a world unto itself of fascinating birds and other creatures.
From Trichonida, Greece's largest lake, to mountain-ringed Prespa, home to 1,500 plant and 260 bird species. From popular Lake Plastira, to Stymphalia, Doxa and Kremaston, these glassy stretches of water mirror the colours of the sky, while the 'urban' lakes of Ioannina and Kastoria reflect the twinkling lights of their cities. Veritable jewels in the Macedonian landscape are Vegoritis and Doirani, as well as less well-known starlets such as Zazari and Kerkini, which played a leading role in Theodoros Angelopoulos' film The Weeping Meadow. For mountain-climbers, a special reward awaits at the so-called Dragon Lakes, at altitudes of 1,000-1,500m near the peaks of Mts Smolikas, Gamila and Grammos, a legacy from the glaciers that once covered Greece.
Flat or mountainous, small or large, inland, coastal or sharing borders, Greek lakes will repay your efforts to discover them.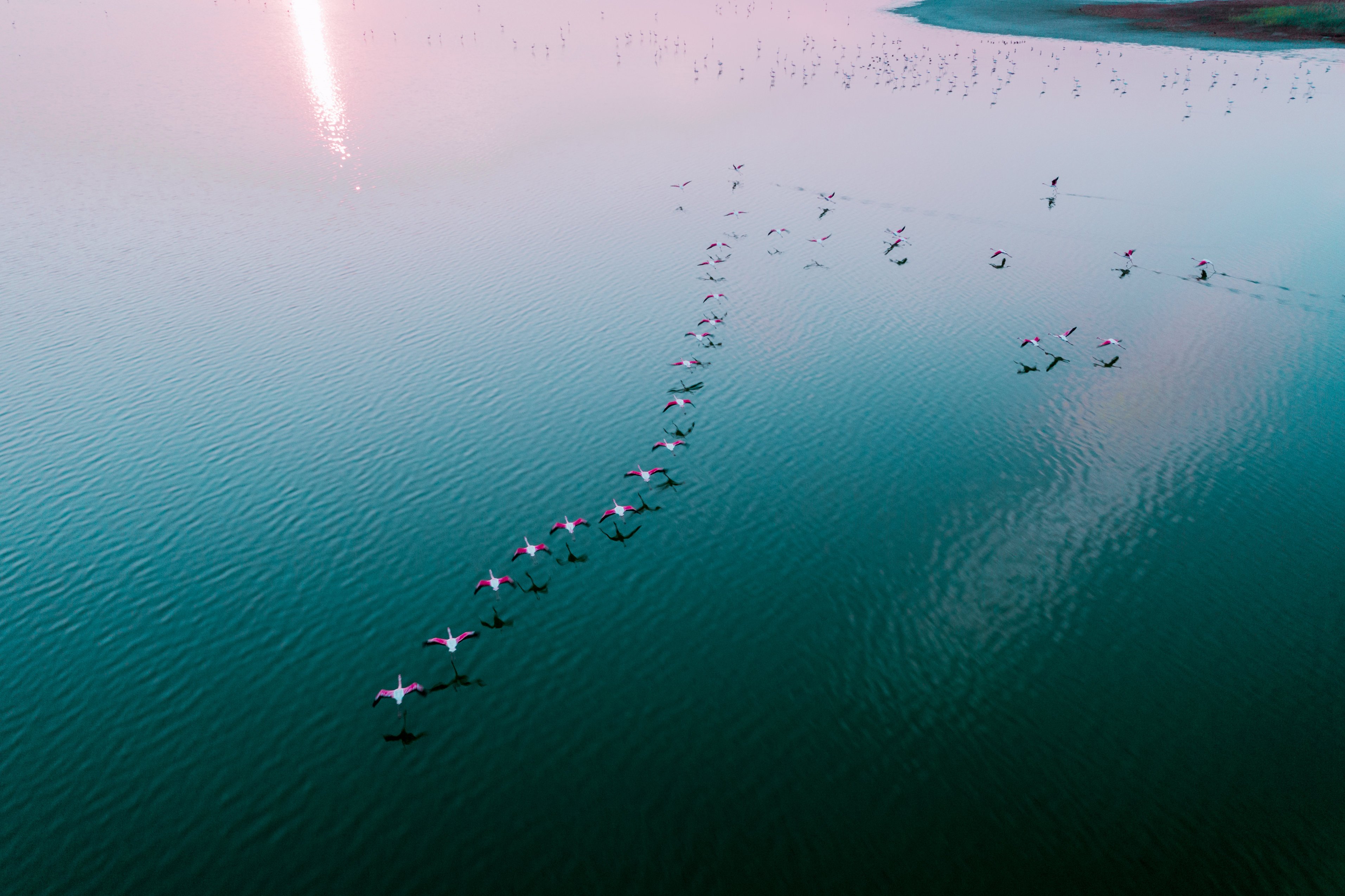 Rivers in Greece: The lifeblood of the country
You can follow Greece's rivers – great or small, gentle or turbulent – through gorges or plains. Start with Aliakmon, the biggest, and then head down Evros, the natural border to the east, and explore its broad delta where cultures and migratory birds mix and mingle. Still in Thrace, you can trace the little-known Ardas and the Nestos as it meanders to the sea.
Or start in the west, where you'll find the Axios, immortalised by Homer; the Aoos, which keeps the Vikos-Aoos national forest green and is Europe's most exciting river for kayakers; and the clear, icy, crystalline waters of the Voidomati. You could try rafting down the Arachthos for a 40km thrill, or down the Acheloos, which gives life to the whole of western Greece. Or another river that begins with 'Ach', the Acheron, which joins the Kokkytos and Pyriflegethon to fill Lake Acherousia, where the ancients believed the kingdom of Hades lay, concealed in its depths.
The Peloponnese has its own rivers: the Alpheios, which cuts through a large part of Arcadia; the Lousios, where the nymphs were said to have bathed the infant Zeus; the Evrotas in Spartan Laconia and the only 'feminine' river in Greece, the Neda, for river trekkers seeking an adrenaline-boost.
Book your trip
All your holiday planning needs in one place, letting you book direct and benefit from official online rates