As you gently glide down the Nestos River, in northeastern Greece, you'll be rewarded not just with the spectacle of one of Europe's most important natural ecosystems but one of its most beautiful settings.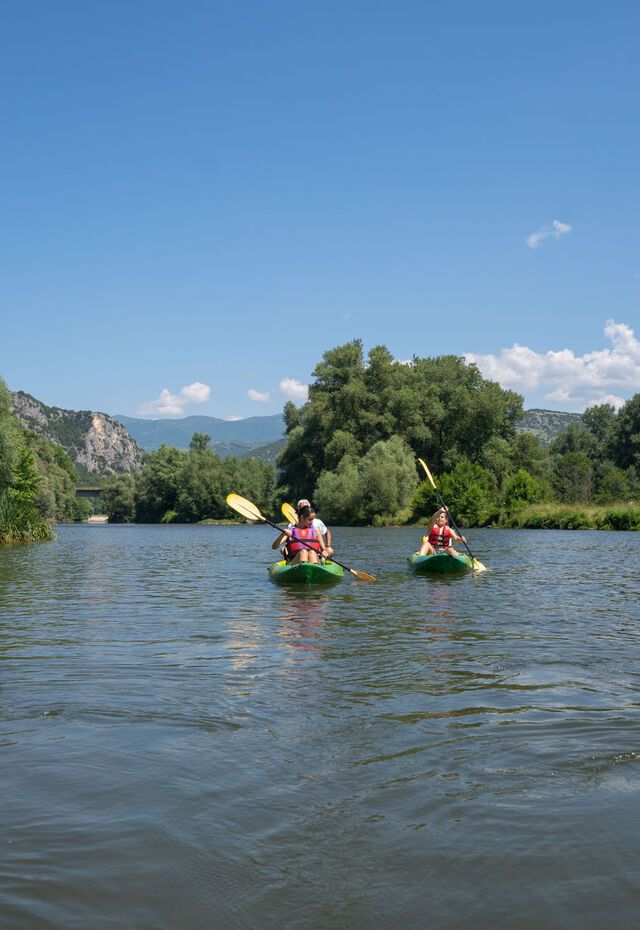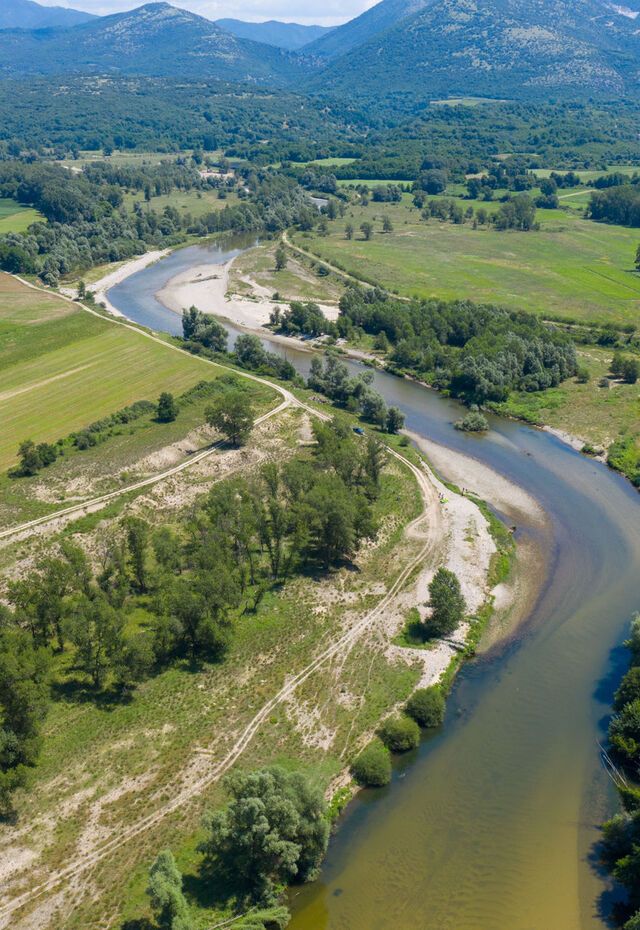 Duration
3-6 hrs
Season
May - September
OVERVIEW
Meandering along the Nestos River, you'll struggle to believe there's a more serene and beautiful place in Greece. Vivid green forests tumble down the hillside to the water's edge and around you is a landscape of rich wildlife – not just a Natura 2000-protected biotope but also a Ramsar Convention Wetland of National Importance.
Canoeing or kayaking along the river is one of the most rewarding experiences for a family or group of friends with a shared love of being outdoors. Nestos is amongst the five largest rivers in Greece, with 130km of its total 243km length traversing Macedonia and Thrace, passing through the Rodopi mountain range. As it reaches the Thracian Sea, it forms a 550,000-hectare delta with lakes and freshwater pools.
Easily reached midway between two of the most intriguing cities in Greece, Kavala and Xanthi, it's a must for any outdoor activities enthusiast in the area.
Wherever you are on the river, there is something primal about the setting. In mythology, Nestos (or Nessus) was the son of Oceanus, born at the very beginning of time along with 12,456 rivers and 3,000 nymphs. And everywhere you turn on the river's gently flowing waterway, nature feels as pure as the day it first appeared. Willows, plane and cedar trees and other plant life such as orchids and reeds form an ideal habitat for 300 bird species (herons, eagles and vultures among them), 11 amphibian species and 21 reptile species, as well as fish and other water life.
There are many stretches of the river perfect for gentle exploring (the Parapotamio Forest and Stena Nestou are favourites), and banks that are ideal for a rest and bite to eat or even a cooling swim in the summer. There are boating options on Lake Platanovrisis and also sections where the canyon narrows to create frothing water for rafting at certain times of the year.
Meanwhile, the Nestos Delta, which includes the Kosynthos River to the north, has plenty of lagoons and lakes to explore, amongst them lakes Vistonida and Ismarida that form a National Park.
The Nestos is one of the most picturesque rivers in Greece and there are many canoeing routes offered as organised excursions, north and south of Stavroupoli, so you can search for one that suits your needs. Levels range from 1 (easy) to 3 (medium)
North of Stavroupoli
Boating on Lake Platanovrisis
Level of difficulty: 1
Duration: 3hrs on the lake, 5hrs in total
Platovrisi – Xagnado – Stavroupoli
Includes a section where you can swim in the river
Level of difficulty: 3
Duration: 5hrs
From Dafnona (near Xanthi) – Stavroupoli
Level of difficulty: 2-3
Duration: 4-6hrs
South of Stavroupoli
Stavroupoli – Toxotes – Galini
This route takes you past Stena Nestou
Swimming is possible on 2-3 sections and at the end, near Galini
Degree of difficulty: 1-2
Duration: 2hrs on the river & 5hrs with stops

How do you reach the Nestos River?
The closest cities are Thessaloniki (which has an international and domestic airport) and Kavala (which has a domestic airport). Flights to Kavala airport from Athens take around 1hr. Kavala Airport is around 31km (30mins) from the city centre by car or bus (more info) and around 70km (1hr15mins) from the Nestos River. The river is around 153km (1hr45mins) by car from Thessaloniki
The closest villages to the river are Stavroupoli, near Xanthi (58km, 1hr by car) and Toxotes (41km, 30mins)

When is the best time to visit the Nestos River?
Organised excursions on the Nestos River take place all year round.
Outdoor activities in Greece are best in the spring months (April & May), when nature is at its best, and late-summer/early-autumn (September & October).
The river is perfect for visiting in the summer (June-August) when you can enjoy a cooling swim.
During the winter months, the weather may not be favourable for canoeing.

Where is the best place to stay near the Nestos River?
It is worth staying in Kavala, which has an airport and plenty of culture to enjoy and places to eat, as well as accommodation options. Kavala is also an ideal choice in the summer to combine with a trip to the island of Thassos.
A little further away, Thessaloniki is perfect for those who want to combine a trip to the river with an exciting city break full of culture, gastronomy and nightlife.

What equipment do you need to canoe on the Nestos River?
Experience providers will supply all necessary equipment and some organise riverbank picnics.
We suggest you use a guide who knows the area, especially if you are a beginner or have children in your group.
The activity is dependent on weather conditions.
Make sure you have:
Hat, sunscreen and sunglasses
Water bottle
Swimwear and mask
Towel
Long-sleeve top to protect you from the sun (ideally UV-protective)
Waterproof camera or case
Flip flops & sea shoes
Medical kit