The islands of the Argosaronic Gulf are ever-popular with sailors, primarily because they are so close to Athens. Despite their proximity to the Greek capital, they are packed with as much atmosphere and charm as their more distant cousins in the outer Aegean. The whole area has retained its natural beauty, enhanced by the sense of history, with delightful little ports and coves.
Among their great advantages is that the south coast of Attica protects them from strong winds and rough seas, which in combination with the sheltering arm of the northern Peloponnese makes them practically a big closed bay, with invariably calm and safe seas enabling flotilla and family yachting holidays in Greece.
Around Athens
Around Athens, you will find some of the best-organised marinas: Zea, Flisvos (a marina to rivals Monaco's), Faliro, Alimos, Glyfada and Vouliagmeni. From here, you can head west with your sailboat to explore the beaches and seaside villages of the Peloponnese – Loutra Oraias Elenis, Korfos, New and Old Epidaurus – or southeast towards Sounio, dipping into some of the most sophisticated beach resorts in the Athens area. For a very special experience, spend the night under the Temple of Poseidon in Sounio. It's magical at any time, but especially when there is a full moon.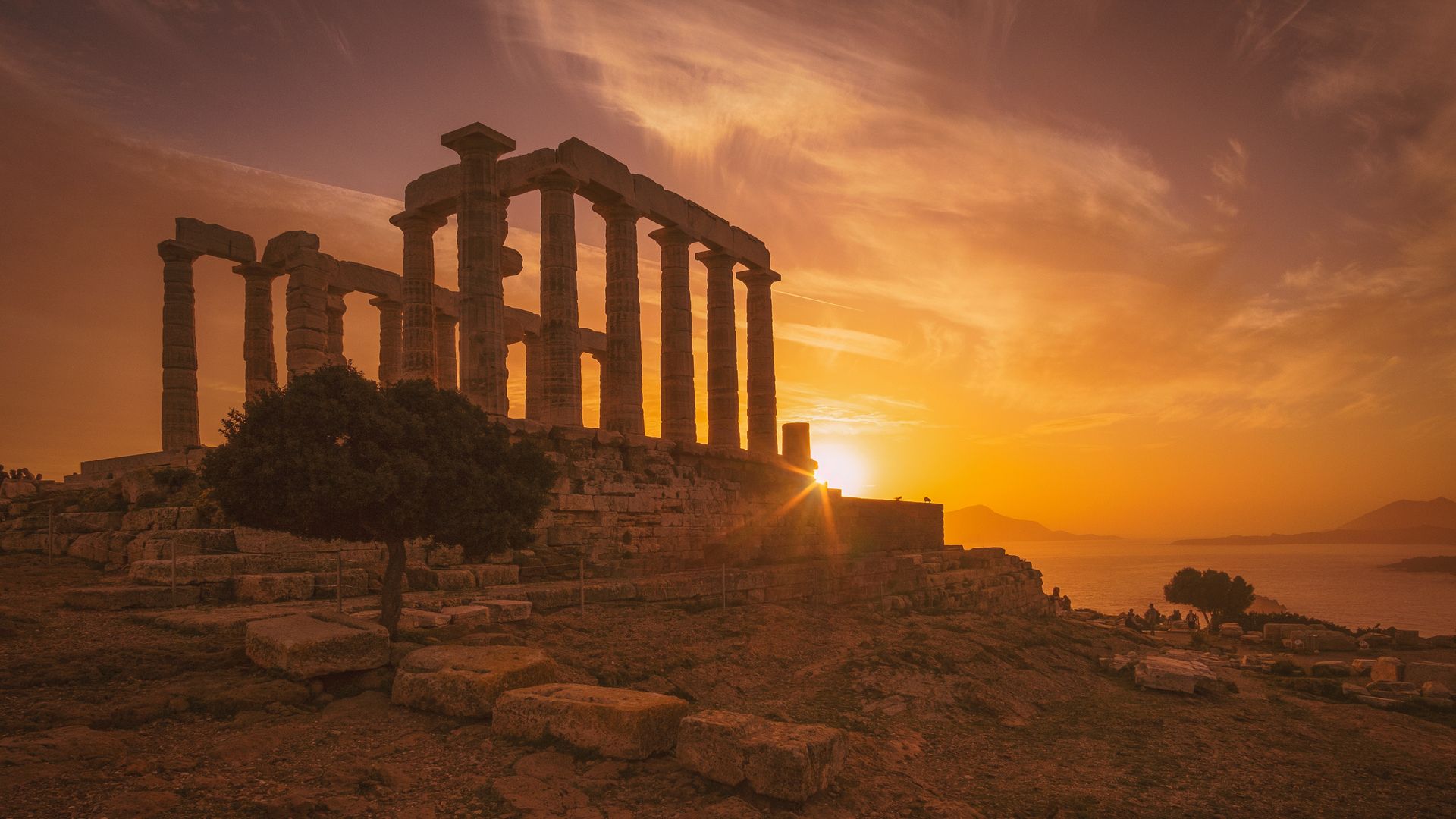 Aegina
Triangular-shaped Aegina is 12 nautical miles south of Piraeus. You can make out its characteristic pointed mountain and port town from the coast. The harbour has a 19th-century ambience, with narrow lanes, neoclassical buildings and colourful seafood tavernas and cafes lining the waterfront. You can tie up in the inner harbour and buy fresh fruit and vegetables from caiques moored nearby.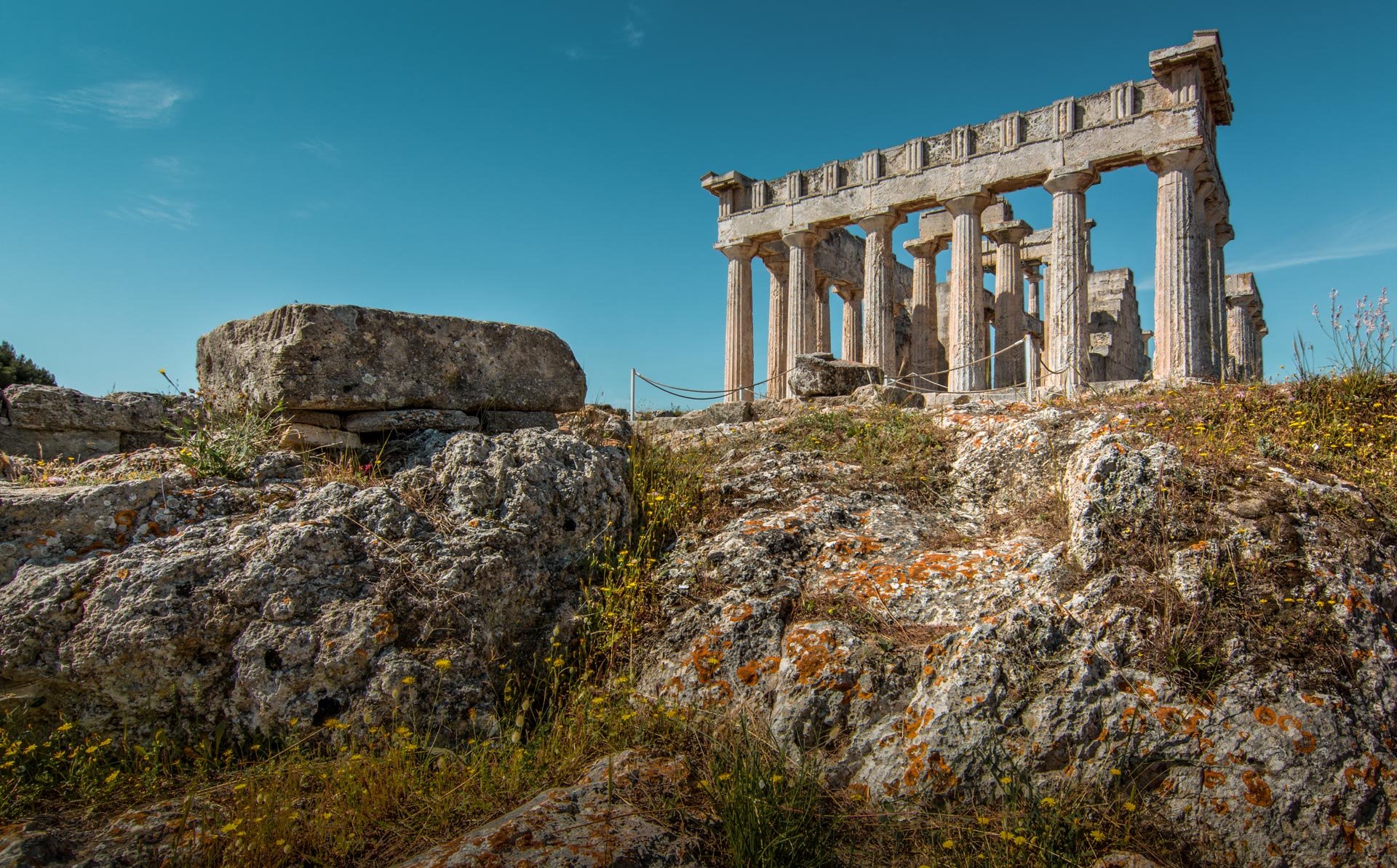 Antiquity lovers will want to visit the Temple of Aphaia, situated in a pinewood above the northeast coast of the island. One of the best-preserved Archaic temples in Greece, it also boasts a superb view of the Saronic Gulf and the coast as far as Sounion. Back on board, you can either sail south to the former fishing village of Perdika or east to the resort of Agia Marina. For a swim, try Vaia, also called Germanika, a wonderful bay with exotic beaches and translucent water.
Angistri
Angistri is a small, wooded island just 3 nautical miles southwest of Aegina. It's rimmed with little coves that fill up with Athenian weekend sailors. Despite being popular with visitors, its spacious harbour has plenty of charm.
Methana
The peninsula of Methana, on the Peloponnese, looms to the west beyond Aegina and Angistri. Vathy, a fishing village with a small but deep harbour, is a good place to spend a night or two. You'll pass it on the way to the Bay of Epidaurus. In the summer, what could be more fun than to sail there and take in a performance at the ancient theatre of the same name?
Poros
The ideal destination for sailing holidays near Athens, Poros lies 25 nautical miles from Piraeus, a stone's throw from the Peloponnese at Galata. A round, pine-wooded island, its west side is gentle and the sea here resembles a placid lake. Activate your depth sounder because it can be shallow near Galata and the eastern exit. Inside the strait are several safe coves where you can anchor for a swim or a quiet night away from the lively port with its tavernas and bars. However, the east side of the island is rough and exposed.
Hydra
One of Greece's most dramatic and photogenic islands, Hydra could not be more different. Rocky, steep and stark, it has few sheltered coves but its tiny enclosed port is so popular that boats are often tied up three deep. Large boats should contact the port police before entering to verify berth availability. There are many reasons Hydra is one of the most popular sailing destinations in Greece: proximity to Piraeus (36 nautical miles); handsome stone mansions left from the days when it was a mercantile power in the 18th and 19th century; elegant boutiques, bars, cafes and restaurants; no cars… the list is long.
Take the time to wander around the back alleys, climb the steps that serve for streets beyond the highest houses for a spectacular view of the port. For beaches, you'll have to circle the island to the east side, but you'll have them to yourself. Or head down to Trikeri or Dokos, uninhabited islets that are well worth a swim and an overnight stay before you cross to Spetses or the coves on the Peloponnese around Ermioni.
Spetses
Also pine-wooded, Spetses is a gentle Greek island with a similar history to Hydra's. It's glamourous but not glitzy, with aristocratic mansions along the shore between the main port, Dapia, and the old harbour, where you can anchor or tie up. Alternatively, there is the inner harbour, Baltiza, which is ultra safe. Nautical types will want to inspect the traditional boatyards there, as well as the museum-house of the fiery female revolutionary sea captain, Bouboulina, behind Dapia.
Large yachts can tie up alongside the big jetty next to the Poseidonion Hotel, built a century ago. In June, Spetses hosts a classic boat race and, in September, the Armata celebration of a historic sea battle with the Ottomans. Extraordinary yachts gather for both occasions. The island is ringed with lovely wooded beaches, where you can anchor safely, while there are more across the way at Kosta, Porto Heli and Ermioni, on the mainland.
Book your trip
All your holiday planning needs in one place, letting you book direct and benefit from official online rates
Private
2 hours
Free cancellation
Not sure? You can cancel this reservation up to 24 hours in advance for a full refund
Private
3.5 hours
Free cancellation
Cancellations more than 48 hours before the tour's scheduled start time are refunded in full.
Audio Walk