The tallest mountain in Evia offers a fantastic escape for mountain biking and other activities in nature, just 2hrs by car from Athens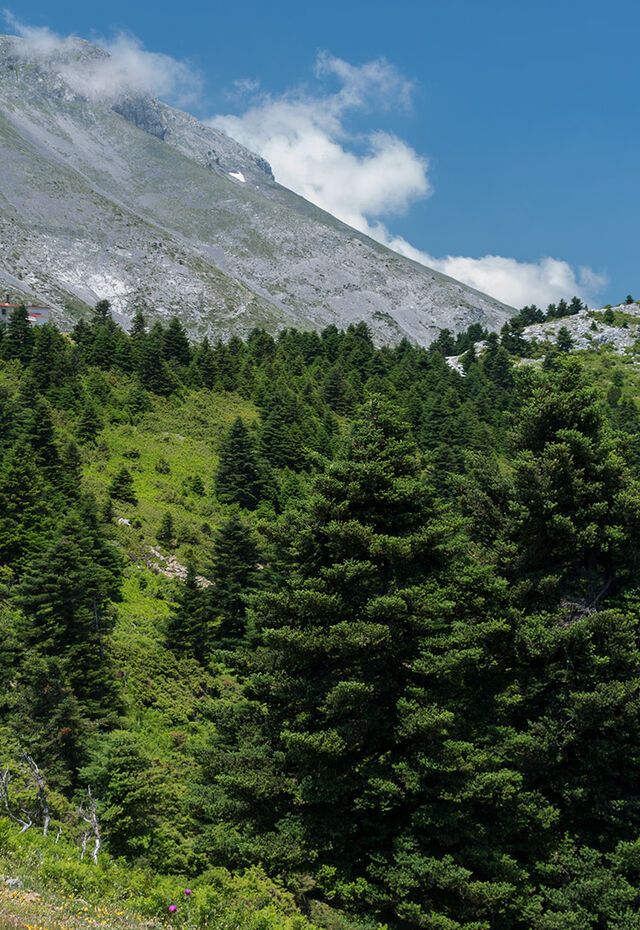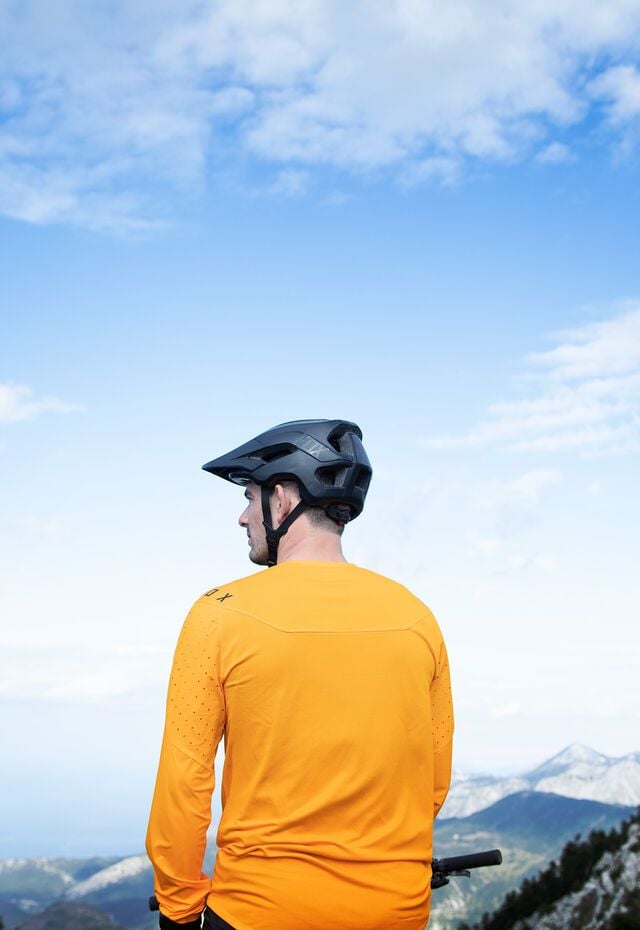 Duration
3 hrs
Season
April - October
OVERVIEW
Rising like a beacon in the middle of Evia, Mt Dirfis is the secret escape of day-trippers from Athens and visitors to Central Greece who love nothing more than the challenge of mountain biking within glorious nature.
Having witnessed the forested slopes of the 1,743m-tall Mt Dirfis get closer as you approach by car, you'll be expecting the greenery that greets you. But the running water and mountain villages – as well as the grand feeling of escape – in this part of Evia are what make the experience extra special.
Valleys, brooks, waterfalls, sweeping views towards the Aegean's Sporades islands and the quaint cobblestone alleyways of an authentic settlement await.
Every season in Evia comes with its own colours and character and conditions on Mt Dirfis are changeable, so it's best to be joined by a guide who can match the route to your ability and the weather. You'll find short or full-day excursions, with some routes being for more experienced mountain bikers.
DON'T MISS
Our day begins and ends in the village of Steni (the start of many paths up Mt Dirfis), following a route up to and back from the mountain's main refuge.
Steni village
This traditional mountain hamlet is full of authentic village touches, with houses rising amphitheatrically up the slope and a picturesque square with plane trees, tavernas and cafes. You'll lose count of the number of sources with running water. Make sure to stock up on bakery treats before setting out and to reward yourself with a wholesome taverna meal on your return.
Steni forest
It won't take long before you are cycling amongst chestnut, oak, plane and fir trees – surrounded by wildflowers or mushrooms, depending on the season. Steni Forest is a 500-hectare nature reserve (part of the Natura 2000 network of protected European biotopes) on the southern slopes of Mt Dirfis, ideal for families and nature-lovers. See how many different species of birds (amongst them peregrine falcons) and other animal-life you can spot. Your best experience will be to follow a trail through the forest, especially if you are with a guide. Just make sure you know where you are going if you don't have a guide.
The Michalis Nikolaou Refuge
Named after one of the region's pioneering mountaineers, Mt Dirfi's main refuge marks the peak of your climb (1,120m). The views of the Aegean and inland towards the rest of Central Greece are magical and, in the colder months, you can huddle indoors around the fireplace. The refuge has around 50 beds if you want to continue your bike ride the next day or hike towards the peak. Most of the mountain's winding paths end or pass by the refuge.
Book your trip
All your holiday planning needs in one place, letting you book direct and benefit from official online rates
Group
10 hours
Free cancellation
Not sure? You can cancel this reservation up to 24 hours in advance for a full refund.
Group
GET PLANNING
From Athens:
To Steni
By car: 107km (1hr40mins)
By bus: To Chalkida and from there 30km (40mins) by car. More Information

Starting Point: Steni village
Paths: For the best mountain biking experience, follow the trails within Steni Forest. There are also signposted paths from Steni to the refuge (eg S1 & S2 from near the Municipal Stadium). But be careful as these are used by hikers and there is always the danger of collisions, especially coming downhill.
Distance: About 13km
Difficulty: Medium to high. The off-road trails within the forest are for experienced mountain bikers but you always have the option of walking some of the uphills with your bike. You need to be able to regulate your speed coming down.
Max. altitude: 1,120m
Min. altitude: 450m
Duration: Around 2-3hrs depending on your route and number of stops.
Equipment: Organised groups will supply all the necessary equipment, including bike and helmet, or you can hire equipment in Athens.

The refuge operates upon demand so you will need to call first if you aren't part of an organised group (Tel. +30 22280 25655)
There are many mountain bike routes in Evia, so you will always be able to find one that matches your abilities.
If you are not cycling with a guide, make sure to check the weather conditions before setting out, especially on windy days.
What to pack:
Suitable shoes
Comfortable clothes (preferably quick-drying)
Water bottle
Backpack
Hat, sunglasses and sunscreen

There are many accommodation and recreation options (hotels, guesthouses, tavernas, shops etc) in Chalkida.
You will find some traditional guesthouses and a choice of tavernas in Steni.
Rental shops are open all year round as it's possible to mountain bike in Evia in every season. But the majority of organised excursions operate from April-October, when weather conditions are best.
Each season has its own beauty on Mt Dirfis, with lush vegetation and wildflowers in spring, the forest offering an oasis of coolness in the summer, and falling leaves turning the landscape golden during autumn. It's better to avoid the winter months, as the conditions can be unfavourable.