EXPERIENCE
Kathisma beach in Lefkada
Just the setting is enough for Kathisma to wow its visitors … and that's before they feel its incredible energy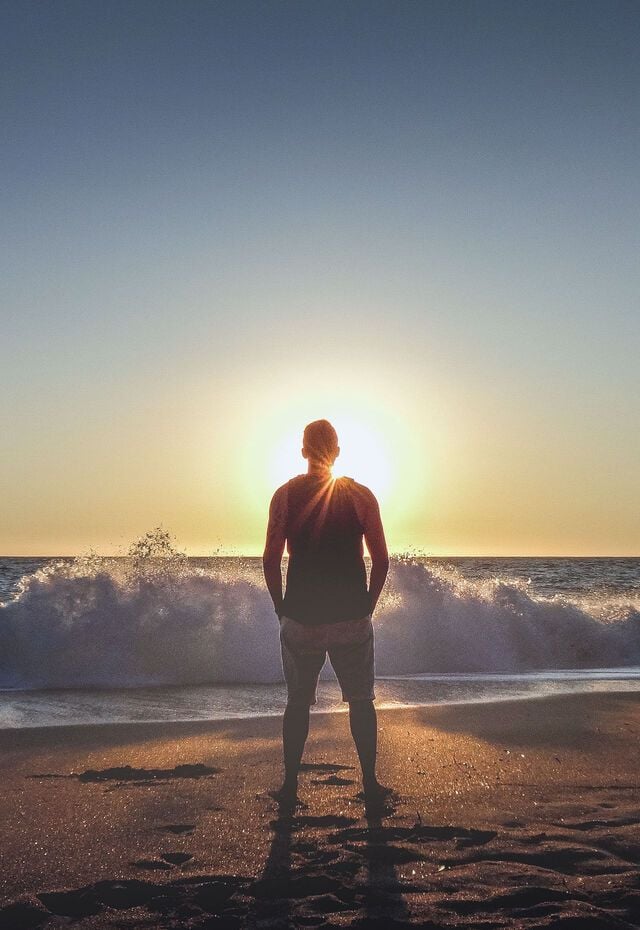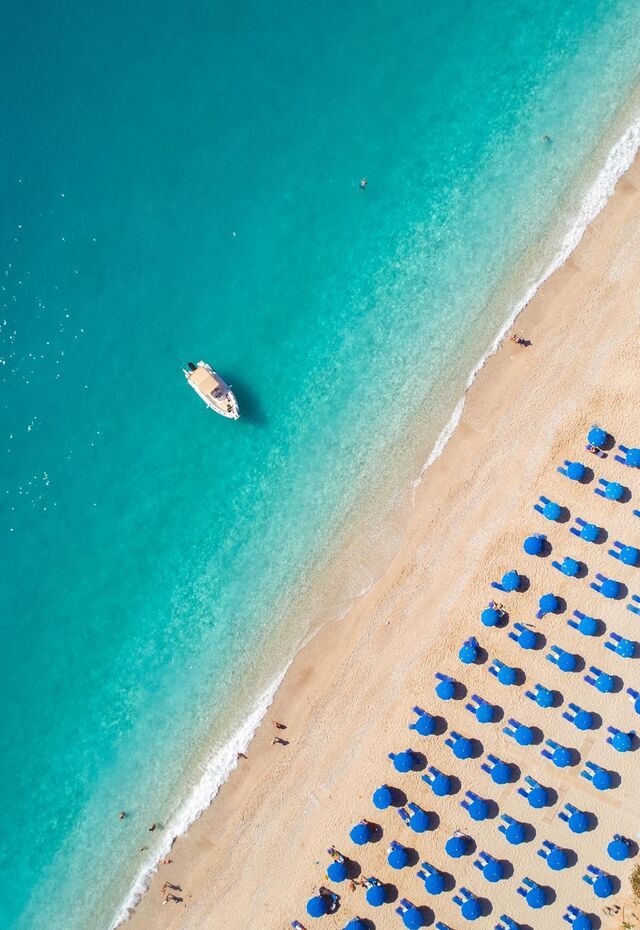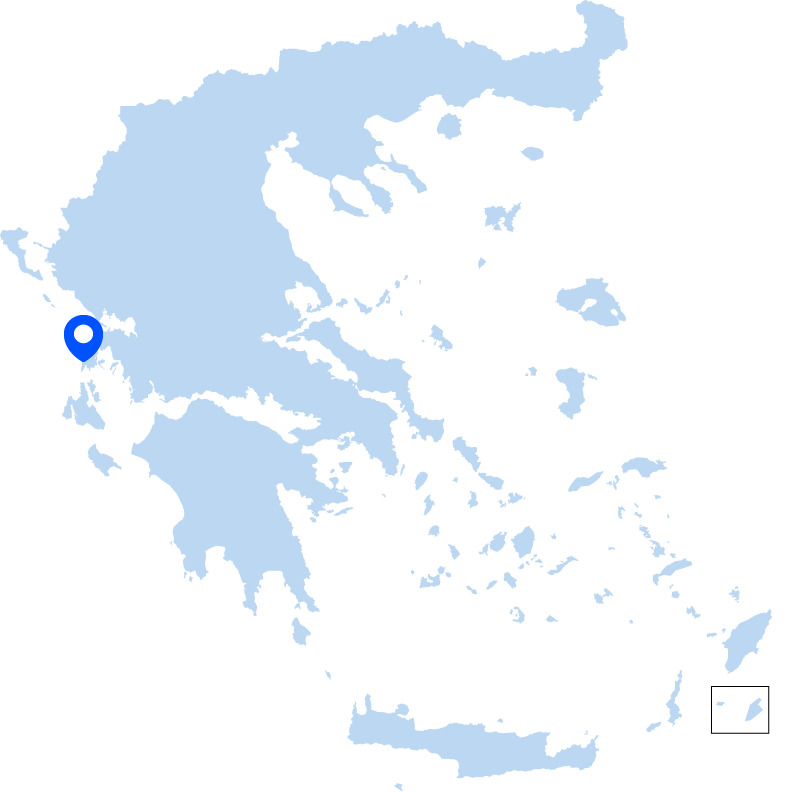 Duration
4 - 6 hrs
Season
May - October
OVERVIEW
It's not easy to stand out when it comes to beaches on Lefkada. But Kathisma, a glorious stretch of sand and fine pebbles on the island's west coast, routinely ranks No.1 amongst its visitors. It's not just the magical blue of the Ionian Sea, or the great vibe from the beach bars and water sports. Or even the sight of the paragliders, who launch from the green mountain backdrop and arc overhead before settling on the beach. It's all of that together. Kathisma is where wild beauty goes to get a cosmopolitan upgrade.

Just the drive here will put you in the mood, with all that mountain greenery and the sleepy villages that Lefkada offers so generously. And as for that first sight of the beach – a panoramic swathe of beige and blue, with all the facilities you could ask for. Magical!

The beach is more than 1km long, so there are quieter spots for something more personal towards the ends and even a cave you can explore. Something for everyone, whether you're a family, couple or group of friends.

And if you spend the day here, you're in for another treat. Looking west, Kathisma offers the most beautiful sunsets.

Book your trip
All your holiday planning needs in one place, letting you book direct and benefit from official online rates
Group
GET PLANNING
You can reach Kathisma by car from any direction on Lefkada. The road ends at a parking area.
From Lefkada town
By car or taxi: 16km (30mins)
By bus: A daily public bus service (KTEL) runs from Lefkada town during the summer.
From Agios Nikitas
By car or taxi: 4km (10mins)
From Vasiliki
By car or taxi: 26km (40mins)
From Nydri
By car or taxi: 30km (45mins)
You'll enjoy the beautiful scenery at any time of year, but swimming and sunbathing are best from May to October.
If you visit in July-August, do so in the early morning when it's cooler and quieter and you're more likely to find space in the parking area.

May-June and September-October are the best and quietest months to visit.
Autumn
Spring
Summer
Winter
There are plenty of sunbeds & umbrellas to relax on and beach bars for refreshments.
Water sports (including windsurf and Stand Up Paddleboard) and paragliding are available for hire on the beach.
There are lifeguards on duty during the summer months.
You'll also find tavernas in the area, if you want to grab a bite.
Make sure you have everything you need for a day in the sun: