Discover the wineries of Zante (Zakynthos) that offer wine-tasting and vineyard tours, promising to be among the most unexpected memories from your holidays in Greece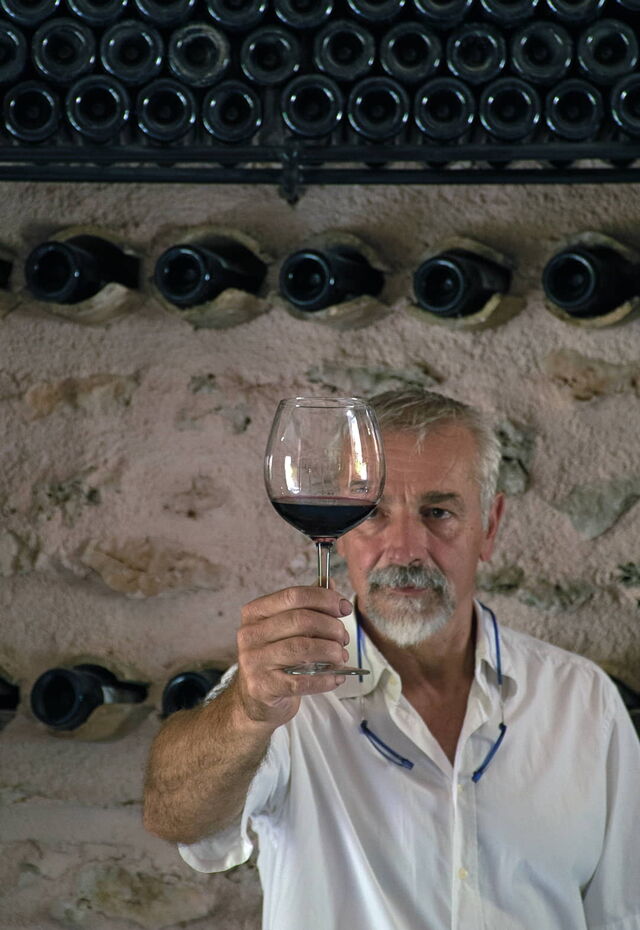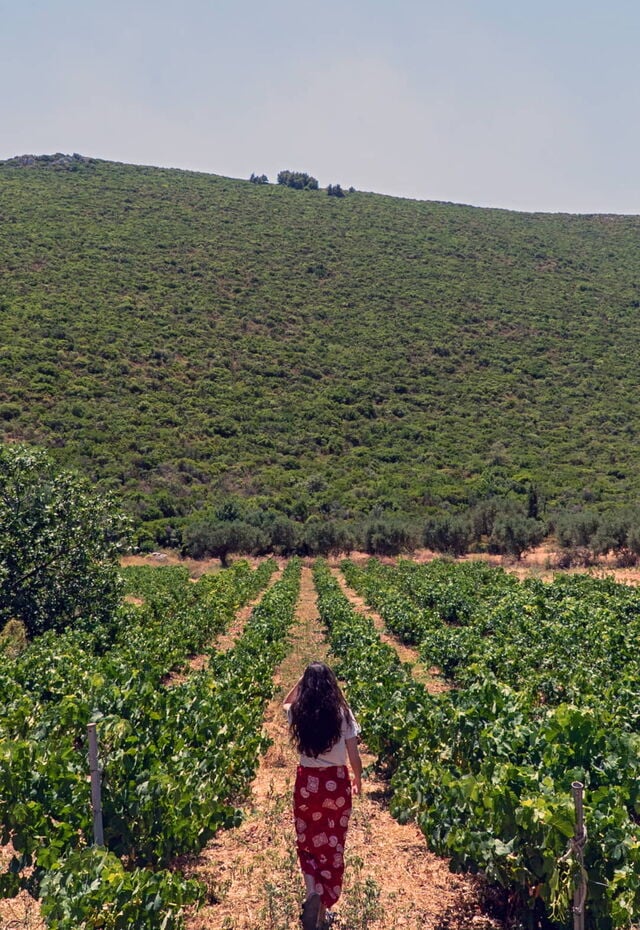 Duration
3-4 days
Season
All year round
OVERVIEW
Enjoy wine tasting in Zante
Perhaps you already know about Zante's world-class beaches and the dreamy contrast of its lush green landscape against the clear-blue Ionian Sea. But what you're less likely to know is that it's another Ionian island that's rediscovering its wine-making roots.
Following the lead of Kefalonia, Lefkada and Corfu, Zakynthos (as it is also called) has been grabbing attention as a winegrower in recent years. However, unlike its island neighbours, its topography is milder and most of the vineyards are found at lower altitudes (the highest is at 300-400m). This makes them easily accessible and a handful of wineries offer wine-tasting and cellar & vineyard tours very close (2-12km away) to Hora, Zante's main town.
Modern winemaking on Zante can be traced to the island's Venetian rule (specifically the 19th century) through the white PGI Verdea wine, which still dominates production in the central Verdea of Zakynthos Zone. Describing a type of wine rather than a grape variety, Verde is so-called because of the youthful green colour of the grapes used to produce it, which must be at least 50% local variety PGI Skiandopoulo and can also include Pavlos, Robola and/or Goustolidi grapes. Traditionally, Verdea had a high alcohol content and was almost sherry-like, although nowadays it is typically fruity and fresh and more amber in colour. Likewise, wines made from Robola are different to those produced in Kefalonia (the home of Robola wines).
Other indigenous grape varieties include PGI Moshatella and PGI Migdali (white) and PGI Avgoustiatis (the predominant and most promising red variety), contributing to an impressive range of reds, whites and roses (including semi-dry and semi-sweet wines). Indeed, for an up-and-coming wine producer, the range of grape varieties in Zante is eye-catching… Fileri, Korithi and Asproudes among the whites and Katsakoulias, Mavrodafni and Skylopnihtis among the reds.
Visiting a winery and wine tasting will be one of the least expected things to do on your holidays in Zante. But once you do, your taverna experience there will never be the same and you'll be tempted to buy a bottle or two to remind you of your time in Greece once you're home.
* For details of wineries you can visit in Zakynthos (including distance from Hora), see the When to go section below.

DON'T MISS
Some cultural highlights to enjoy with your wine tasting in Zante
Solomos & Kalvos Museum of Zakynthos
The museum dedicated to Dionysios Solomos and Andreas Kalvos (pre-eminent Greek poets of the 19th century) and other distinguished Zakynthians is found in an impressive neoclassic building in Saint Mark's Square in town. It is part mausoleum and part museum, with monuments containing the remains of both poets on the ground floor and a display of manuscripts and personal belongings of Solomos (most famous for penning Hymn to Liberty, which forms the basis of the Greek national anthem). Elsewhere, the museum has an impressive collection of hagiographies and portraits of local scholars and benefactors as well as folk and period archival material (including furniture and photographs).
Byzantine Museum of Zakynthos
At the back of Solomos Square (at the centre of which stands the statue of Greece's national poet) is perhaps Zante's grandest neoclassical building, housing the island's Byzantine Museum. The museum contains wood-carved icons and 15th-17th century frescoes (through which you can witness the development of post-Byzantine and modern Greek art) and offers a complete picture of the influences of Western art in the Ionian Islands. It is also a memorial to valuable items that survived the devastating earthquake and fire that hit Zante in 1953 and caused widespread destruction and from which today's Hora emerged. Entering the museum, you are introduced to one of its most important works, the Litany of the Relic of Saint Haralambos by Ioannis Korais, one of the most prominent members of the Heptanese School of Painting.


Venetian Castle of Zakynthos
The Venetian Fortress of Zakynthos is found above town where, according to written evidence, the walls of the Ancient Acropolis (Psofis) were located. It is also one of the most picturesque spots, in the Bohali district and with a great view of town. The castle is the product of numerous reconstructions and additions, most notably by the Venetians after the castle's near-complete destruction by the Turks in 1479. The Venetian administration continued to build and strengthen the castle's fortifications throughout the 16th century (repairing damage from earthquakes and frequent unsuccessful Ottoman sieges). And the settlements that formed at its base gradually spread into what became the precursor of the present-day town. Most of the walls and fortifications you can see today date from the mid-17th century and are examples of typical fortification architecture of the period. Subsequent additions were also made by the British during their 19th-century Protectorate in Zakynthos when they established their garrison at the castle in 1812. Six churches have been uncovered amongst the remains, of which the most important is the Byzantine Church of San Salvatore.
Church of Agios Dionysios
Zante's largest church was completed in 1948 and was one of only three main buildings undamaged during the earthquake a few years later, a feat considered by the locals to be one of the island's most important miracles. Standing just outside the port, it is the centre of the island's religious life and features a 40m-tall bell tower, marble columns, chandeliers, red velvet seats, a gold iconostasis and numerous impressive icons. However, it is best known for displaying the relics of St Dionysius (Zante's patron saint and protector) who was born into an aristocratic family in Zakynthos in 1547. He relinquished all wealth and was ordained a priest, rising to be Bishop of Aegina. He famously gave refuge to his brother's murderer and helped him flee to Kefalonia to protect him from the likely retribution of his family, becoming known as the Saint of Forgiveness. St Dionysius' feast day is celebrated twice a year in Zakynthos, with three-day festivities on August 23-26 and December 16-19.
GET PLANNING
How do you get to Zante (Zakynthos) in Greece?
Zakynthos' international airport has year-round connections with Athens and, in the summer months, direct flights to several European cities. From Athens or Thessaloniki, you can drive to the port of Kylini, in Peloponnese, and take the boat to Zante (Zakynthos).
How do you get around in Zante (Zakynthos)?
Zante has a local bus network serving destinations across the island (more info here), but the best way to visit the island's wineries is to hire a car or a taxi.
Wineries that you can visit in Zante
*Distances from Zakynthos port

When is the best time of year for a wine tour in Zante (Zakynthos)?
Wineries in Zante are open all year round.
To get the most out of your winery tour and wine tasting in Zante, we recommend spring or autumn.
In April and May, you'll find vines bursting with life once again, maybe with the first grapes of the year appearing.
In autumn, you'll find the wineries in full production mode, with staff tending the vines and the grape harvest in progress. You might even be lucky enough to witness grape treading and bottling. Naturally, spring and autumn are also quiet seasons and ideal times for holidays in Zante.

Autumn
Spring
Summer
Winter
How much time do you need for a wine tour in Zante?
The whole Zante wine route outlined here will take 3-4 days to complete (including the cultural monuments).
Visiting each winery in Zante lasts around 2-3hrs if you include wine-tasting and a vineyard tour.