It's no secret…. Greece is undoubtedly a destination for all seasons, all ready to reveal its beauty and grace no matter what time of the year you choose to explore it in.
And what better way to start than Spring. What you'll find in Greece between the end of March and the beginning of June is nothing short of a celebration! The air has started to warm up and with it comes the blossoming of flower and shrub. A joyous tangle of sapling, branch and leaf carpet the woodland trails and delightful fragrances hitch a ride on the breeze. There are countless springtime destinations where you can revel in this feast of colours and intoxicating aromas and live a very special experience in these most uplifting and optimistic of months.
Gather together all your closest pals, put on your widest smile, cram a few essential items into your backpack, make sure your camera is charged and follow us to 5+1 springtime destinations in Greece that are bound to enchant you!
The first capital of Greece and now principal town of the Argolida prefecture, Nafplio is one of the must-see destinations. With Italian finesse and incomparable charm, it's a place with enchantment in every step. The island fort of Burtzi, serving as a coastal look-out tower during the 1821 Revolution, and the castle of Palamidi, presiding over the town from on high, both proudly display a strong Venetian legacy. Then, in the lively Syntagma Square, there's even more to keep you and your camera lens interested! Don't miss out on the opportunity to enjoy a coffee or a bite to eat in the picturesque pedestrian streets and feel the relaxing, stress-free vibe of one of Greece's top springtime destinations.
Can't miss: A romantic stroll on the cobblestone footpath of Arvanitia.
A walking tour of Nafplio's romantic Old Town
#2. Loutraki or Pozar Baths (Pella)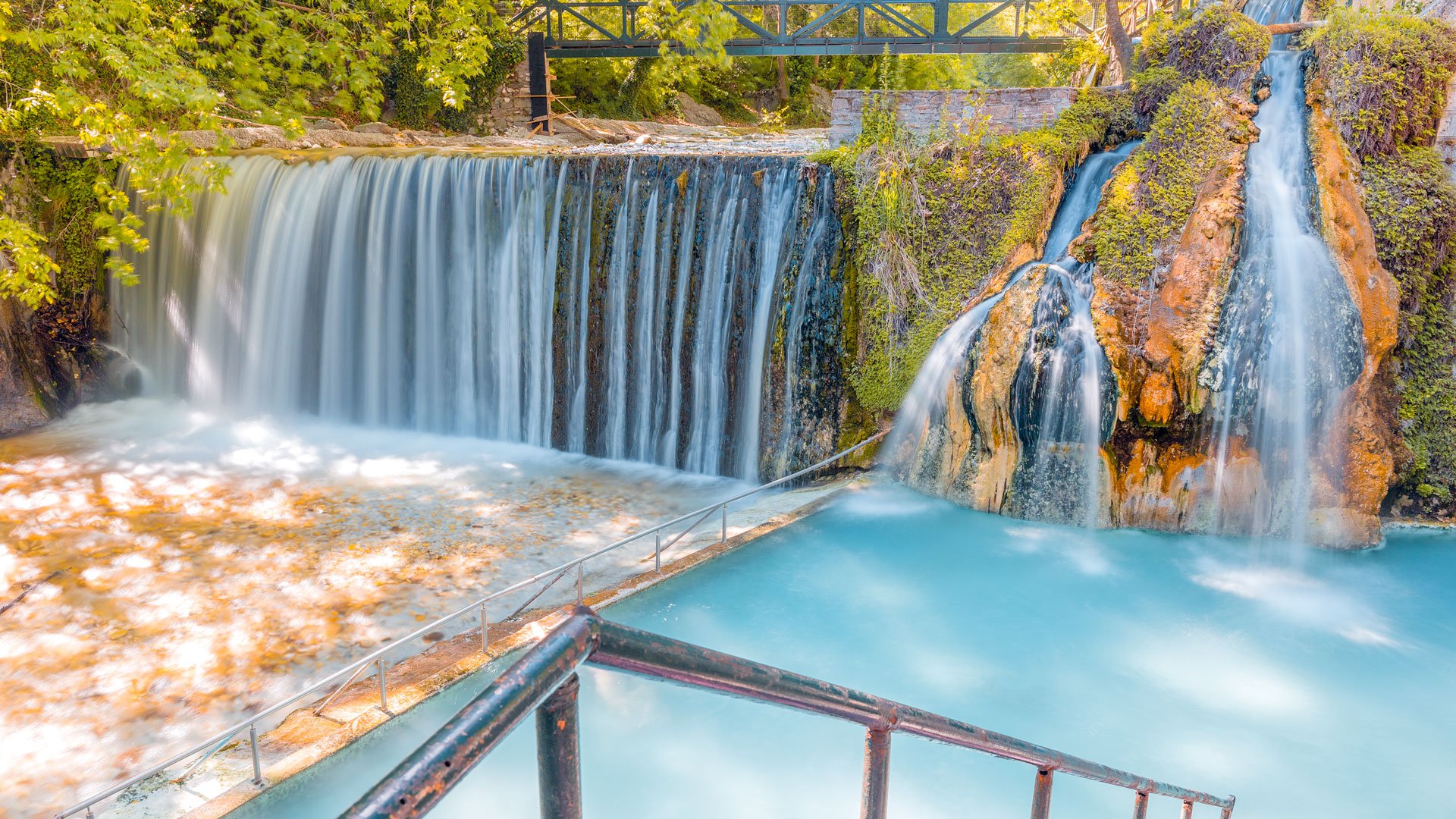 A small earthly paradise made in Greece, 32km from the fairy-tale city of Edessa and close to Aridaia. This is Pozar Baths, adorned with a gorgeous verdant gorge, wondrous waterfalls and hiking trails amongst the plane trees; a carousel of enchanting sights and sounds! There's a pleasant mix of natural and artificial thermal pools, all offering you therapeutic waters and an instant route to wellness. Even in your wildest dreams, you couldn't have imagined anything to beat this sumptuous springtime getaway!
Can't miss: Spilaiovarathro, perhaps the most stunning of all the caves.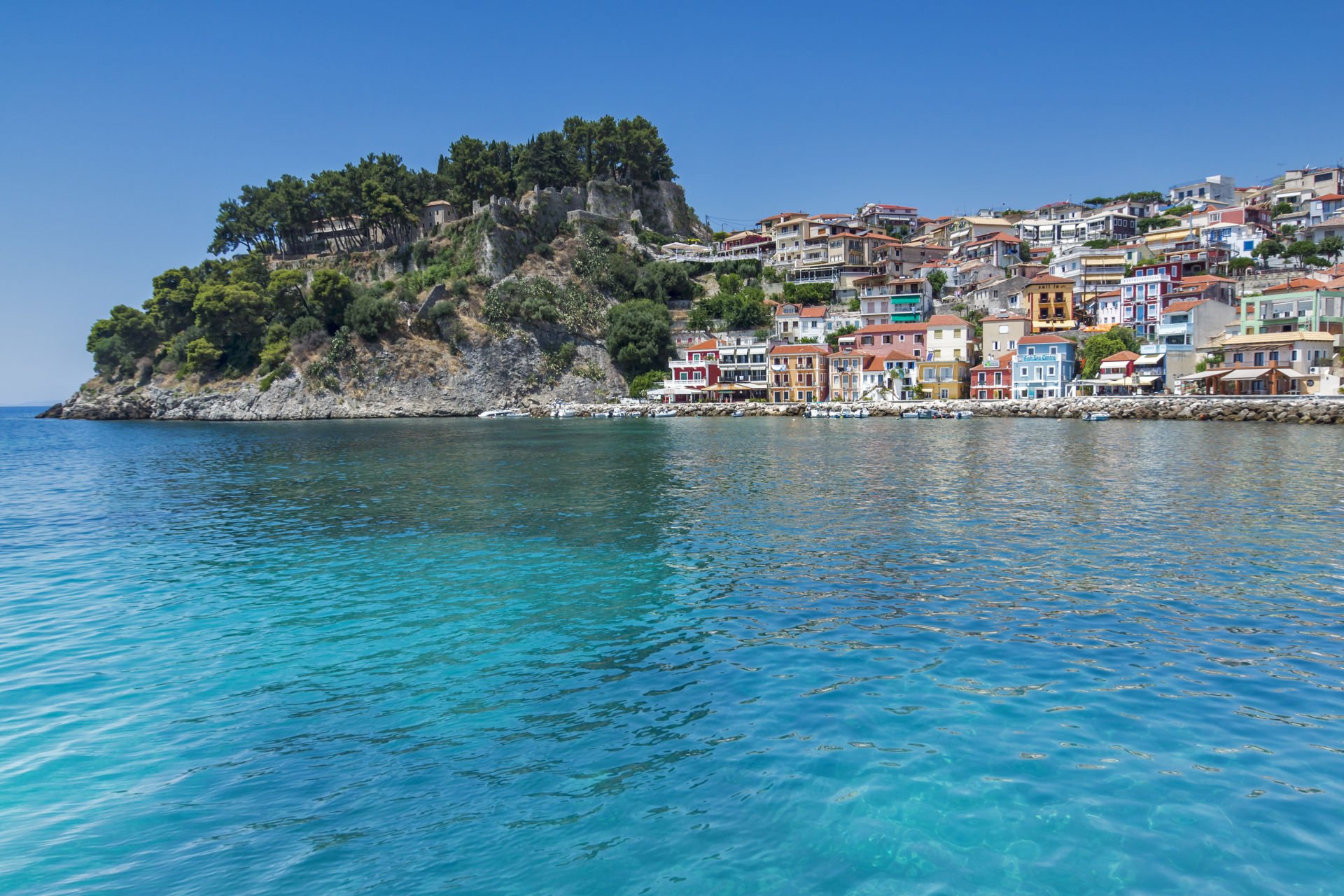 "Once is not enough!" That's what visitors to Parga, the "queen" of Epirus say. One destination, thousands of marvellous images; the island that's not an island; a destination to suit every taste, it shines even brighter in all its colourful springtime finery. Parga boasts picturesque coves, emerald waters, island-like alleyways, a gem of a castle and, naturally, excellent hospitality. In fact, there's just so much to Parga it makes a wonderful game choosing which hidden treasure to uncover next!
Can't miss: The iridescent waters in Aphrodite's cave! (accessible by boat or dinghy)
#4. Limni Evias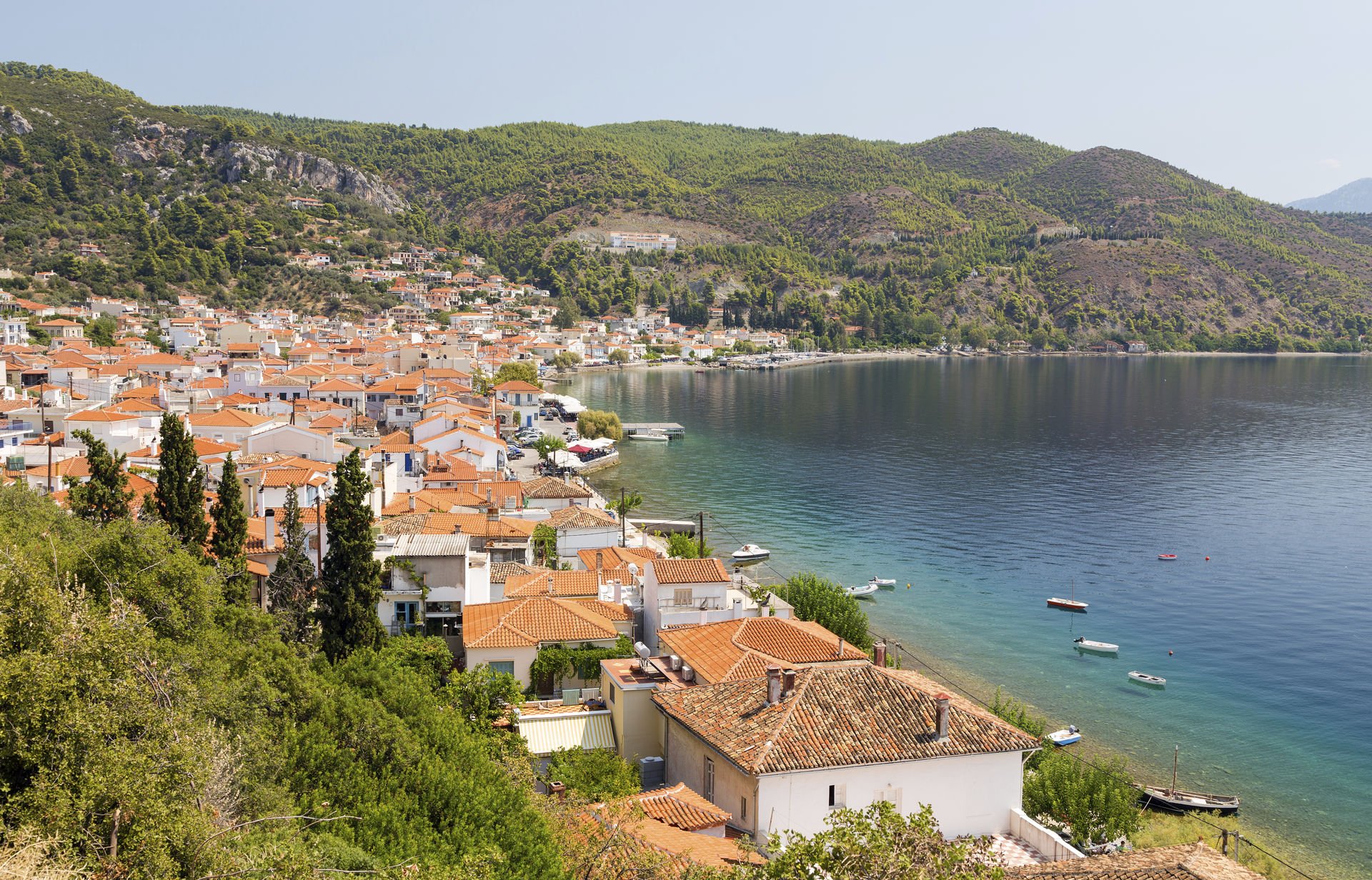 An ideal destination on Evia for spring and summer, Limni is often picked both by Greek and foreign tourists seeking authentic springtime experiences. Dozens of traditional little taverns, atmospheric cafes and quaint little alleyways crystallized in time help to slow the pace to a leisurely canter, with the ever-present Kantili Mountain rising imperiously in the background. Standing under the shade of the huge centenarian plane tree of Limni, breathing in all the fresh air and looking around at the small collection of shops and houses, you'll understand that life here is as harmonious as it has been for centuries. From the right angle you can snap the whole scene in one to add the perfect postcard to your springtime memories.
Can't miss: Getting there! Sublime natural beauty on the road to Limni and the church of the Virgin Mary with its high bell tower just as you enter the town.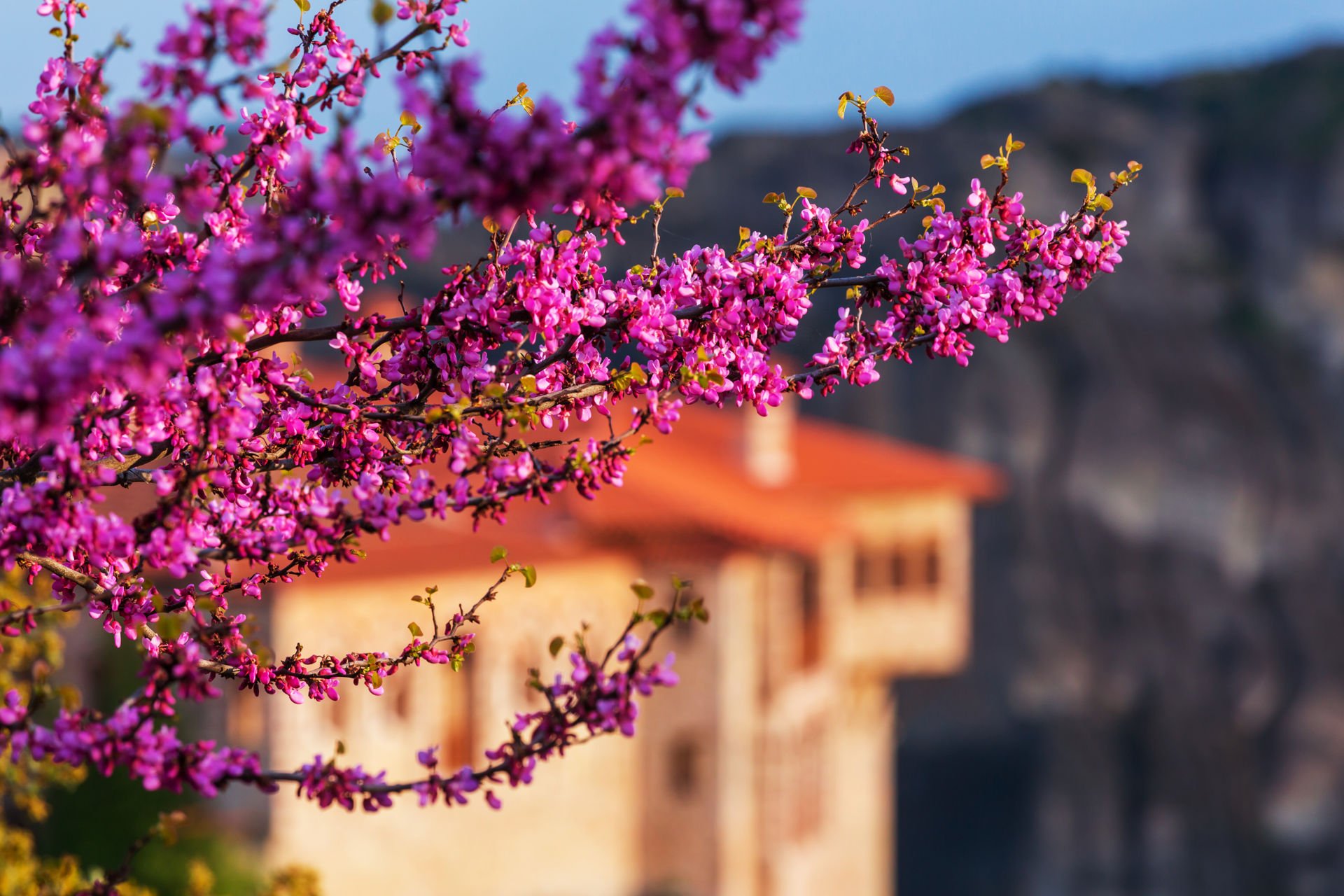 Meteora is one of the prime springtime destinations in Greece. Right about now, the explosion of colour and forest fragrances of Meteora have nature lovers and alternative tourism aficionados flocking to this spectacular spot. From the "gateway" of Kalampaka to the most remote monastery on the sacred rocks, this land of giant splinters of granite rising magisterially from the surrounding plane makes for a springtime experience balancing the surreal with the serene; adventure and awe in equal measures.
Can't miss: Daring to cross a yawning chasm from one monastery to the other on a rope bridge! If it's alright for the monks…
Exploring the hiking paths of Meteora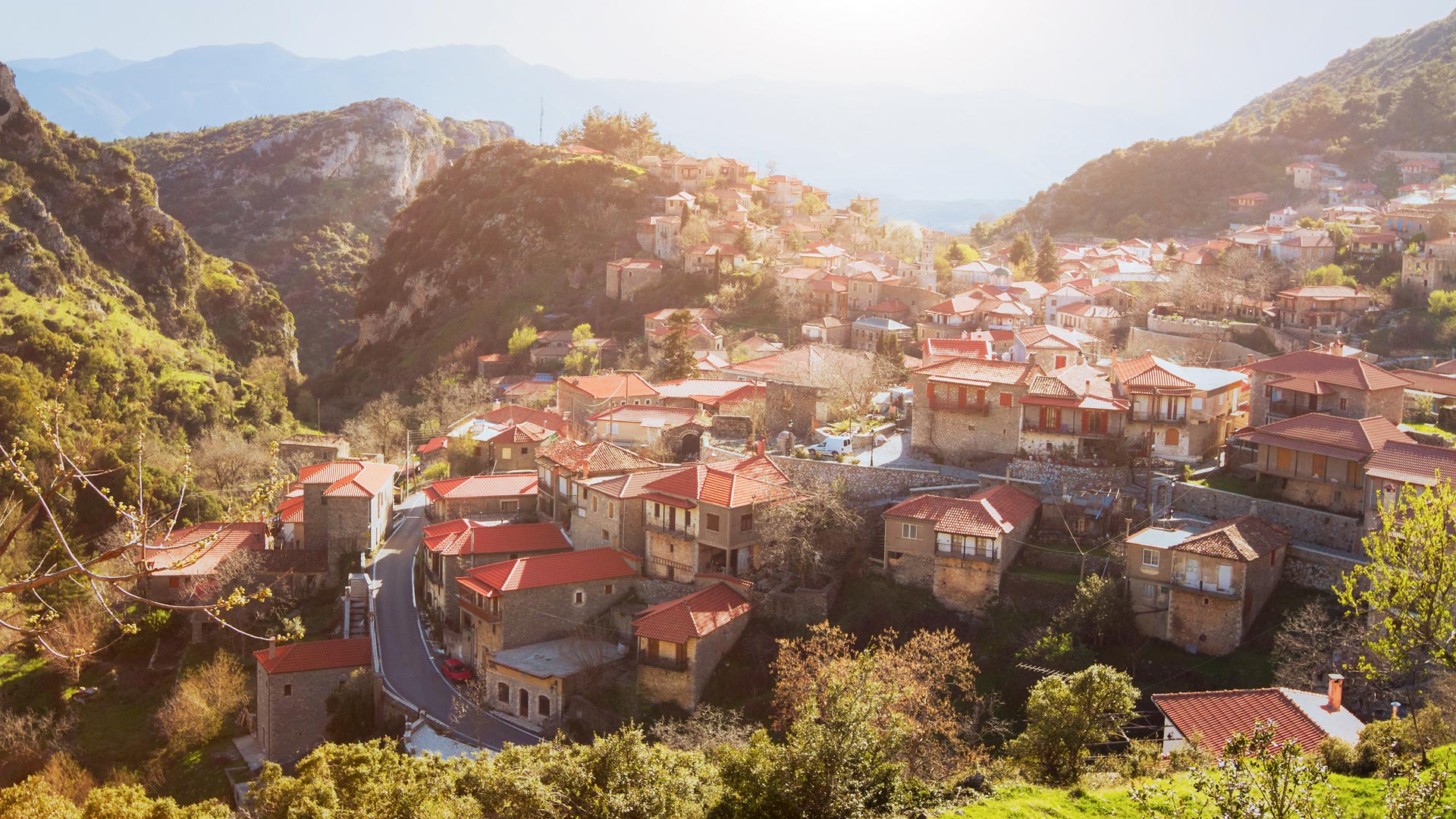 Irrespective of the season you visit, the listed village of Stemnitsa, the stone built gem of Orini Arcadia, you can't help falling under its spell! In the heart of the Peloponnese, perched on Mt Mainalo, Stemnitsa is as much entwined with flower, tree and shrub at this time of the year as it is with its proud heritage; its inhabitants staunchly protective of their traditional mountain lifestyle. The imposing stone-built stately homes are a testimony to the locals' love and respect for their land and its gifts; and as you stand and admire their handiwork, nature's spring chorus will serenade you all the way into summer. Dimitsana, Elliniko, Vitina and Lousios are but a few of the neighbouring destinations that are easy to get to during your stay in Stemnitsa.
Can't miss: Stemnitsa Folk Museum and the unique Monastery of Agios Ioannis Prodoromos, built into the rock! (The monastery lies between Dimitsana and Stemnitsa)