READING TIME
As long as it takes to drink a Greek coffee
You know you're in Pieria because you have Mt Olympus, the legendary mountain of the gods, on one side of you and a beach-lined 70km coastline on the other. It's a setting like no other in Greece, new to many international visitors and yet rich in history, culture, nature, traditional villages, great food and vineyards. It's perfect for an alternative summer holiday, just a 1hr15min drive from Thessaloniki.
Conquering the Castle of Platamon
A perfect first taste of Pieria, as one of its best-preserved cultural monuments. From here you can see it all: Mt Olympus, the rich greenery of the region (even within the castle), and a seemingly endless beachfront set against the deep blue of the Thermaic Gulf.
A beach with a castle and mountain-view
Down to that long stretch of sand next. Platamon beach is your first of many tastes of beach-life in Pieria, ideal for swimming but also for a range of water sports. How about hiring a stand-up paddleboard and exploring the coastline?
Beaches that go on and on
Wherever you venture along the coast, remember to pack your swimming gear. There are beaches everywhere: Methoni, Makrigialos and Pydna in the north and Plaka, Leptokaria, Skotina and Nei Pori to the south. Methoni is close to the Aliakmonas River delta (a protected wetlands area) and Pydna is near the remains of the ancient city of the same name, besieged by the Athenians in 432BC and later by Philip II of Macedon. The beaches are either sand or shingle, perfect for couples and families, with plenty of activities on offer.
Village life in Palaios Panteleimonas
Up into the foothills of Mt Olympus next and a taste of traditional Macedonian village life. From almost 500m up, the view of the Thermaic Gulf is special – as is the feeling of sitting in the shade of a centuries-old plane tree in the square,nibbling meze quite possibly made with produce from the vegetable garden of the person serving you and sipping a locally distilled tsipouro.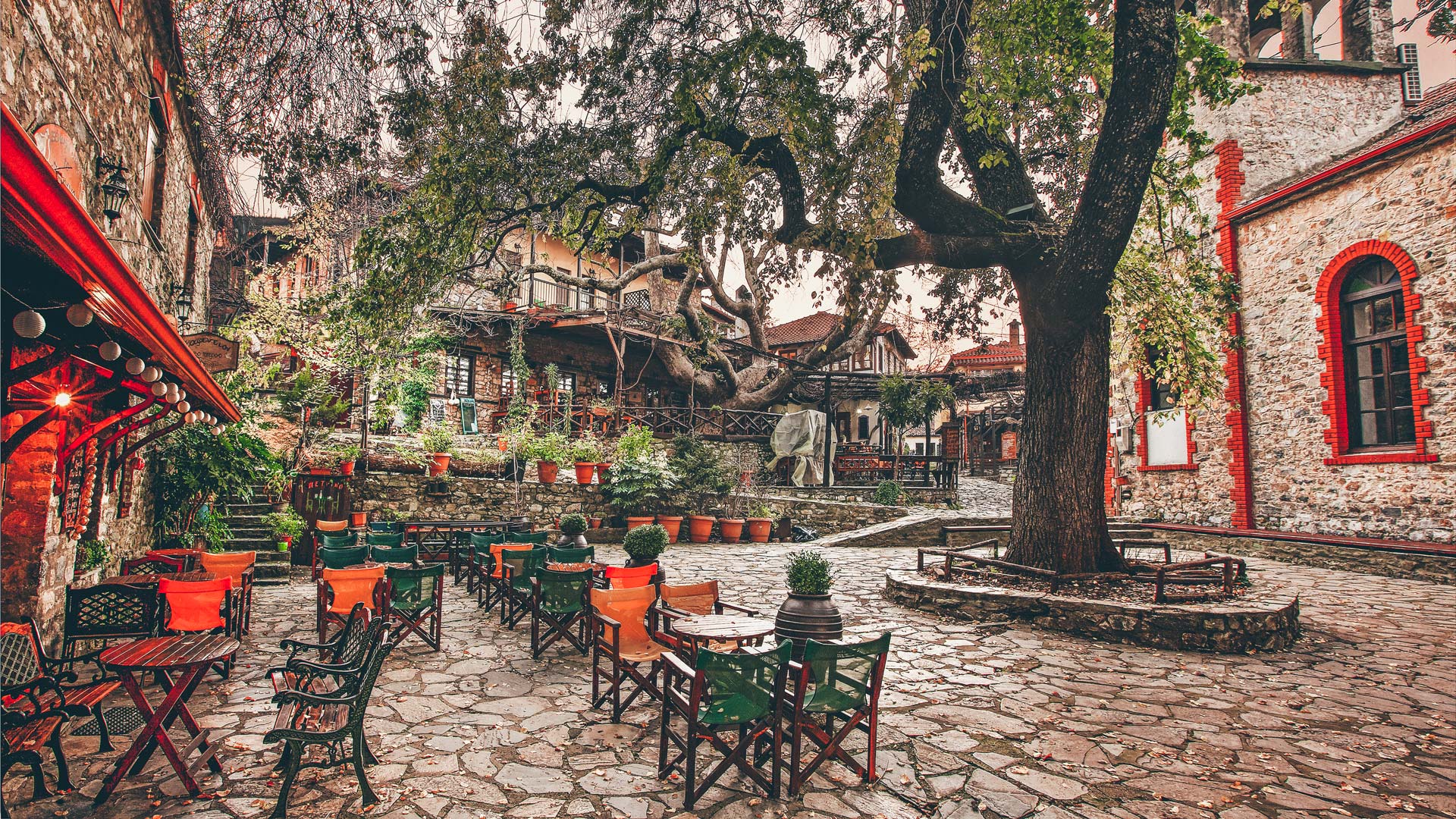 The sacred site of ancient Dion
There's something spiritual about walking amongst the statues and monuments of Dion, in what feels more like a private garden than an archaeological site, with ponds and mature trees. The area was sacred to the Macedonians and is where Philip II chose to celebrate his victories. Excavations have revealed a settlement of 150 hectares – including houses, shops, workplaces, theatres, a gymnasium and two sanctuaries, dedicated to the goddesses Dimitra and Isis. Make sure to visit the museum (500m away) with objects and statues unearthed during the digs, including a hydraulis – a 1st-century BC pipe instrument that is the oldest of its kind ever found.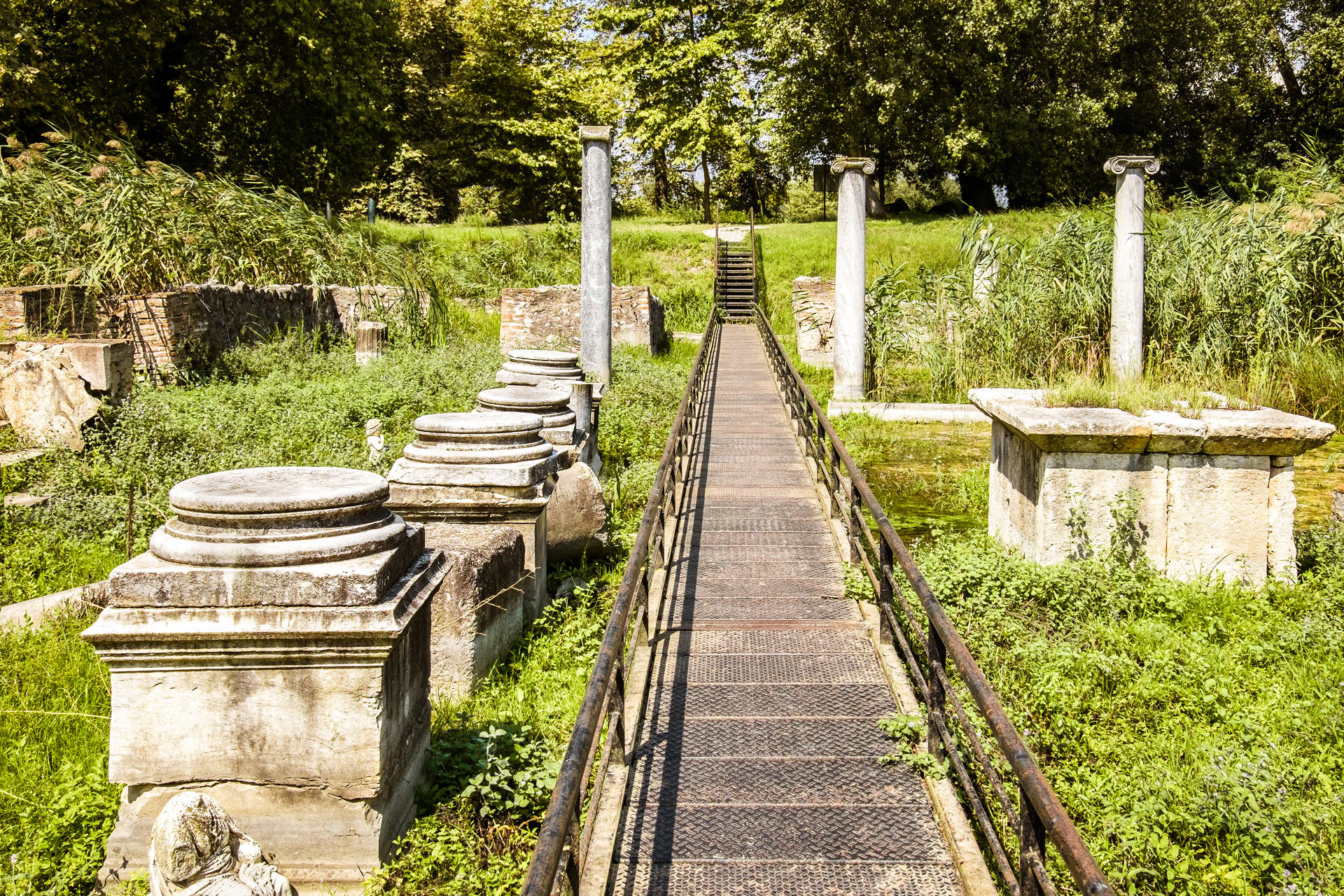 The capital of Pieria… and yet another beach
Katerini manages to combine all the amenities of a city along with yet another generous beachfront. The beach is perhaps the liveliest along the coastline, with beach bars and water sports (from windsurfing to paragliding) and you'll find hotels & guestrooms and plenty entertainment options (tavernas, bars etc) nearby. If you're in need of a little shade and greenery, the municipal park in the centre of town offers quiet escape, with its water fountain and collection of animals.
The wine route of the Olympian gods
There were vineyards in Pieria in antiquity but organised viticulture is a relatively recent introduction, having been embraced by a talented group of wine-makers. There are more than a dozen wineries to visit, any number of which could form an unexpected wine route. The terrain on the lower slopes of Mt Olympus has proved excellent for growing the international classics (from Chardonnay to Cabernet Sauvingon) as well as local favourites (like Xinomavro). Close to Katerini, head to the villages of Rachi, Ano Agios Ioannis and Kolindros, and to the south there are vineyards in Litochoro and Krania.
Experience the best of Pieria
Pieria is a region with experiences on an Olympian scale, with a beachfront that seems to go on forever and the ever-present aura of the mountain chosen by the ancient gods. Just a short drive from Thessaloniki, it is an enticing alternative summer holiday destination.
Book your trip
All your holiday planning needs in one place, letting you book direct and benefit from official online rates
Culture
Meteora Thessaloniki
Culture
Meteora Thessaloniki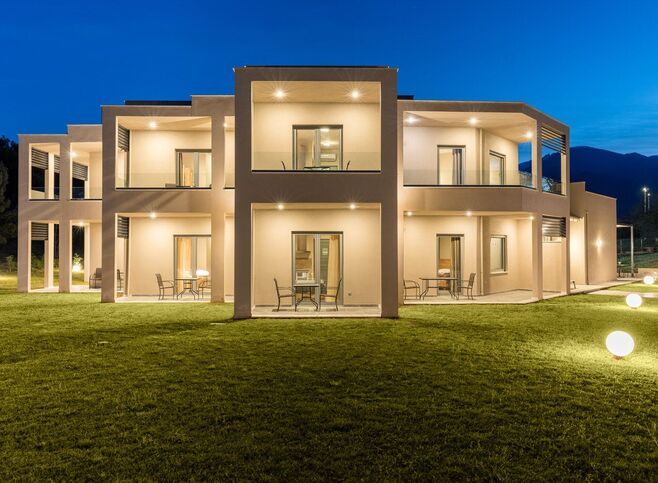 Accommodation
Olympus
Welcome to Olympus Pantheon. An Olympian Collection™ hotel unique for its ideal location between the foothills of Mount Olympus and only a few steps from...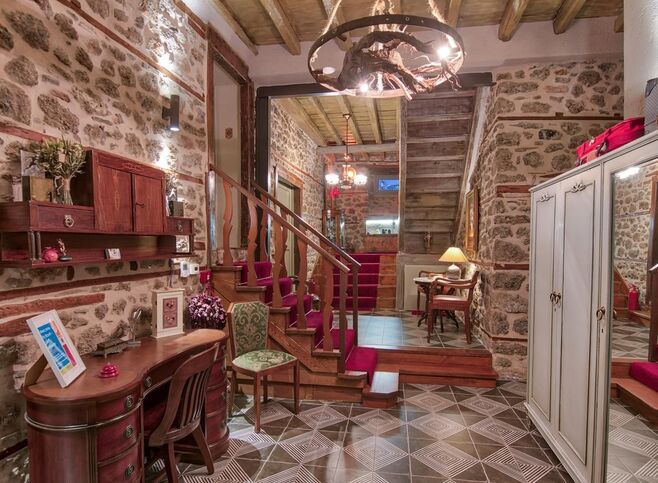 Accommodation
Olympus
BAYIRI, is a boutique style guest house operating from 2017. It offers high quality hospitality in harmony with natural materials and local architecture insi...