Experience an authentic Greek Easter on the edge of the Aegean Sea
Majestic temples and restored mansions gazing out at the Aegean welcome you to Kastelorizo, with its colourful, two-story homes made of local stone, wood from Asia Minor and tiles from Antalya and Massalia.
The little island that stands at the crossroads of Europe and Asia was a cosmopolitan and prosperous place, with 19th and 20th century sea captains bringing riches and new ideas from all over the world. Today, this island on the edge of the Aegean has only 300 inhabitants, but it is the biggest of the 13 little islands that surround it, hence its nickname 'Megisti' meaning 'Largest'.
And it is these few but ever so hospitable locals that prepare for Greek Easter. They air out their homes, polish their silver and take out age-old recipes from their drawers.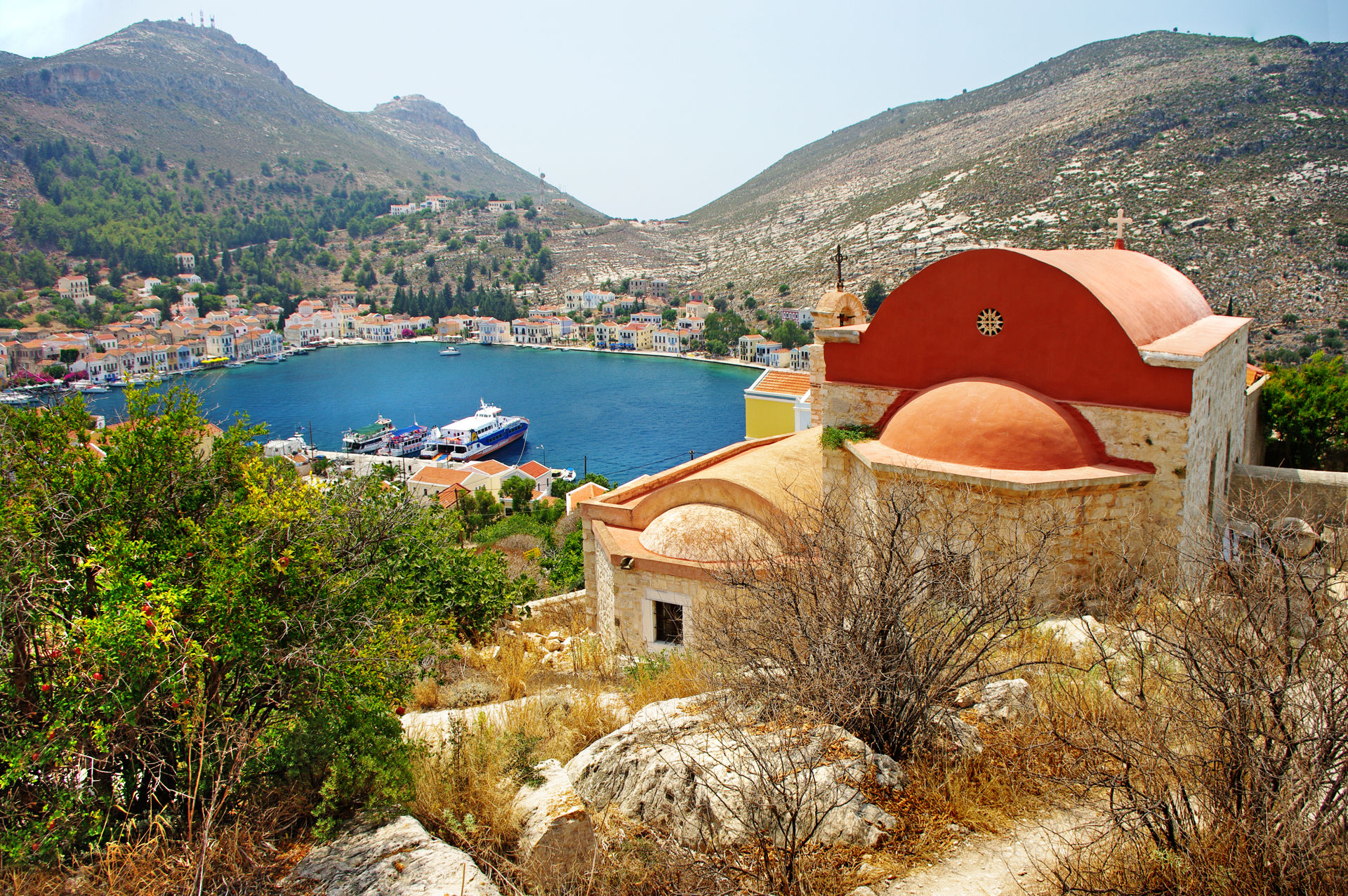 The night of the Resurrection, in particular, is a mystical experience. It is when, according to custom, the resurrection of Christ is celebrated by the priest chanting the gospel in the courtyard and not being admitted back into the church until he shouts "Open the door" three times.
The Resurrection celebrations, meanwhile, begin the next day and last for three days in total, for the locals of Kastelorizo have singing and dancing in their blood. Violins and flutes accompany traditional dances, while local treats and delicacies that have the aroma of the Aegean are served. On Easter Sunday, the gospel is read aloud in several different languages and the women dance together in the church's courtyard. In the old days, the women had the power in Kastelorizo – they would ask the men to marry them, and not the other way around!
The island may be tiny, but there is so much to see. The neighbourhoods of Pigadia and Horafia, with Kastelorizo's mosque, lighthouse, Museum of Modern History, beautiful church St George of Pigadi and the clock of 1903… Mandraki with its shipyard and cobblestone streets… And above everything rises the Castle of the Knights of St John, erected in the 14th century: the Kastello Rosso, from which the island got its name. And there is Paleokastro, with its Dorian acropolis and famous Blue Cave. Here, the light of the sun, refracted through the sea, creates thousands of iridescent reflections onto the stalactites, transforming it into a magnificent palace!