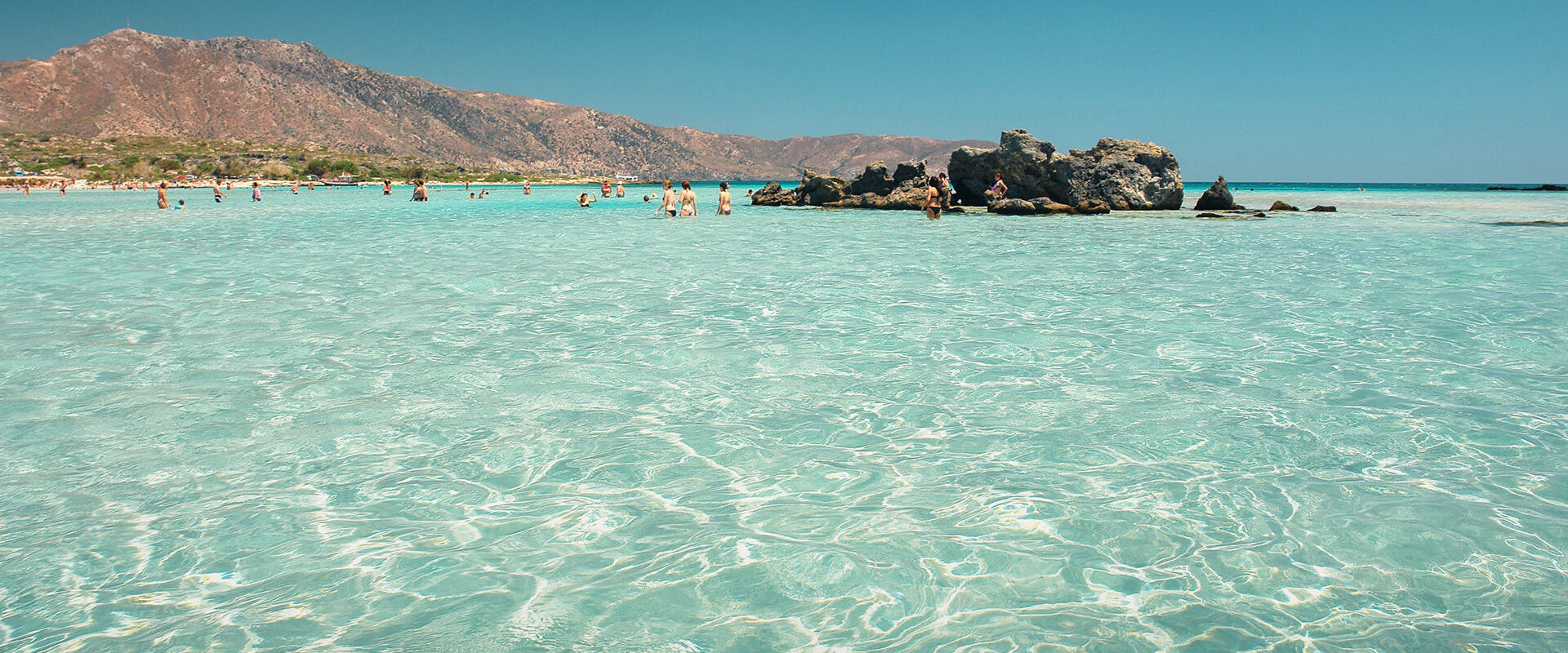 EXPERIENCE
The dreamscape of Crete's Elafonisi beach
An island-lagoon in southwestern Crete, Elafonisi wows its visitors with exotic blues, whites and pinks during a dreamy day out on the beach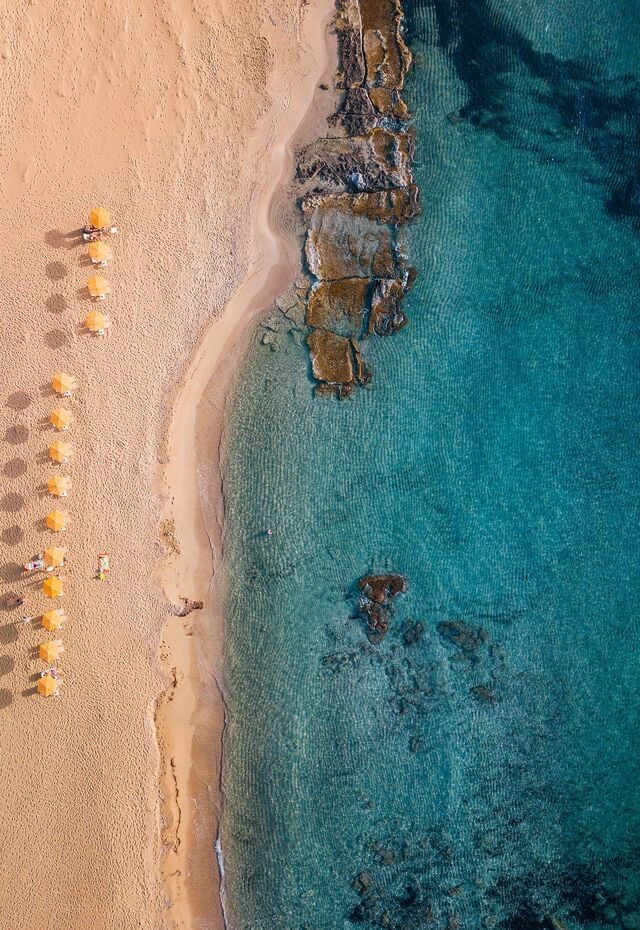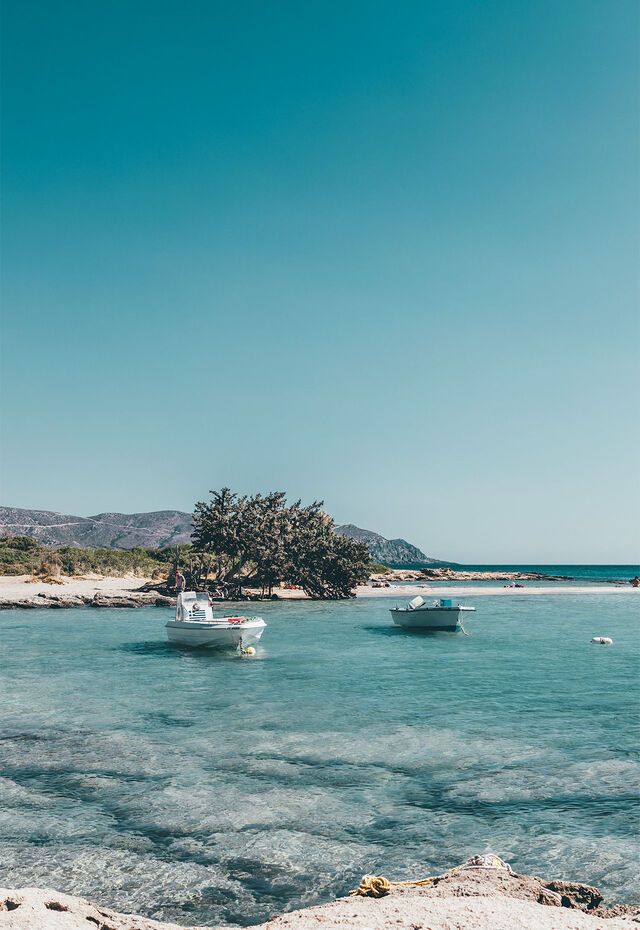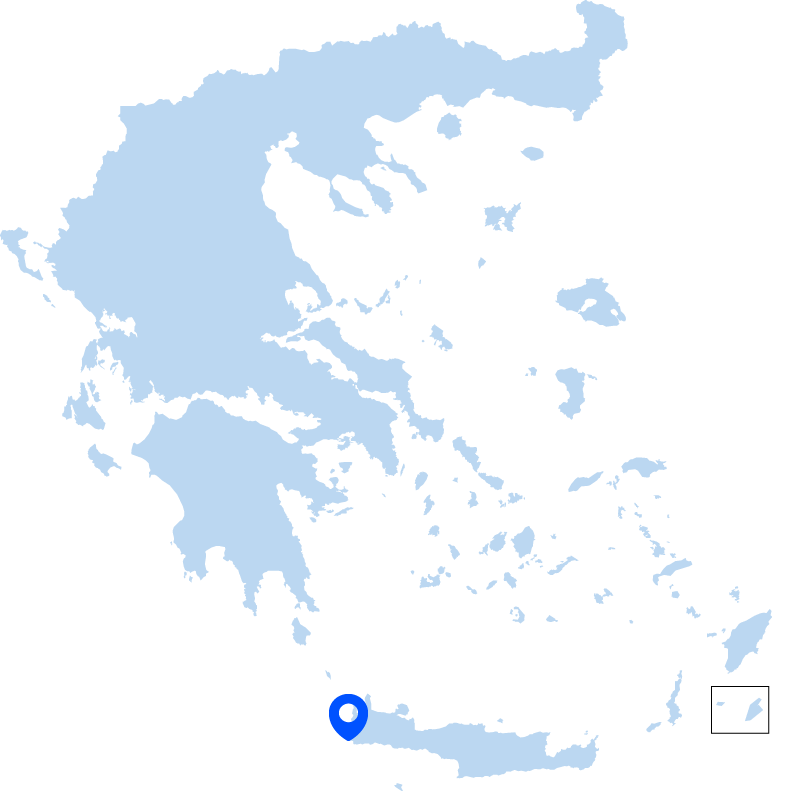 Duration
4 - 6 hrs
Season
May - October
OVERVIEW
When it comes to bucket-list beaches, Elafonisi makes quite a case for being right at the top. On some days it's connected to the coastline of southwestern Crete, and on others it's an island you can easily wade to through knee-deep water. One way or another, you'll find an exotic paradise of fine white sand and generous flecks of pink from crushed shells, shallow turquoise water and gorgeous little coves. People come from all over Crete to see what all the fuss is about.
Protected within the Natura 2000 environmental network, the island itself contains only sand dunes and more than 100 rare plants, including summer flowering sea daffodils that look like white cups.
While the organised mainland side of the beach can get busy during the peak season, you can easily find yourself a hidden bay to lie in or wallow in the shallows. The sand extends for some distance along the mainland coastline and Elafonisi itself is about a mile long, with the small church of Agia Irini and a lighthouse at its far end.
Your kids (and Instagram feed) won't stop thanking you. It's safe for swimming and snorkelling and has been awarded a Blue Flag for environmental cleanliness. Water sports are popular where the lagoon widens. But mostly this is about relaxing and enjoying a beautiful landscape.
GET PLANNING
From Chania
By car: 75km (1hr30mins.). The road is through the mountainous interior so many prefer to make the return journey during daylight.
By bus (KTEL): The bus schedule depends on the season, so check first.
By foot: The E4 European long-distance walking path passes through here, so how about following the 18km stretch from Paleochora (which is 71km from Chania) to Elafonisi.
From Heraklion to Chania
By car or bus (KTEL): 142km (2hrs10mins)
You'll enjoy the exotic scenery at any time of year, but swimming and sunbathing are best from May to October.
If you do visit in July-August, do so in the early morning or late afternoon when it's cooler and quieter.
May-June and September-October are the best and quietest months to visit.
By far the best experience is to arrive early (by 10:00) and make a day of it.
There are plenty of facilities at Elafonisi (canteen, umbrellas, sunbeds, and water supports such as windsurf, kitesurf, SUP) and a life guard during the swimming season.
Make sure you have everything you need for a day in the sun:
Plan your trip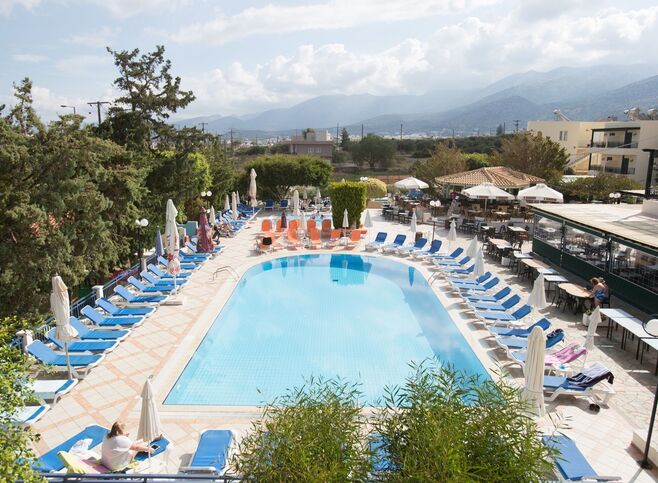 Accommodation
Crete
Anastasia Hotel is located north east of the island of Crete and situated in Stalis, a place for couples and families. 450m from the most...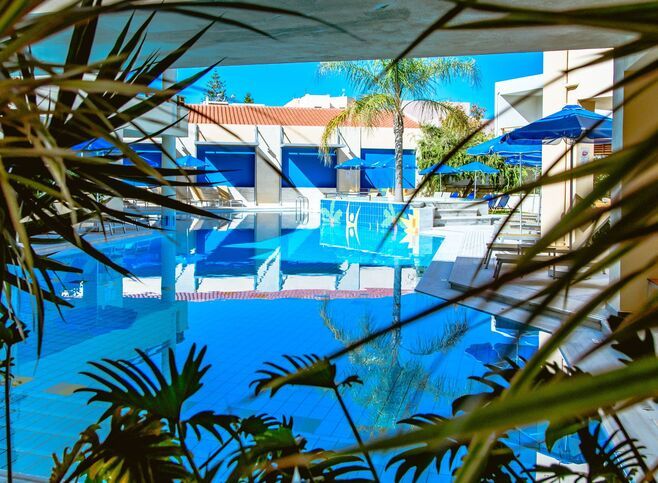 Accommodation
Crete
Nestled in Chrissi Akti in the northern west part of the island of Crete, Anais Collection Hotels & Suites scented by the freshness of the flowery...
TRAVEL RESPONSIBLY
Beaches are delicate ecosystems so please help keep them in the best possible condition and leave only your footprints.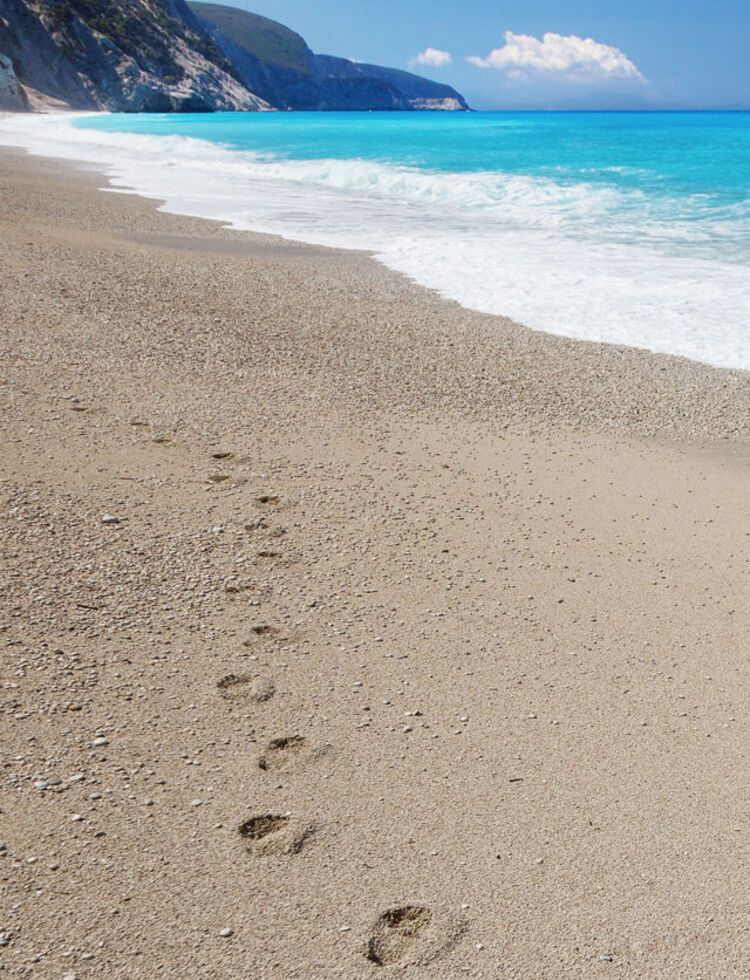 Use the bins provided or, if need be, take your rubbish with you.
Use a refillable water bottle to try to minimise your use of plastic.
Don't remove any shells, rocks, fossils or sand from the beach.
Respect the marine life and the plants and animals on shore.
Explore your surroundings but do so carefully and avoid disrupting the flora and fauna.
Making fires on beaches is strictly forbidden.