The legendary North Aegean island that's perfectly in tune with nature's melodies
Lesvos is the island that calls to you with the flourish of nature's melodies, embellished by the warmth of its people
It is a symphony in the Aegean, an island that offers so many variations of landscape, history, culture and humanity. And like a masterwork by any of the great composers, no matter how many times you go back to it, you'll always find something new to enthrall you. The more you explore, the more you'll discover.
Imagine the island of Lesvos as a piece of music, with different moods and movements: the calm and the crescendo, the reassuring and the high-tempo in one compelling composition.
Long ago a volcano, venting its Wagnerian fury on the island, forged a geography by turns both pastoral and stunning. It created one world of lush greens, a hiker's paradise, and an expanse of salt flats and wetlands to keep the bird watcher's captivated. And another world… a rousing landscape with caves and healing springs that the word 'rugged' scarcely does justice to.
And then there is the centrepiece: the Petrified Forest that is the legacy of an ancient lava flow twisting nature into scarcely credible guises of which Dali himself would have been proud.
Awe-inspiring monasteries, tiny chapels perched on clifftops, stately mansions, stone-clad homes of frugal elegance all vie with the natural wonders for your attention (like the different sections of an orchestra).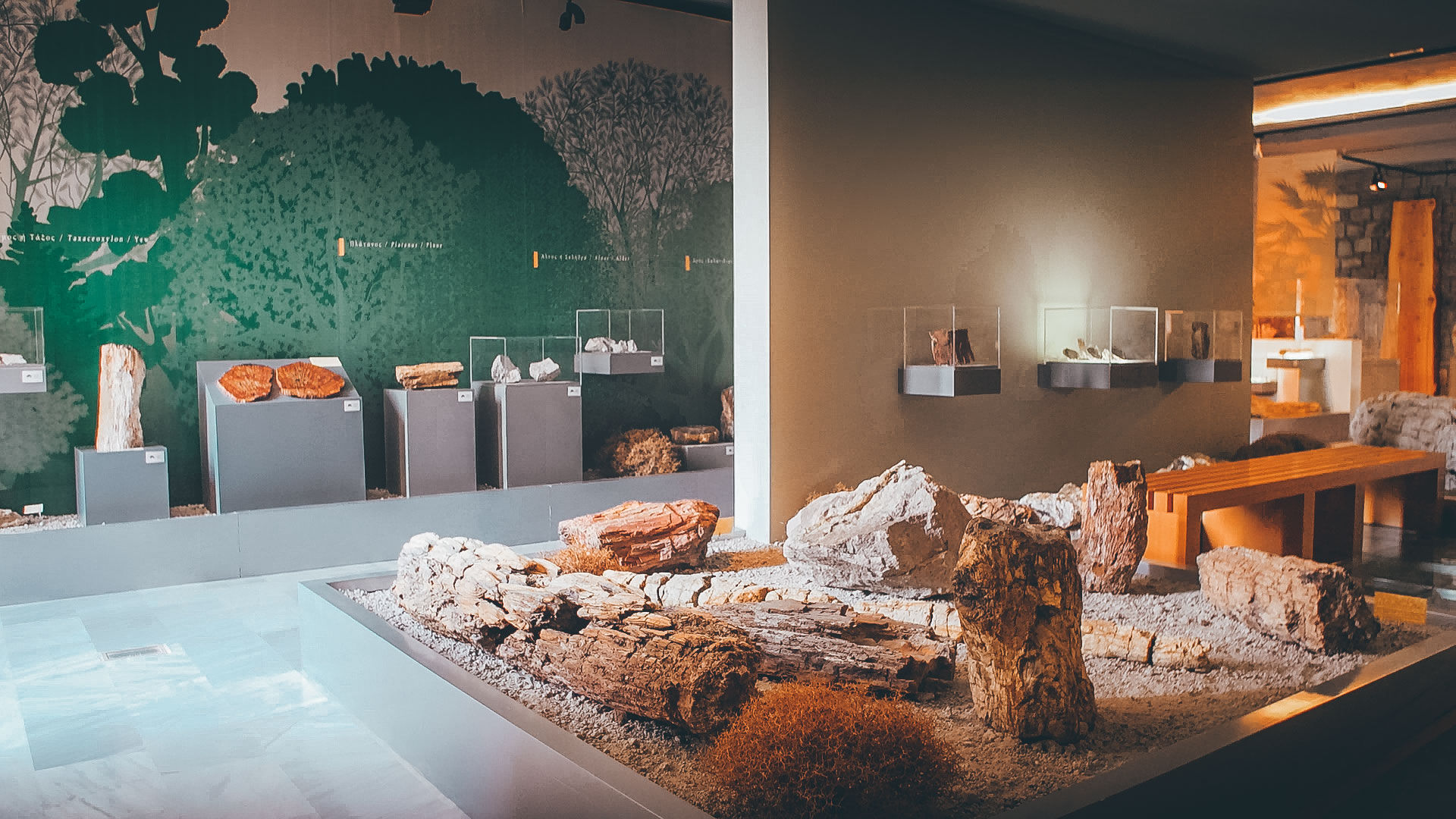 The imposing medieval fortress of Molyvos lends a bombastic strain, the breathtaking vistas of Geras Bay, an operatic sweep. The capital, Mytilene, with its warren of cobblestone lanes, marble staircases, lovingly tiled rooftops, grand neo-classical dwellings, ornate fountains and Ottoman baths resounds with the influences of East and West. And in the villages, there is an echo of pagan mystery in the infectious warmth of their time-honoured customs.
Sampling the ouzo tradition of Plomari
All that remains for you to do is to let the melodies of the island wash over you. Feel the friendship of the people, relax on the beaches, take a boat and uncover some new secrets. And when the day is done, enjoy a medley of flavours in a beachside restaurant. Lesvos invites you to add your own voice to the magnificent Aegean symphony.
Book your trip
All your holiday planning needs in one place, letting you book direct and benefit from official online rates
Group
7-8 hours
Free cancellation
15 and more days before departure – retention of deposit
Group
7-8 hours
Free cancellation
15 and more days before departure – retention of deposit
Group
6-7 hours
Free cancellation
15 and more days before departure – retention of deposit