Description
niche; [nis]
noun
1. A place or position suitable or appropriate for a person: "I found my niche"
2. An ornamental recess in a wall, usually semicircular in plan and arched, as for a statue or other decorative object.
3. A distinct segment of a market.
Welcome to Niche Hotel Athens!
The boutique 4 star hotel in the heart of Athens that redefines the meaning of the Athenian hospitality.
"Niche" means comfort, rejuvenation and security in accommodation.
An accommodation with background one of the biggest stations in Greek culture; Acropolis.
Within 3 minutes by foot, the Acropolis Museum is a must-see cultural destination.
Enjoy your luxurious stay in a room or suite, the design of which was made to harmonize the contemporary element with the Greek heritage. That's why recycling materials were mainly used in the reconstruction of the building. Like, for example, the characteristic, idiotypic pattern with marble rhombs that adorns the bathrooms and the old, marble staircase of the building. These are made from Dionysos collectible marbles.
Sleep on premium Coco-Mat mattresses made from natural raw materials. These high-quality bed systems will provide support to every part of your body after a day full of walking in Monastiraki and Plaka.
When you wake up, Greek breakfast will surprise you with its unique tastes!
Choose amongst 33 rooms & 4 suites and... have a niche stay!
Facilities
24-Hour Reception / Front Desk
Airport / Port Transfer Service
Baby Chairs at the Restaurant
Baby Sitting (on request)
Bar Restaurant
Bell-Boy Service
Concierge
Internet Corner
Laundry & Ironing Service
Lobby Lounge
Parking lot nearby with extra charge
Room Service
Safe Deposit Box
Satelite TV
Wi-Fi Internet Access
Book your stay with peace of mind

Curated list of top-rated hotels across Greece.

Direct booking benefits

By booking directly through the hotel's booking engine, you'll enjoy exclusive offers, better room selection and personalised service.

Effortless booking & cancellation

Easy for you to book your ideal hotel. Simplified cancellation process for a stress-free experience.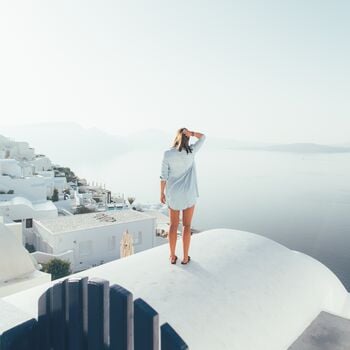 Black Friday is Back! Save -30%
An exclusive Black Friday Deal that saves you 30% off! Available only via our Official Website. Book this offer before its gone!
Offer valid until: 16 March 2024
Fine Dining at Stork Rooftop Bar Restaurant
Don't miss the change to dine at our Stork Rooftop Bar Restaurant during your stay at niche Hotel Athens. For all our guests who stay at least 2 nights or more, we offer a -10% discount on the dinner bill
Offer valid until: 31 March 2024