Description
Tradition and style in a luxurious hotel in Ioannina, Greece
Built on a land of 13.000 sq.m, in the heart of the town of Ioannina. The hotel "Grand Serai Congress & Spa" comes to offer a brand new perception of hospitality. This is a genuine palace, which combines the traditional style of Ioannina with elements of the Middle East. The incomparable luxury and the unique facilities guarantee a starling 5* stay. Grand Serai Congress & Spa, with attention to the details of the care and well-being of our guests, invites you all year round to come and satisfy your need to "escape" from the daily routine.
9 Multi-functional conference rooms all with modern décor, are available and provide state-of-the-art technological and audiovisual equipment combined with impeccable service. Whether for business luncheons, meetings, exhibitions, cocktails, wedding receptions or dinner parties, the success of your event is guaranteed.
A unique relaxation spot, the Grand Serai Wellness & Spa, offers moments of well being and revitalisation. The Spa is a major feature of the hotel and regarded as one of Ioannina's finest places in which to rejuvenate and relax. Children under 16 years old are not allowed to use the Spa facilities.
Smoking is allowed only in appointed areas in the Hotel.
Pets are not allowed in the Hotel.
Facilities
01. Luxury Spa with variety of face and body treatments - charge applies
02. 24-Hour Reception | Front Desk
03. Bilingual staff
04. Lobby Area
06. Car Rental | extra charge
07. Bar
08. Restaurant
09. Main Bar "Kourabas"
10. Main Restaurant "Jasmine"
11. Room Service | Limited Hours | Extra Charge
12. Massage | ala carte service charge
13. Hammam | ala carte service charge
14. Selection of local newspapers
15. Doctor on call | Extra charge
16. Laundry & Ironing Service | extra charge
17. Gym | extra charge (currently closed)
18. Fax & Photocopy Service | extra charge
19. Conference facilities from 10-1000 persons
20. Baby Chairs at the Restaurant
21. Baby Sitting (on request) | extra charge
22. Pets are not allowed in any area at the hotel
23. Seasonal Outdoor Pool (summer only)
24. Pool Towels
Book your stay with peace of mind

Curated list of top-rated hotels across Greece.

Direct booking benefits

By booking directly through the hotel's booking engine, you'll enjoy exclusive offers, better room selection and personalised service.

Effortless booking & cancellation

Easy for you to book your ideal hotel. Simplified cancellation process for a stress-free experience.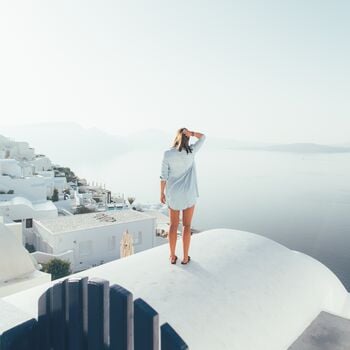 Early 2004 Travels
Travel in January and February and earn min 20% discount on selected dates!
Offer valid until: 29 February 2024
Room Only
BOOK Directly and take advantage of our Special ROOM ONLY Offer
Offer valid until: 19 December 2024
Christmas & New Year's Season
Experience a wonderful festive season! If you wish to book a table for the reveillon, call us at +30 2651090550
Offer valid until: 6 January 2024
Non Refundable Offer
Prepay & Save! Check out our non-refundable rates, prepay your stay at Grand Serai Congress & Spa and save up to 10% on our best available daily rate!
Offer valid until: 31 December 2024
Join Us & Benefit
Join our A Hotels Club and get 10% discount on selected dates and room types.
Offer valid until: 31 December 2024