EXPERIENCE
A tour of the wines and vineyards of Heraklion
A wine tour of Heraklion introduces you to some of the best wines of Crete and allows you to uncover many of the region's astonishing cultural highlights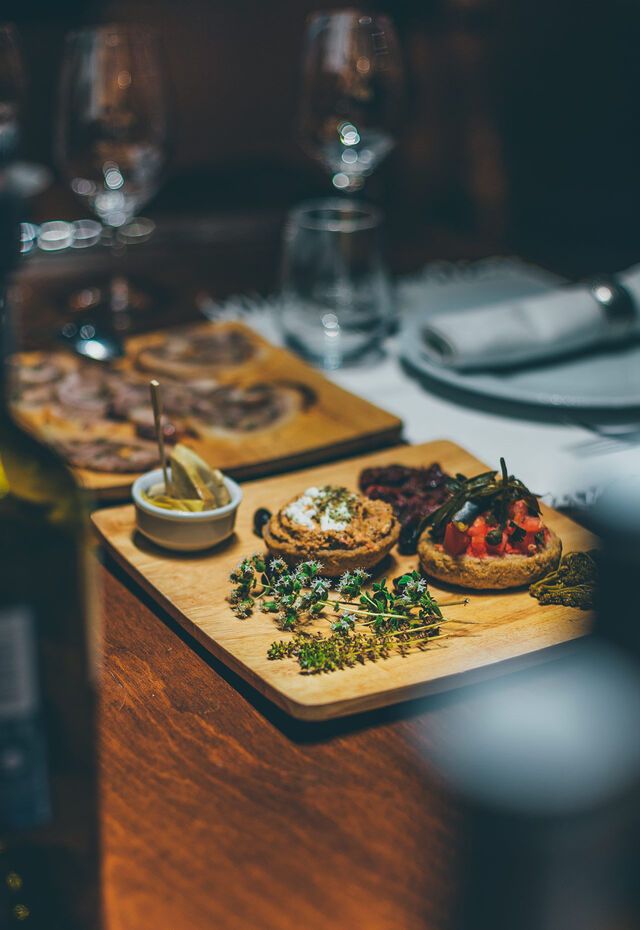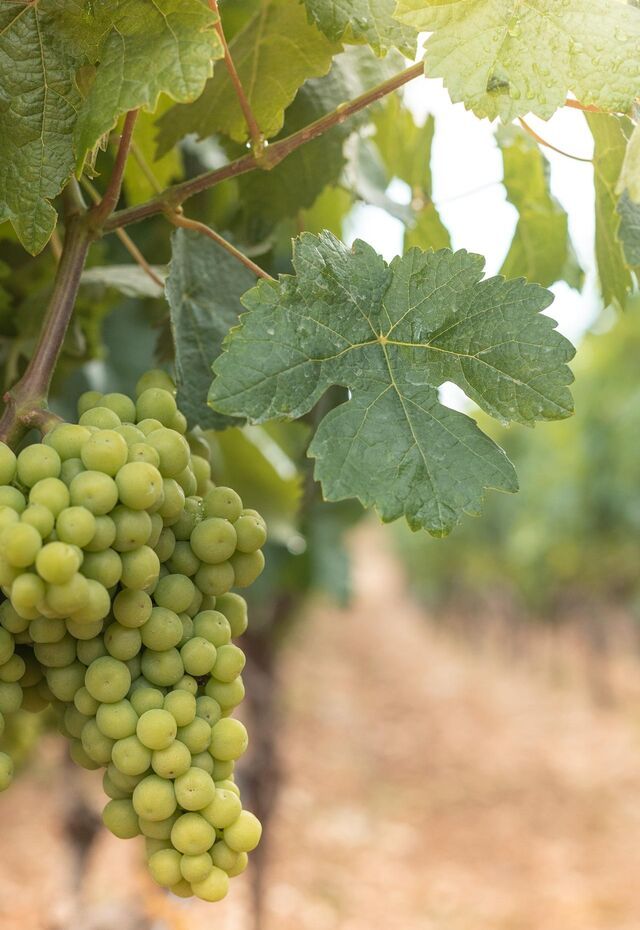 Duration
3 - 4 days
Season
All year around
OVERVIEW
A wine tour of Heraklion
It's hardly surprising that Heraklion is attracting ever-greater attention as a wine destination. More than two-thirds of Crete's vineyards are found here and the region accounts for some 80% of the island's wine production.
After all, the growing conditions – cool winters and long, dry summers accompanied by rich Mediterranean sunshine – would have been just as ideal when the first vines were cultivated here, an incredible 4,000 years ago.
Rolling down hillsides and meandering through valleys, today's vines are interwoven into the Heraklion landscape every bit as much as the region's history, food and traditions.
There are four Protected Designation of Origin areas in Heraklion that can be split into two wine routes: Archanes (reds) and Peza (whites and reds) on the road south-east beyond Knossos; Dafnes (reds) on the road southwest towards Phaistos; and Malvasia Handakas – Candia (whites) found along both routes.
Walking amongst the vines, wine-tasting, meeting producers and, of course, bringing home a bottle or two… you've got it all to look forward to. And don't forget to pop into the abandoned village of Vathypetro (near Peza), in which there is a Minoan Megaron with what is believed to be one of the oldest wine presses in the world.
DON'T MISS
Cultural highlights on your wine tour of Heraklion
Where there's wine, there's culture… and vice versa, so make sure you explore other highlights of Heraklion on your wine tour.
Koules Fortress and Venetian Walls
Once protecting Heraklion's harbour, Koules is one of Crete's most impressive Venetian fortifications. Dating from the 13th century, it was used as everything from a storehouse and officers' quarters to a prison by the Ottomans. It is a classic example of Venetian architecture, with vaulted ceilings and thick walls that acted as a breakwater within the harbour.
The Morosini Fountain
There's a double pleasure in heading to Lions' Square – or Leondaria, as it's colloquially known – to see the four water-spouting lions built by the Venetians in 1628. As well as once serving as a principal water source for the city's residents, the detail of the stone carving is sublime, with figurines from Greek mythology, nymphs, sea monsters and dolphins. But so too is this square, right in the heart of the Old Town, a wonderful place to grab a coffee and just take in Heraklion's special atmosphere.
The Archaeological Museum of Heraklion
Visiting the city's world famous Archaeological Museum takes you on a journey through 5,500 years of history. Recently renovated, it has gathered exhibits from all over Crete, most notably from Knossos and other Minoan palaces. Amongst the treasures are the Bull Leaper's fresco and Figurines of the Snake Goddess, found at Knossos, and the Phaistos Disc.
Knossos Palace
You can't be on holiday in Heraklion and not visit Knossos Palace. This was the largest palace of the oldest civilisation in Europe. Enough said! Indeed, the first palace on this site dated from around 1700 BC, eventually replaced by the current structure whose elaborate design reflected the great Minoan civilisation at the height of its power.
GET PLANNING
What wineries can you visit in Heraklion?
There are plenty of vineyards you can visit in Heraklion, so make sure you plan in advance. Some of the best wineries in Crete (along with distances by car from Heraklion Airport) are:
When is the best time of year to visit a Heraklion winery?
Many of the wineries are open to visitors all year round (some upon request).
If you can, visit in April-May when the vines come to life and the weather is often ideal for walking and picnics. Or from mid-August to September during the harvest period.
Autumn
Spring
Summer
Winter
How long does a wine tour of Heraklion take?
To visit all the wineries mentioned (and the cultural bonuses) takes 3-4 days
The experience at each winery, including wine tasting and touring the vineyard and cellar, will take 2-3 hours. It's worth contacting each winery before visiting.