Hiking the Vikos Gorge in Zagori is a once-in-a-lifetime experience that deserves to be on every bucket list of holidays in the Epirus region of Greece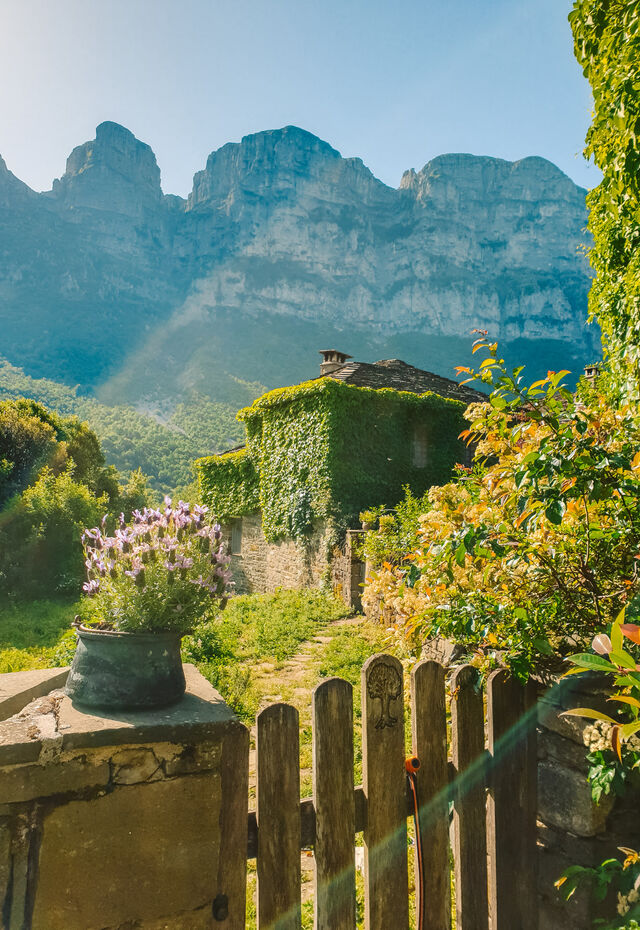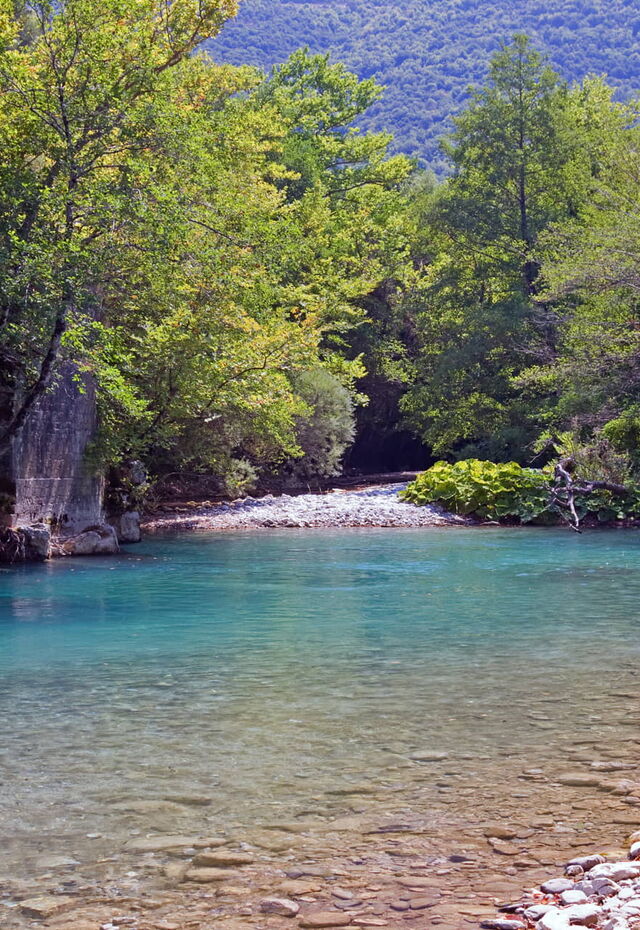 Duration
6-8 hours
Season
April to November
OVERVIEW
Hiking the Vikos Gorge in Epirus
The Zagori villages in the Epirus region of Greece are a year-round treat, oozing authenticity through their stone houses, abundant nature and hearty cuisine. But if there's one experience that deserves to catapult them onto the world stage it is hiking the extraordinary Vikos Gorge.
Running alongside the Voidomatis River, the gorge is 12.5km long and located in the heart of the Vikos-Aoos National Park (part of the UNESCO Global Geoparks network). It's one of the most important ecosystems in Greece, with nature that changes with the seasons, and is rich in rare flora and fauna. An incredible 186 bird species and over 1,800 types of plant have been recorded in the area.
If that isn't enough, consider that its gigantic limestone walls tower to 1,700m in height (it's included in the Guinness World Records as the deepest gorge on earth relative to its width) and that it is surrounded by an extensive carpet of greenery. Unforgettable!
The classic route goes from the village of Monodendri (from Oxya, a popular viewpoint) to the village of Vikos but there are other routes. From Megalo Papingo, there's a trail to either Monodendri or Kapesovo, and from Vikos you can end your hike in Kapesovo or Kipi. Or you can walk any of the routes in the opposite direction.
Whichever hiking trail you choose through the Vikos Gorge, you'll be mesmerised. There are parts where the foliage is so dense that hardly any light comes through. And when there are clearings, you can look forward to views of the imposing Astrakas Towers and other peaks of the Tymfi Mountains, accompanied by birdsong and colourful butterflies and the aromas of wild herbs and flowers. There are rest areas along the length of the route, so take your time.
A landmark on every hike is the Klima Springs, where you can rest and replenish your water bottle with some of the freshest spring water you'll taste. Your Instagram feed will thank you, especially as Klima is at the intersection with the Megas Lakkos Gorge (the highest and narrowest section of the gorge is in the foreground) as well as at the Voidomatis Springs (the only section with water in the summer and winter months).
Hiking the Vikos Gorge is without a doubt one of the most special things to do in Zagori. So choose an experienced guide and walk the walk!