EXPERIENCE
A double dose of heaven at Simos Beach on Elafonisos
Stretching either side of a peninsula on Elafonisos, a tiny island off the southern coast of the Peloponnese, Simos is not just one but two exotic beaches.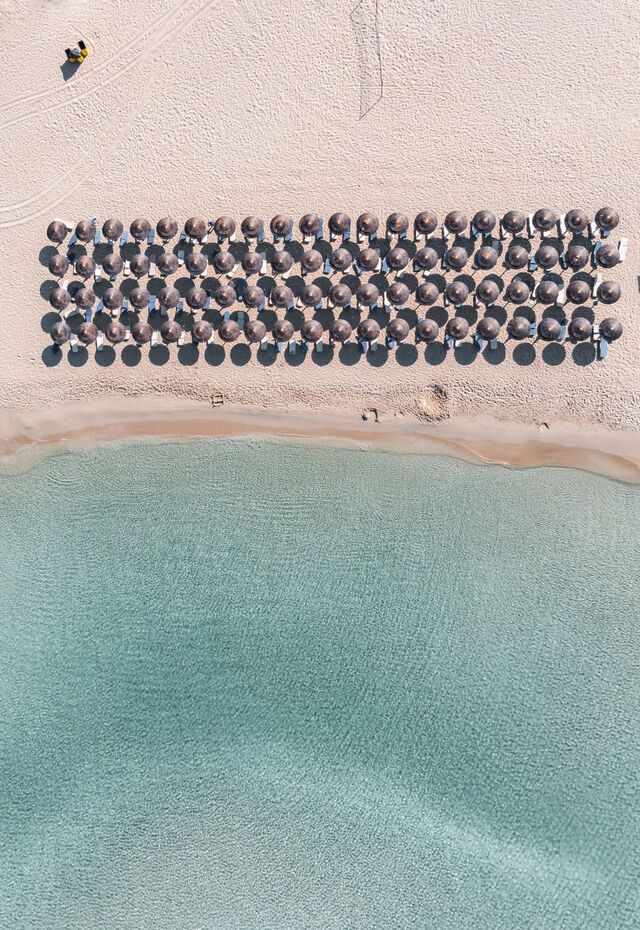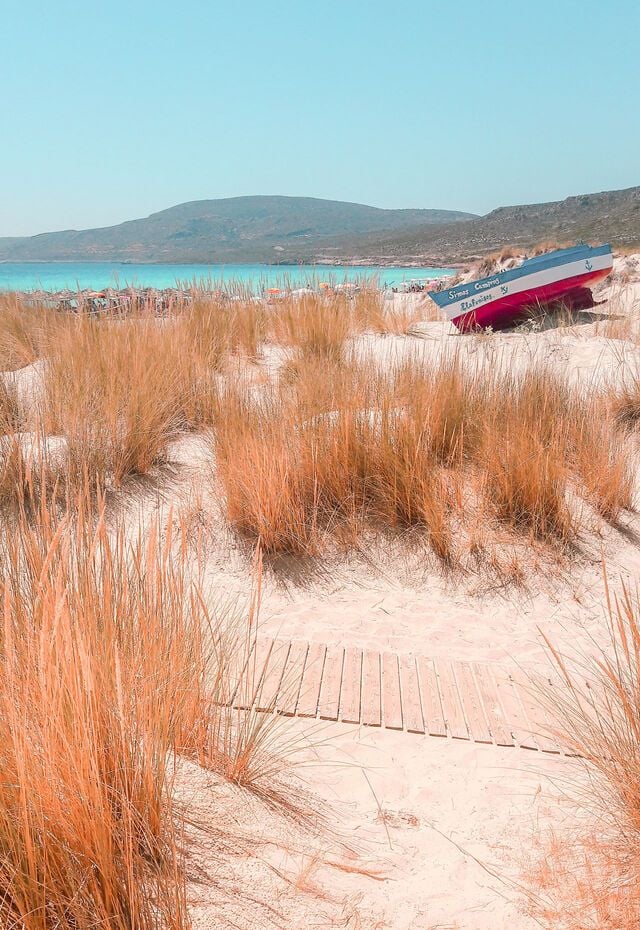 Duration
4 - 6 hrs
Season
May - October
OVERVIEW
When you've got not one but two stretches of paradise to choose from, you know you've found a bucket list beach. Simos, on the little island of Elafonisos, just off the southern tip of the Peloponnese, is just that: a twin set of sandy beaches that join at a narrow peninsula and whose reputation for exotic beauty does nothing to lessen the wow-factor of first laying eyes on them.

Talk about being spoilt for choice? On the one side is Megalos (Big) Simos - or Sarakiniko – a 1km stretch of fine sand, and to the other Mikros (Small) Simos – where small might just mean even more beautiful. Behind each of them stretch sand dunes that rise to 10m in height and back onto a forest of cedar trees that frames all those watercolours of blues, beige and green.

Apparently, Simos got its name from a sponge diver from the island of Kalymnos, and Sarakiniko from the Saracen pirates who used the bay as a shelter during less tranquil times. But don't let such trivia distract you. Spending a day here is about thinking of nothing else but lazing on the white sand (flecked with the pink of crushed shells) and swimming in the gloriously coloured sea, with views towards the island of Kythira, just opposite.

You'll find all the facilities to spend the whole day here. And at night, there's the added spectacle of the moon reflecting off the water and the white sand.
GET PLANNING
From Athens to Pounta port (on the mainland)
By car: 324km (4hr22min)
By bus: From Athens' Kifisos Station to Neapoli and from there to Pounta (15min).
From Pounta port to Elafonisos
Ferry boat or water taxi: Regular service (8min)

You'll enjoy the scenery of Simos Beach at any time of year, but swimming and sunbathing are best from May to October.
If you do visit in July-August, do so in the early morning or late afternoon when it's cooler and quieter.
May-June and September-October are the best and quietest months to visit.
During summer months, there are plenty of facilities (umbrellas, sunbeds, canteen, nearby tavernas etc).
When the weather is windy, Simos is ideal for windsurfing.
Make sure you have everything you need for a day in the sun:
TRAVEL RESPONSIBLY
Beaches are delicate ecosystems so please help keep them in the best possible condition and leave only your footprints.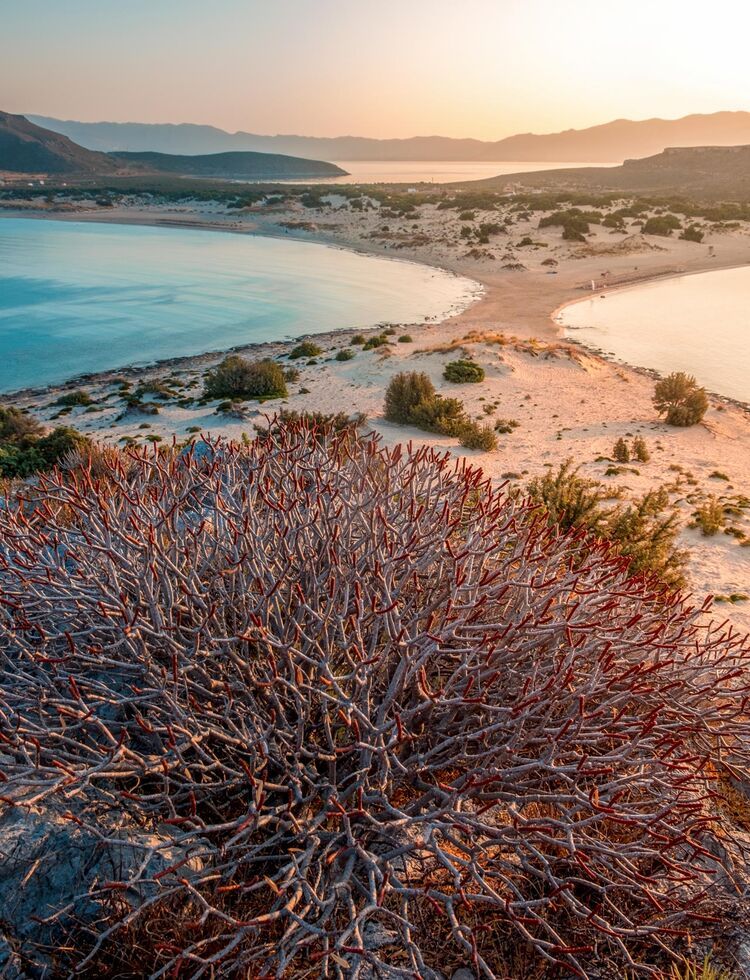 Use the bins provided or, if need be, take your rubbish with you.
Use a refillable water bottle to try to minimise your use of plastic.
Don't remove any shells, rocks, fossils or sand from the beach.
Respect the marine life and the plants and animals on shore.
Explore your surroundings but do so carefully and avoid disrupting the flora and fauna.
Making fires on beaches is strictly forbidden.