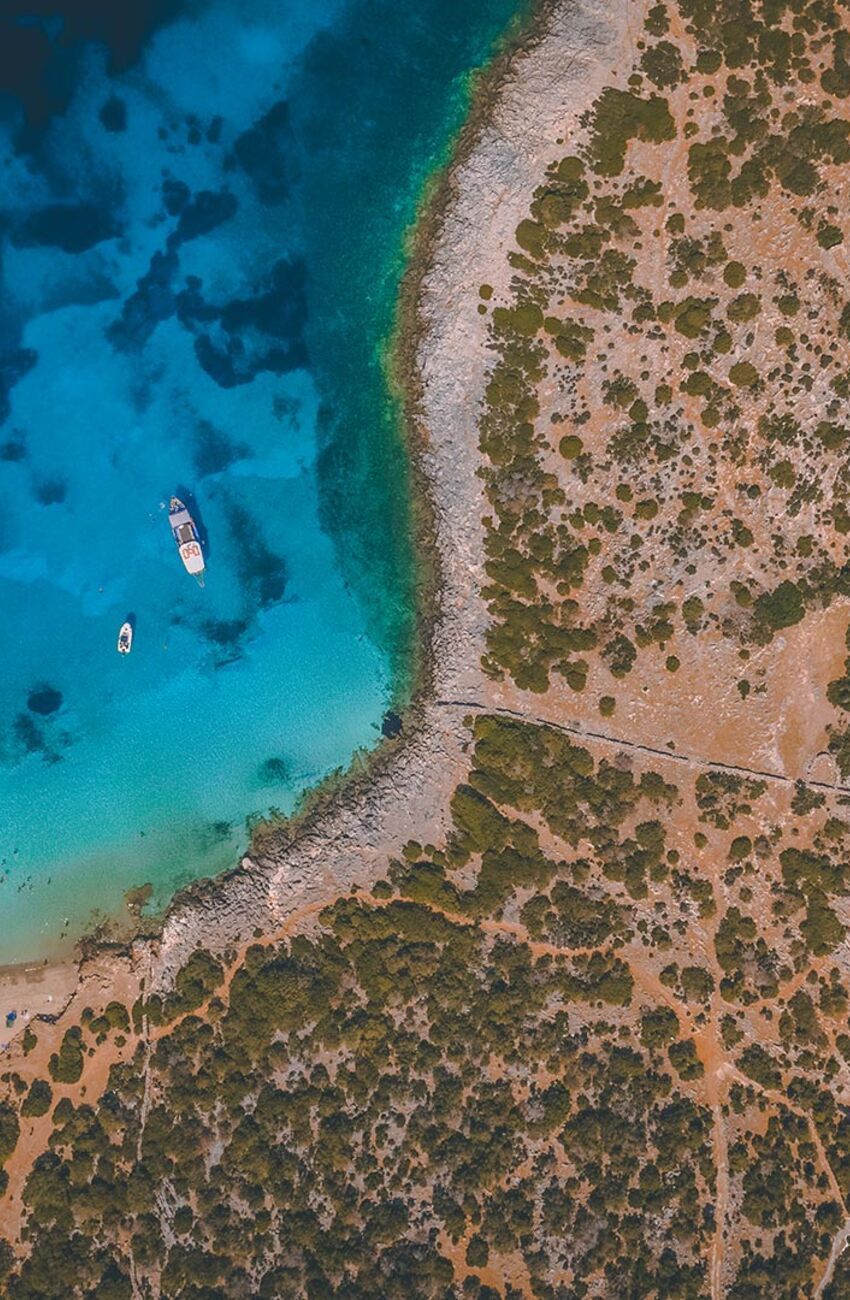 EXPERIENCE
A boat trip to tiny Samiopoula
Just off the south coast of Samos, the islet of Samiopoula offers authenticity and escape in big measure.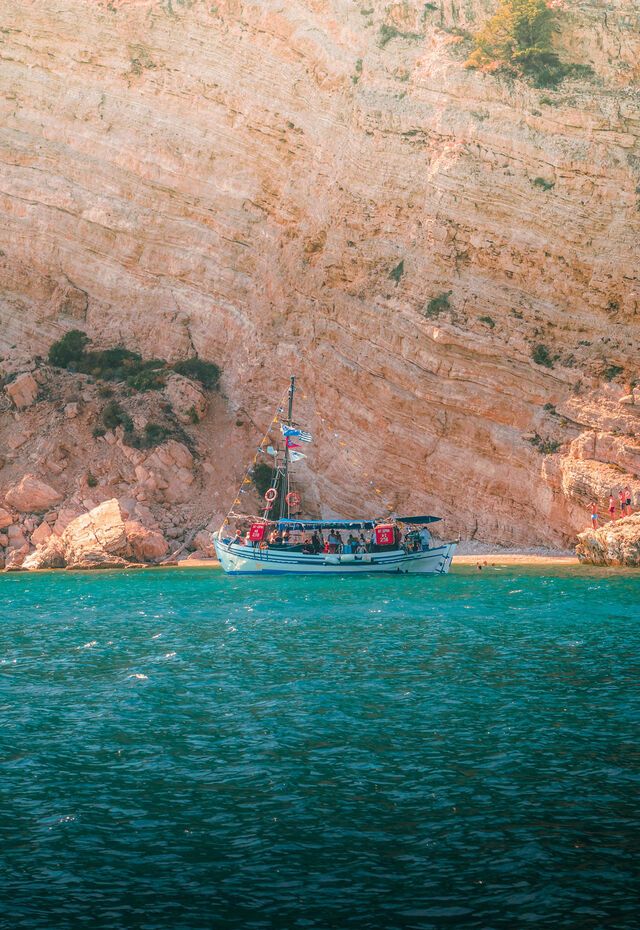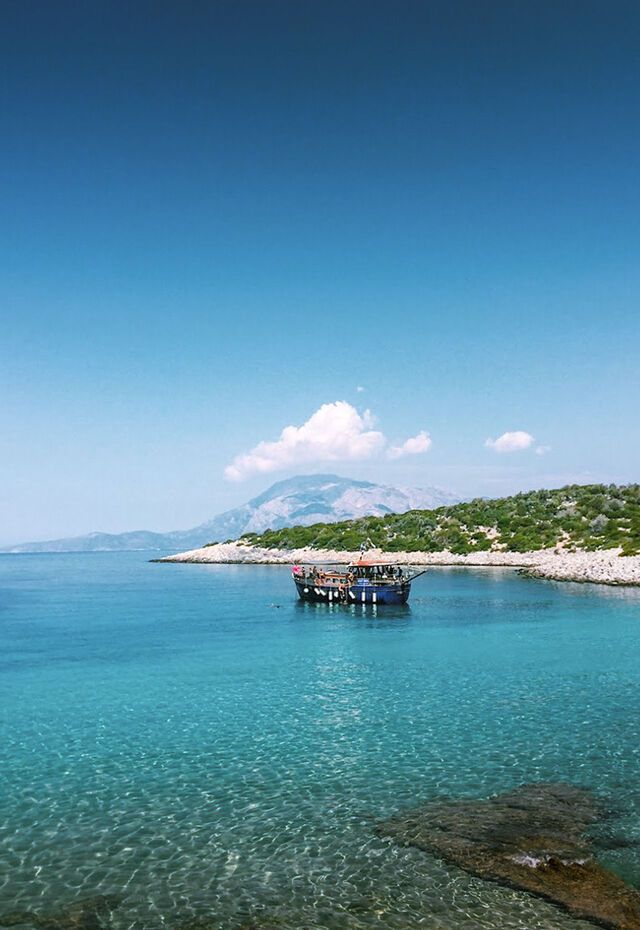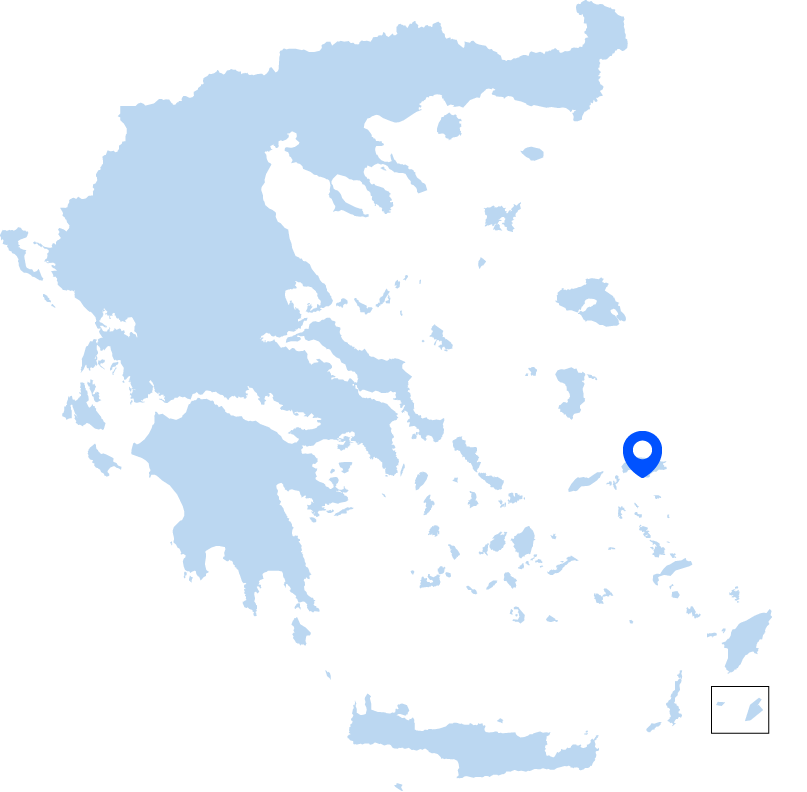 Duration
4-8 hrs
Season
May - October
OVERVIEW
As its name suggests, Samiopoula (little Samos) does things in miniature. Prepare yourself for a couple of tiny beaches and churches, a smattering of goats… and a giant-sized feeling of escape.

Less than a nautical mile off the south coast of Samos, Samiopoula can be easily reached on a traditional wooden kaiki. It's a short crossing but long enough to be regaled by the captain's stories. If you're lucky, he might even cook up a quick snack.

The main beach, Psalida, is a sheltered bay of 50m of fine white sand and tranquil sea, with a small number of umbrellas and virtually nothing else.

From here you can climb a small hill and explore an island of just 2.15km by 700m, mostly covered in shrubs. You'll find a few buildings, among them the chapels of Agia Pelagia and the Ascension of Christ, and another, even smaller beach in the small, protected bay of Katsakas, where sailing boats often anchor.

There's also a wonderful view of Samos from where the boat drops you off. Mostly, though, a day trip here is about shutting your eyes and enjoying the rare feeling of escape.

Book your trip
All your holiday planning needs in one place, letting you book direct and benefit from official online rates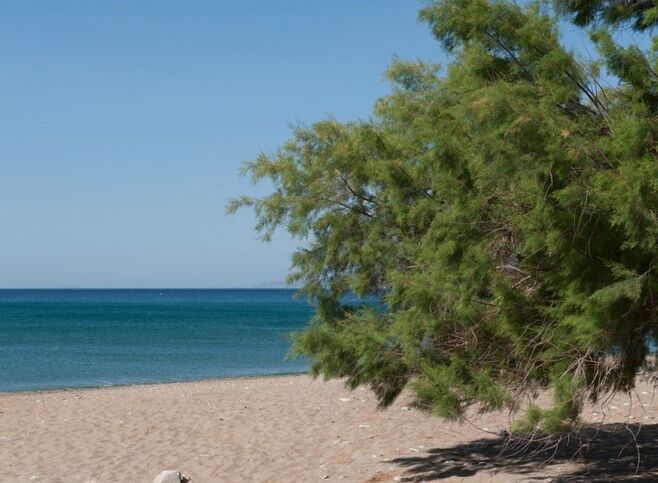 Accommodation
Samos
  Beachside Affordable Hotel in Samos Kampos Marathokampos Set ...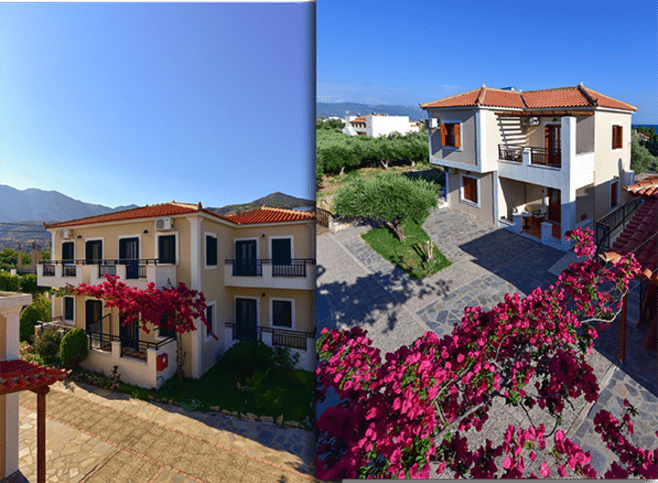 Offer
Accommodation
Samos
The So Nice Hotel is located in Kampos Marathokampos, one of the most popular areas of Samos island, both for its tourism and its beauty....
Boats leave from Pythagorio & Marathokampos in the morning and return to Samos at around 16:00.
From Vathi to Pythagorio
From Vathi to Marathokampos
Boat trips run from May to October.
All boat trips may be affected by weather conditions.
Ideally, visit in May-June or September-October as Samiopoula's small size means it can get busy during peak summer.
If you've hired a boat and skipper, you can set your own schedule.
The crossing is 30mins from Pythagorio and 1hr from Marathokampos.
The full day experience is 7-8hrs.
Scheduled boat trips are around €40-45 per person, including drinks and a light lunch.
Some boat trips include Samiopoula amongst other destinations, in which case your stay will be shorter (around 1hr30mins).
As sunbeds on Samiopoula are limited, bring shade if you can and food and drinks if your boat trip doesn't include them.
Make sure you're fully equipped for a day in the sun:
TRAVEL RESPONSIBLY
Greece's uninhabited islands are delicate ecosystems so please help keep them in the best possible condition and leave only your footprints.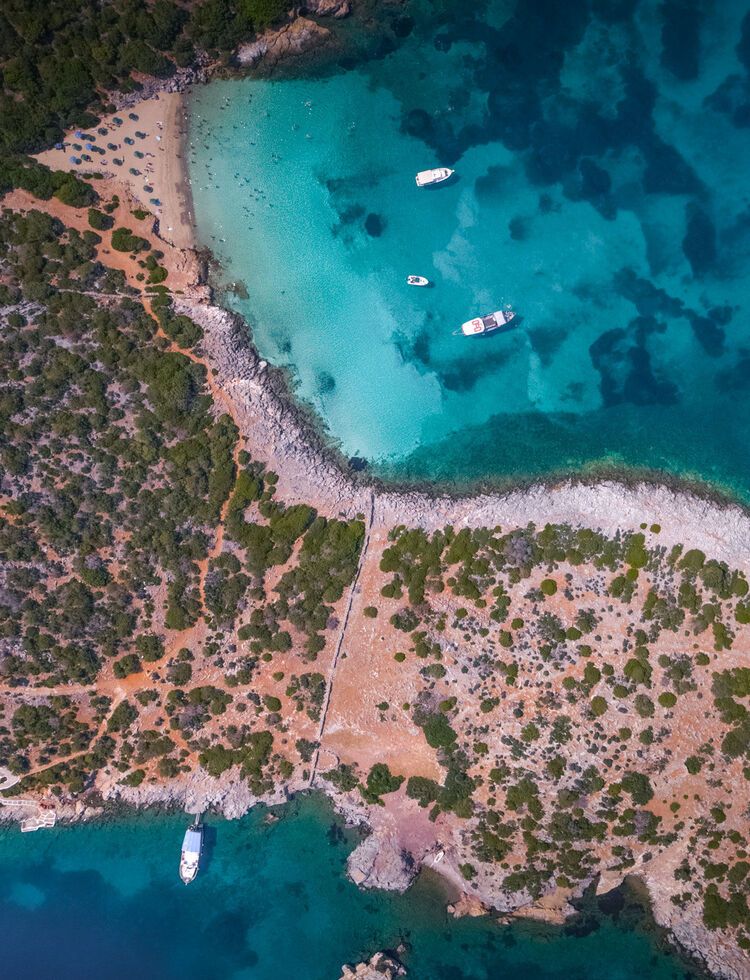 Use the bins provided or, if need be, take your rubbish with you.
Don't remove any shells, rocks, fossils or sand from the beach.
Respect the marine life and the plants and animals on shore.
Use a refillable water bottle to try to minimise your use of plastic.
Explore your surroundings but please keep to designated paths for your own safety and to avoid disrupting the flora and fauna.
Making fires on beaches is strictly forbidden.