Provided by: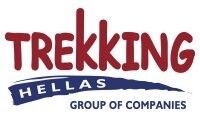 Ancient Footpath Delphi Hiking is a historic and inspiring hike that combines beautiful nature with the mystery of ancient temples!
At a Glance
A historic and inspiring hike, part of the E4 European trail! It makes its way down the slopes of Mt Parnassos leading to the village of Delphi. It is the ancient footpath that God Pan's worshipers took from the ancient temples of Delphi to the Corycean Grotto to celebrate holy rites. Our hike starts on the Livadi plateau at an altitude of 1200 m. Following the ancient path through lush forests, we descend to the Delphi sanctuary! A magical spot overlooking the olive trees valley and the Corinthian Gulf with the imposing mountains of the Peloponnese as a backdrop. Once our hike ends we will savor a Traditional picnic with local products.
Highlights
Following the ancient Greeks steps and part of the E4 European path.
A unique view on Delphi Ancient sanctuary, the Olive Grove, the Corinthian Gulf.
only 700 m from an alpine landscape to a Mediterranean landscape.
Traditional Greek picnic with local products.
What's Included
English speaking Trekking Hellas Guide
Transfer from the café of the Archaeological museum of Delphi to Livadi plateau
Greek traditional picnic lunch
Taxes
Please note: this is a hiking tour and no visit or guiding to the Archaeological Site is included.
Additional Information
You should bring with you:
Small backpack
Comfortable clothes (preferably quick-drying material: cotton or polycotton not denim)
Obligatory light hiking shoes or hiking boots
Hat or beanie, sunglasses, sunblock
Waterproof jacket/membrane (for the rainy days)
Your own personal water bottle. As part of our environmental policy and actions, we are committed to eliminating the use of plastic water bottles.