Description
Have you ever imagine a place with dense forest, unblemished beaches and spectacular coastlines? Lefkada is that place! Here, you can enjoy the playful colours of the mainland and the same time the clear crystalline waters of the Ionian Sea. In a village of Lefkada, which is named Nikiana, is found the Hotel Vegina Star.
This small Hotel, with only 25 rooms, promises carefree, peaceful and relaxing holidays. The beautiful courtyard, the modern pool and the elegant rooms with stylish furniture make your stay a dream. Moreover, the homemade breakfast, with the traditional flavours, is a touch of pure pleasure.

Facilities
24-Hour Reception / Front Desk
Airport / Port Transfer Service
Bar
Beauty Treatment (on request)
Car & Motorbike Rental
Daily Maid Service
Doctor (upon request)
Express check-in/check-out
Fax & Photocopy Service
Lobby Lounge
Massage (upon request)
Mini Market
Parking Area
Pool Bar
Pool Snack Bar
Pool Sunbeds & Umbrellas
Restaurant
Room Service
Safe Deposit Box
Snack Bar
Swimming pool
Table Tennis
Wi-Fi Internet Access
Book your stay with peace of mind

Curated list of top-rated hotels across Greece.

Direct booking benefits

By booking directly through the hotel's booking engine, you'll enjoy exclusive offers, better room selection and personalised service.

Effortless booking & cancellation

Easy for you to book your ideal hotel. Simplified cancellation process for a stress-free experience.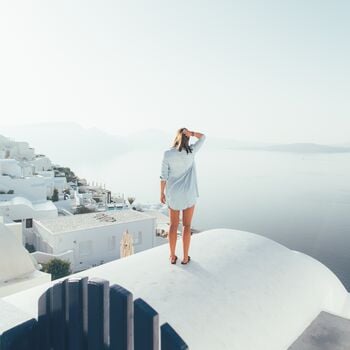 BLACK FRIDAY
bLACK FRIDAY OFFER
Offer valid until: 10 October 2024
ΣΩΜΑΤΑ ΑΣΦΑΛΕΙΑΣ
Επιπλέον έκπτωση για όλα τα Σώματα Ασφαλείας (Στρατό-Αστυνομία-Λιμενικό-Πυροσβεστική) χρησιμοποιώντας τον εκπτωτικό κωδικό ΣΑ. Απαραίτητη η επίδειξη της ταυτότητας του εκάστοτε Σώματος.
Offer valid until: 10 October 2024
ΦΟΙΤΗΤΙΚΗ ΠΡΟΣΦΟΡΑ
Επιπλέον έκπτωση για όλους τους φοιτητές χρησιμοποιώντας τον εκπτωτικό κωδικό ΦΤ. Απαραίτητη η επίδειξη του φοιτητικού πάσου.
Offer valid until: 10 October 2024