Description
Patmos Aktis Suites and Spa Hotel is a 5-star luxury hotel located only a few steps from the sea, on the most beautiful beach of Patmos island, Grikos. It is considered possibly as the best situated hotel in Patmos. Its guests can enjoy its luxurious contemporary setting and relax in a peaceful and romantic atmosphere.
Patmos Aktis is a stylish hotel offering lavish suites, exclusive spa facilities as well as a spectacular restaurant and bar in a unique seafront setting. In this scenery, professional event planners tender absolutely tailor-made services for a special day of your life and render these moments an unforgettable experience! Our vision is to make your wishes come true.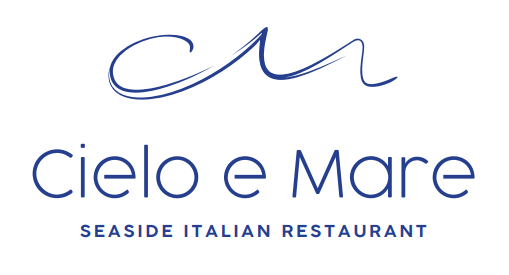 Showcasing exquisite cuisine in a waterfront setting, the Italian gourmet restaurant "Cielo e mare" offers a truly exceptional gastronomic experience where guests enjoy delightful moments of attentive and discreet service.
The contemporary style restaurant creates impeccable courses served in an elegant open-air setting, overlooking the sunset in a pristine location of Grikos bay. The chef Nicos Constantinou prepares its dazzling signature dishes with traditional techniques, creating an innovative blend of Italian flavors with Mediterranean influences.
All the raw ingredients used by the Chef, are sourced locally, originating from the Dodecanese islands or paired with fresh local seasonal products. The bar serves a selective variety of local and international wine labels.
Guests may savor a joyous meal experience indoors or under the canopy of stars at the outdoor terrace, with a spectacular backdrop of natural vistas.
Looking towards the magnificent bay view "Cielo" bar combines minimal design with a laid-back verdant atmosphere. The venue is the perfect spot to savor a leisurely snack or a delicious plate along with a creative cold beverage.
From the comfort of your cozy sun lounger, sofa, or table, the stylish "Cielo" bar invites guests to enjoy blissful moments indoors or in an outdoor seafront setting immersed in greenery. They can taste refreshing drinks and light cocktails during the day and delightful signature alcohol drinks during the warm summer nights. In addition, guests can order from a selection of delicious Mediterranean dishes inspired by genuine Greek flavors.
The wine list boasts a fine list of Greek and international wine labels. Relish in the exciting experience of sampling a great choice of premium liquors, beers, innovative cocktails, and delectable aperitifs without ever having to leave the beach.
ANASA Wellness & Spa, the only 5-star wellness centre in Patmos, offers a bespoke approach to wellbeing. Designed with the utmost care, offers its guests an exceptional range of body and mind care treatments to re-energize and promote healthy living.
In this intimate healing space located on the lower level of the hotel, guests can relax, recharge and rejuvenate their bodies, minds and spirits through the unique treatments and therapies based on the raw remedial power of Nature. ANASA Wellness & Spa is proud to offer treatments by the award-winning brand Ιla; this exclusive British brand has developed a 'beyond organic' philosophy in its treatments; guests can enjoy Ιla's holistic products which are based on sustainably sourced ingredients and rely on the natural gifts of earth's own pharmacy – the essential substances that work on our bodies' inner and outer levels.
Facilities
ANASA Wellness & Spa
Babysitting (upon request)
Boat ticket reservations (30% discount with Dodekanisos Seaways)
Chauffeur
Children's menu option
Children's pool
Cielo
Cielo e Mare
Concierge
Conferences & Weddings
Doctor on call
Free luggage storage
Free wireless internet in public areas
Gas refuelling for private boats (upon request)
Housekeeping service twice a day
Indoor pool
Laundry service and Ironing service (with extra charge)
Lifeguard
Newspapers of your preference (upon request)
Outdoor pool (fresh water)
Pier in front of the hotel
Playground
Private dinghy available at the hotels' premises
Private security service
Public areas accessible to people with special needs
Rent a car/moto/bike
Reservations for sunbeds
Special needs friendly rooms (three)
Table reservations in restaurants and bars
Transfer from and to the hotel (upon request)
Weather update
Book your stay with peace of mind

Curated list of top-rated hotels across Greece.

Direct booking benefits

By booking directly through the hotel's booking engine, you'll enjoy exclusive offers, better room selection and personalised service.

Effortless booking & cancellation

Easy for you to book your ideal hotel. Simplified cancellation process for a stress-free experience.
Spring Offer
Take advantage of this special offer and immerse yourself in the natural beauty and serenity of Patmos this spring.
Offer valid until: 9 June 2023