Description
Mirthea Suites is a newly built residential complex with 4 luxury suites, an outdoor pool for total relaxation amidst nature and modern barbeque facilities for fun and adventurous entertaining. Its location at the northernmost point of Myrthios village ensures the most captivating panoramic views to the sea and the mountainous surroundings of the area. Its state-of-the-art equipment and contemporary facilities, combined with fine aesthetics and eye-catching architecture, Mirthea Suites invite you to experience the definition of ultimate comfort and luxury. Your holiday takes on dreamlike dimensions, from the highly enjoyable sleep on COCO-MAT mattresses and pillows made of natural materials to the relaxing comforts of the hot tub in one of our four unique suites. As a guest of Mirthea Suites you can enjoy special experiences and activities that will upgrade your stay in southern Crete.
Facilities
Airport / Port Transfer Service
Car Rental
Doctor (upon request)
Electronic Locks
High-speed Internet Access
Laundry & Ironing Service
Massage
Modern Furnishing
Pets are not allowed
Pool Towels
Razor Plug adaptor
Safe Deposit Box
Satellite TV
Soundproof Windows
Swimming Pool (Fresh Water)
Welcome Basket
Wi-Fi Internet Access
Book your stay with peace of mind

Curated list of top-rated hotels across Greece.

Direct booking benefits

By booking directly through the hotel's booking engine, you'll enjoy exclusive offers, better room selection and personalised service.

Effortless booking & cancellation

Easy for you to book your ideal hotel. Simplified cancellation process for a stress-free experience.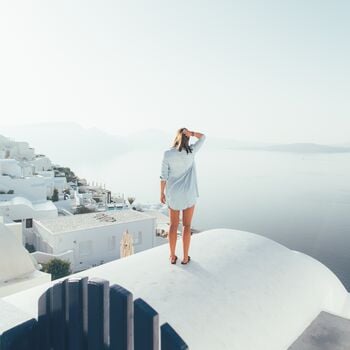 Loyalty Club
Register to our Loyalty Club Program and benefit from an exclusive 10% off .
Offer valid until: 30 June 2026
𝗕𝗟𝗔𝗖𝗞 𝗙𝗥𝗜𝗗𝗔𝗬 𝗢𝗙𝗙𝗘𝗥
Don't miss out on a fantastic 30% off your stay and treat yourself to the ultimate holiday getaway at Mirthea Suites! Because you deserve luxury and relaxation! Book now and get ready for a world brimming with top quality amenities and moments of blissful rest —the ultimate retreat you've been dreaming of!
Offer valid until: 31 December 2024
Opening Offer
The wait is finally over! Mirthea Suites opens its doors to welcome you to our Mediterranean oasis overlooking Plakias. Celebrate with 40% off from our Opening Offer for an escape dipped in elegant luxury. Don't miss out on an extra 10% by signing up as a Loyalty Member. Let us free your mind and open your soul to mindful experiences in Mirthios.
Offer valid until: 31 December 2023