Description
Welcome to the Celestina Corfu Town Apartment, an exquisite gem nestled in the heart of the enchanting Corfu Town. This charming studio, spanning 32 square meters, offers a unique blend of comfort and style, perfect for those seeking an unforgettable urban getaway.

Natural light dances through the apartment, accentuating the airy atmosphere and illuminating the carefully chosen decor. The open layout ensures a seamless flow between the living, dining, and sleeping areas, enhancing the overall sense of space. The well-appointed kitchenette boasts modern appliances and conveniences, inviting you to unleash your culinary creativity.

As you step outside, you're greeted by the vibrant energy of Corfu Town. The apartment's central location places you mere moments away from historical landmarks, charming cafes, boutique shops, and the captivating waterfront. Whether you're strolling through the picturesque streets or indulging in local delicacies, you'll find the best of Corfu right at your doorstep.

The Celestina Corfu Town Apartment is more than accommodation; it's an experience crafted to elevate your stay in this timeless destination. Whether you're a solo traveler seeking solitude or a couple yearning for a romantic escape, this studio promises an unforgettable sojourn in the heart of Corfu Town. Discover the allure of contemporary luxury and immerse yourself in the beauty of both the apartment and its captivating surroundings.
Facilities
Airport / Port Transfer Service
Baby Chairs at the Restaurant
Baby Sitting (on request)
Beach Towels
Beauty Treatment (on request)
Boat Trips
Car & Motorbike Rental
Doctor (upon request)
Massage
Pool Towels
Wi-Fi Internet Access
Book your stay with peace of mind

Curated list of top-rated hotels across Greece.

Direct booking benefits

By booking directly through the hotel's booking engine, you'll enjoy exclusive offers, better room selection and personalised service.

Effortless booking & cancellation

Easy for you to book your ideal hotel. Simplified cancellation process for a stress-free experience.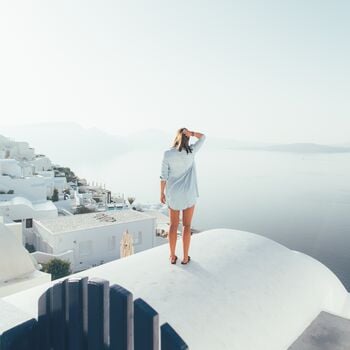 Special Offer -15%
Indulge in a memorable getaway that combines luxury, culture, and savings. We can't wait to welcome you to Celestina Corfu Twon Apartment and provide you with an unforgettable experience in the heart of Corfu Town.
Offer valid until: 30 April 2024