A boat trip to uninhabited Diaporos island in Halkidiki takes you to otherwise inaccessible beaches that encapsulate everything exotic about one of Greece's favourite holiday destinations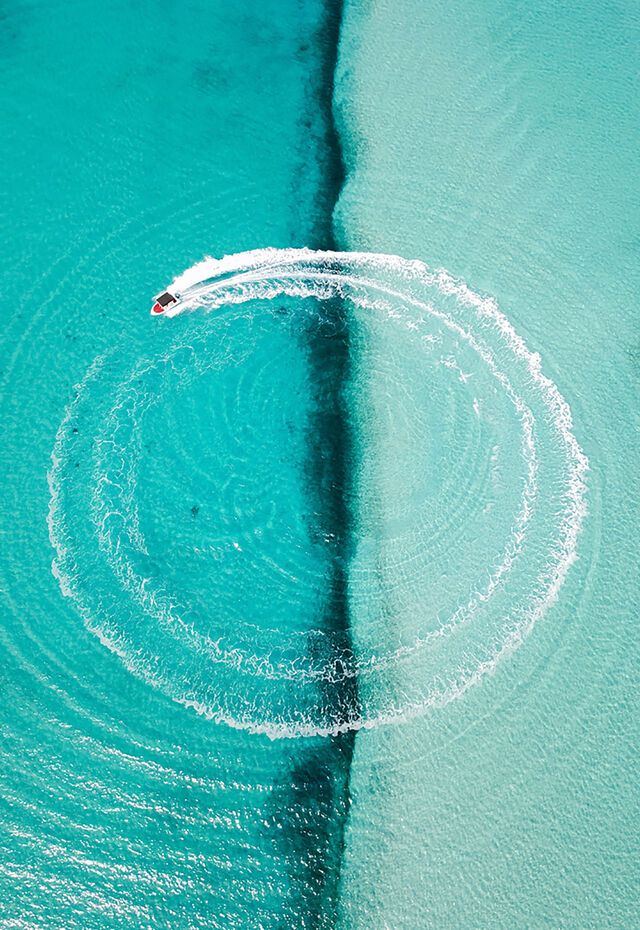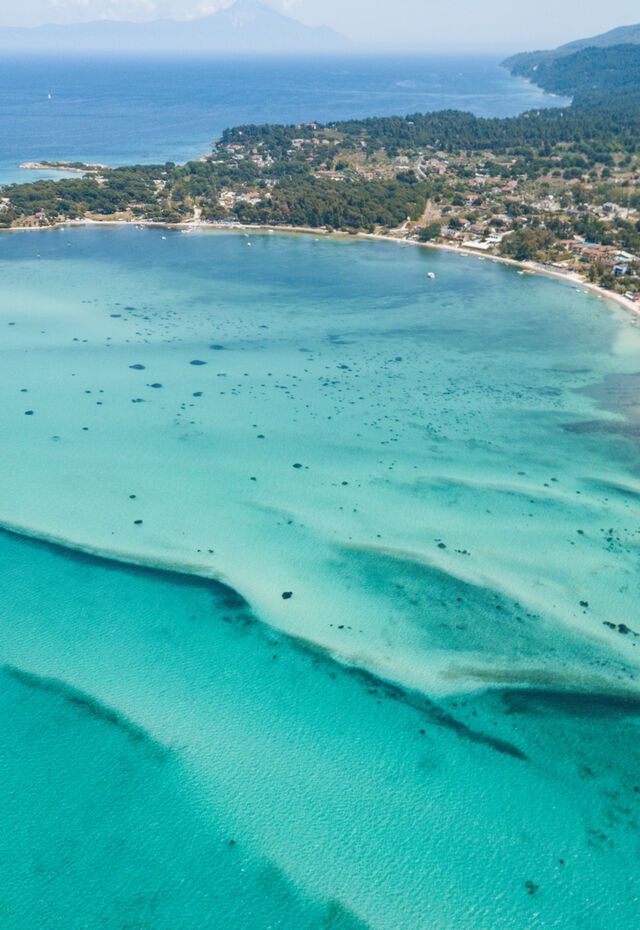 Duration
6 - 7 hrs
Season
April - October
OVERVIEW
Halkidiki is a destination that gets a lot of love, and rightly so, as it offers that feeling you get from a coastline that has everything from quiet sandy coves to the benefits of fully organised beaches. And there's one place that might just encapsulate the exotic feeling better than anywhere else in Greece's favourite summer holiday destination in the north: the uninhabited islet of Diaporos. If you want the answer to why the beaches in Halkidiki are unforgettable, you'll find it here.
Your boat trip begins at the bay of Vourvourou, on the east coast of Sithonia (the second finger of the Halkidiki peninsula). You'll find plenty of options for boat rentals, either at the main beach or at the northern end of the bay. Just choose the package that suits you best (with or without a skipper) and it will be smooth sailing from there.
Diaporos is part of a cluster of nine islets within Vourvourou bay. It is covered in a canopy of pine trees which, set against the green-blue water, gift it an exotic air. Myrsini beach is spectacular (one of the best in Sithonia), as is aptly named Hawaii (aka White beach). Meanwhile, Kryftos bay is a hidden paradise located inside a u-shaped cove. And as for the 'Blue Lagoon' (found on Diaporos' eastern shore), your imagination is already doing it justice. Anywhere you swim on Diaporos, you'll find some of the clearest water in Halkidiki.
If you have time, it's worth exploring the other islets on the cluster, such as Peristeri, Ampelitsi and Agios Isidoros. And rounding out your day, you can choose to unwind on Vourvourou beach (fully organised, with beach bars and more exotic water). Alternatively, head for dinner at one of the resident tavernas or restaurants.

GET PLANNING
How do you get to Halkidiki in northern Greece?
The closest airport to Halkidiki is in Thessaloniki (around 1.5-2hrs away, depending on where you're staying), while Kavala airport is around 2.5-3hrs away, again depending on your destination in Halkidiki.
Thessaloniki airport has flights from Athens and international destinations all year round, with more services in the summer months.
The best way to explore Halkidiki is by renting a car. There are also regular bus services to Halkidiki from Thessaloniki if you prefer public transport.
How do you get to Vourvourou in Sithonia?
The easiest way to reach Vourvourou is by car. However, there is a bus service from Thessaloniki.
When is the best time for a boat trip to Diaporos?
Most boat rental companies in Halkidiki operate during summer months (from April/May and ending in September or October, depending on demand).
The best months for holidays in Halkidiki are May-June and September-October, as crowds will be thinner and you'll be able to best enjoy the beaches. June-August are the busiest months in Halkidiki.
Keep in mind that all boat trips may be affected by weather conditions.

How long do boat trips to Diaporos in Halkidiki last?
Most boat rentals are from morning (08:00-09:00) to afternoon (17:00-18:00). It's up to you how many hours you choose but we recommend 6-7hrs to make the most of the day and swim at as many beaches as possible.

There are no amenities on the beaches of Diaporos and the neighbouring islets, so you're advised to pack all the essentials.
There are a few accommodation options on Diaporos, should you wish to stay overnight.
You have the option of hiring a skipper with your boat.
Make sure you have everything you need for a day in the sun: