With virtually the entire southern coastline of the third largest-island in the Dodecanese covered in beaches, there's only one way to find your favourite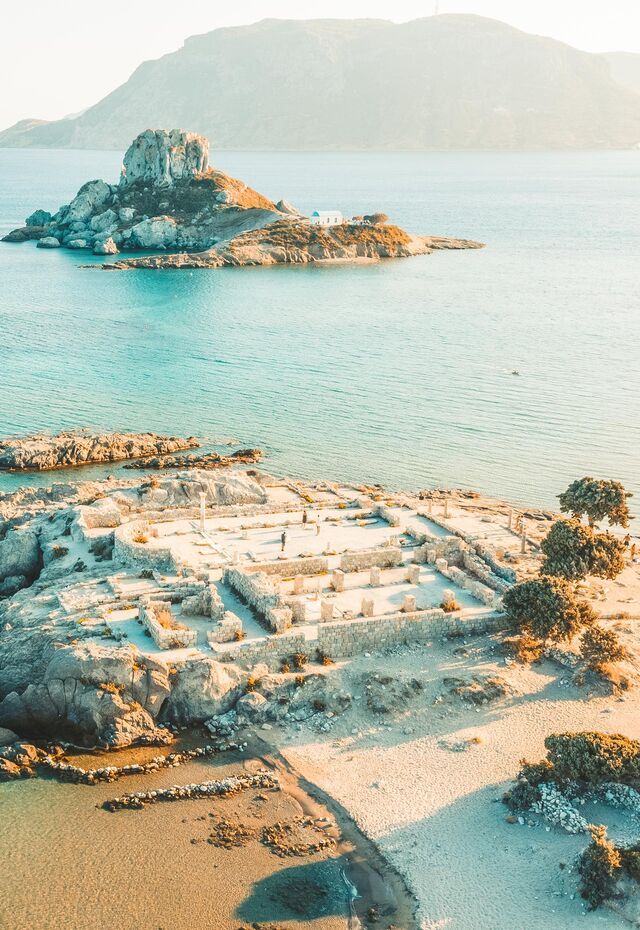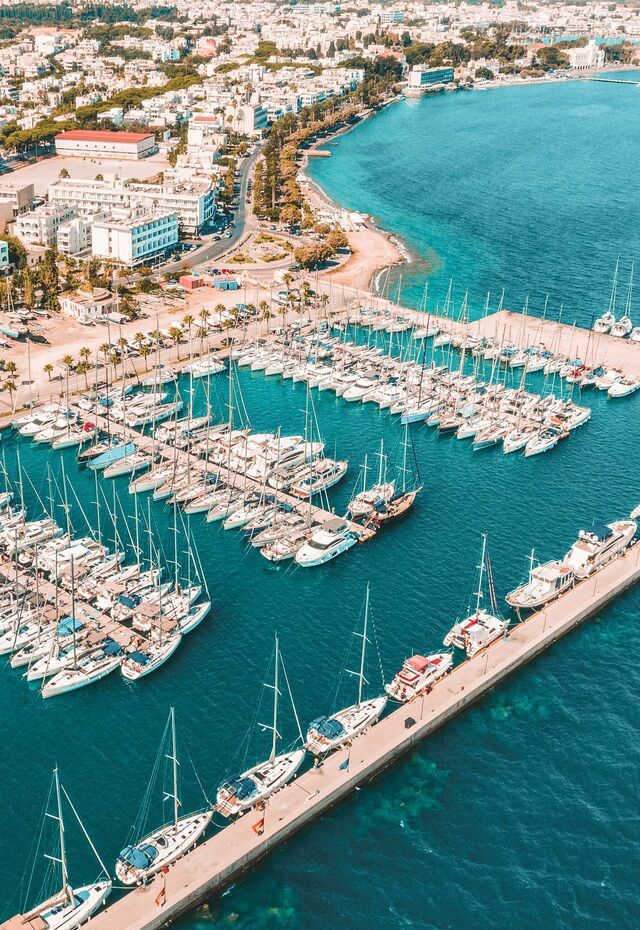 Duration
Full day
Season
May - October
OVERVIEW
It's hard to know where to begin when it comes to deciding which beaches to visit when you're on Kos. From tip to tip, practically the entire southern coastline is covered in them. So, there's only one way to find your favourite… by hiring a boat and setting out down the coast.

Whatever your mood – sand or pebbles, sunbeds or just a towel to lie on – it doesn't matter. You can dip in and out wherever you like, or select a few highlights before you set out.

Just get yourself ready for a tasting menu of beaches and enjoy the day.

DON'T MISS
Thermal springs
Just west of Agios Fokas (the easternmost tip) is Therma beach, so-called because of the hot springs that form two pools here. The water comes out of the ground at 40-50 degrees Celsius, but it cools a bit as it mixes with seawater. Quite apart from the therapeutic qualities of the minerals (potassium, sodium, calcium, magnesium, sulphur…), you'll be tempted to spend a while here. So just remember you've got a whole coastline to cover.
Name your beach
Where do you begin when it comes to the options that come next? Just know that most are sandy and have all the facilities you could want to spend a great day out in the sun with family or friends. The names will give you a hint. Travelling west, there's Golden (Chrysi), Exotic (Xerokambos) and Magic (Polemi) … and, beyond that, Psilos Gremos and Lagada. Finally, Paradise and Camel. It's probably easier if you see it as one long beach that you can pull into wherever you like.
Agios Stefanos
Moving on, you reach Agios Stefanos, one of the most photogenic beaches on Kos. It's not just the natural beauty of the bay, but the tiny rock of an island opposite, called Kastri. There's a small beach on the island, with a path that leads up to the chapel of Agios Nikolaos.
Cavo Paradiso
Arching just around the western tip of Kos, past popular Kefalos, is where things really quieten down. The long, aptly named sandy bay of Cavo Paradiso is one such example. Part of the beach is organised with sunbeds and umbrellas, and there's a section with just sand to lie on. Surrounded by hills, you'll feel beautifully remote.
Agios Theologos
Our last stop is the most remote. Getting its name from the nearby chapel, Agios Theologos is a small pebbly beach surrounded by a rocky shoreline with a choice of creeks to duck in to.
GET PLANNING
You can hire a motor or sailing boat from Kos town.
If you're visiting Kos on a sailing boat, you can base yourself at the modern marina at the eastern edge of the town. Its facilities are excellent.
You'll enjoy the beautiful coastline of Kos all year round, but swimming and sunbathing are best from May to October.
May-June and September-October are the best and quietest months to visit.
If you do visit in July-August, it's best to go to the more popular beaches in early morning or late afternoon when it's cooler and quieter.
All boat trips are dependent on weather conditions
Autumn
Spring
Summer
Winter
How long you spend on each beach and your boat trip generally is up to you.
If you visit all (or most of) the beaches, it's a full day trip.
If you have your own boat, you'll most likely want to spread the experience over a number of days.
Most beaches in Kos have facilities and services (from sunbeds and umbrellas to beach bars and tavernas) and many have water sports.
If you want to explore the more remote beaches and bays, make sure you bring with you everything you need to enjoy a day in the sun: