I come from a beautiful area in Thessaloniki, the neighbourhood of Agios Pavlos, and we could see the whole of the Thermaikos Gulf from our balcony. I have been away from Thessaloniki for 15 years and not a day goes by that I don't think of it.
The best winter holidays I have ever had in Greece were in Karpenisi about 15 years ago. When I first laid eyes on the place I was impressed by the intense local colour of the villages and the mountain slopes, covered by huge firs.
What I will never forget, however, is the first time I skied in the best skiing centre in Greece. I unreservedly recommend that visitors should walk the beautiful forests, experience organized extreme sports, visit the skiing centre even for a cup of coffee but, most of all, taste the divine food served in traditional taverns.
Karpenisi, due to its nature and gastronomy, is always at the top of my list of preferences.
I will never forget the taste of the delicious, famous Karvelis "galaktoboureko" – pastry filled with a type of custard cream – from Paraskevi's shop in Megalo Horio. When I visited the area on shooting my show "Nostimi Gi" – tasty land – I simply had to meet this sweet lady, Paraskevi. Shooting was over, the "galaktoboureko" was delicious and that's when I noticed the famous visitors' autographs on the walls of the coffee shop. Jean Paul Gaultier's autograph was in a most prominent position!
The whole area is famed for its natural beauty but my particular favourite is the skiing centre. Amazing snow quality, well laid out pistes and wonderful weather conditions for me to practice what I love most, skiing.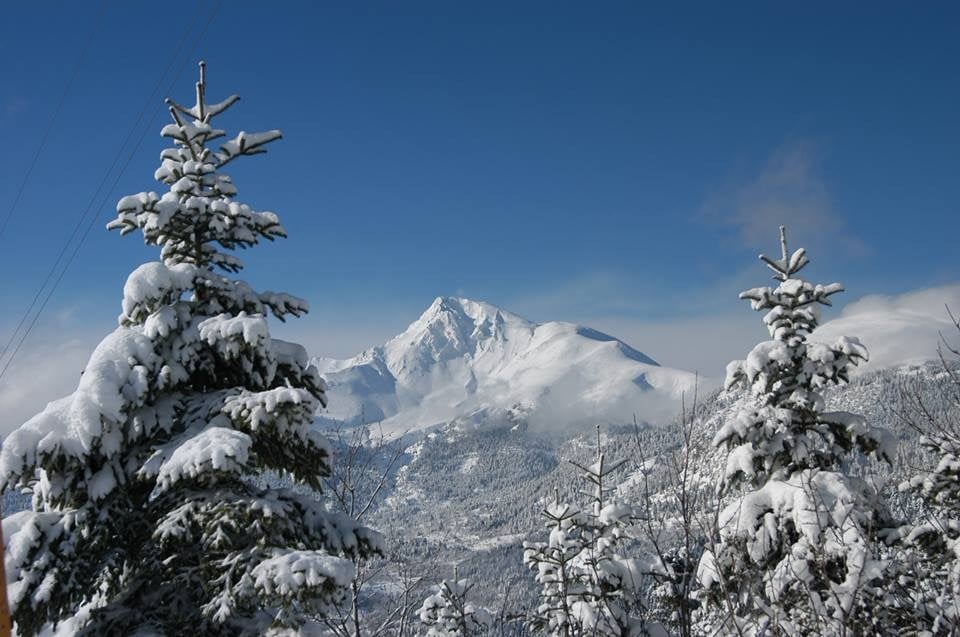 Both Greeks and foreign tourists visiting Greece fall in love with its every corner. The reasons are obvious and, therefore, I wouldn't change the summer, Greek food and natural light for the world.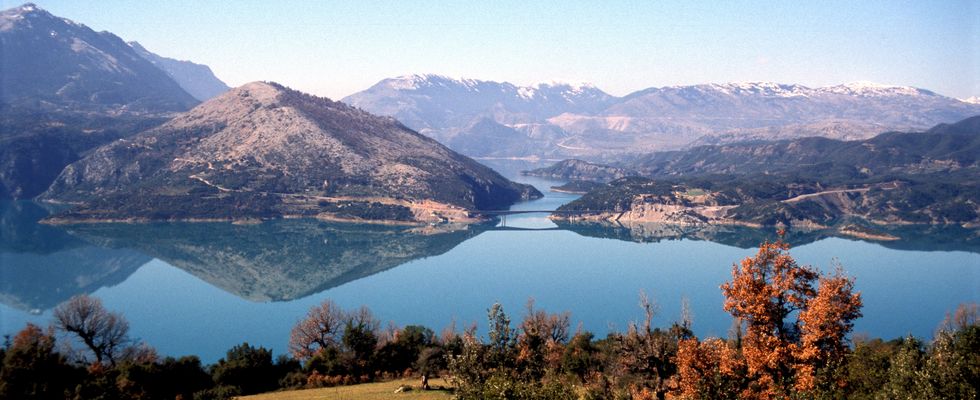 In Karpenisi town there is a traditional tavern, "Panorama", which I take every opportunity to visit. Mountain décor and rural flavours but I never forget their juicy "kokoretsi" – spicy lamb's liver and lung wrapped in intestines, grilled over coals, tastes much better than it sounds – and crunchy chips.
I love flying for the comfort and speed of the journey but I really prefer travelling by car. As a nature lover, I can often stop and admire rivers, forests and beaches. Despite being sociable, I prefer travelling alone, especially abroad. My hectic schedule in Athens is extremely tiring and travelling alone by choice is often better than an expensive visit to a psychologist.
On my travels I carry very few things in a small suitcase, but I can't do without my good camera. On a cold winter's night, travelling in my mind while looking at the photos on my computer is my favourite hobby!
One of the most interesting souvenirs I have ever brought home is the spice mix Ras Εl Xanout which I bought in a Moroccan street market and which gave a wonderful scent to most of my dishes and the whole house for 2-3 years.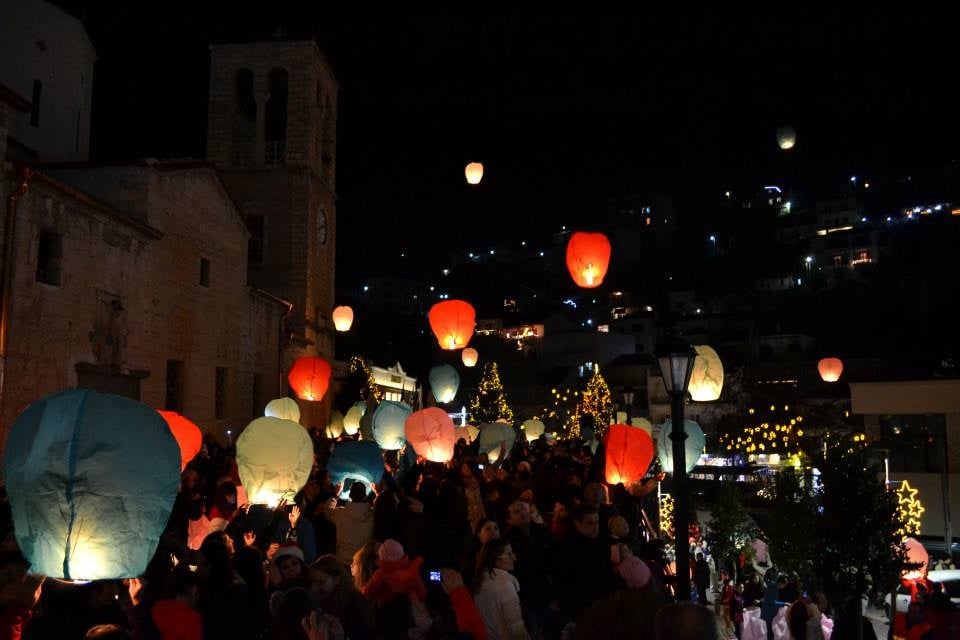 In recent years I have spent Christmas at home with my family but with the first decent snowfall, around New Year's Day, nothing can keep me in the city! Christmas in my family home, in Thessaloniki, was magical. Mum and Dad did their best so we could enjoy the holy days. The warmth in the kitchen, the aroma of spices and the mountains of snowy white 'kourabiedes' – a type of nutty macaroon – are images I will never forget.
As a winter and mountain holiday lover, it is difficult to pick a destination. However, Karpenisi, due to its nature and gastronomy, is always at the top of my list of preferences.
My favourite northern Greek Christmas dish is 'lahanodolmades avgolemono' – mince and rice wrapped in cabbage leaves, served in an egg and lemon sauce – which we traditionally cook during the holidays in Macedonia. As far as sweets go, I have a seriously sweet tooth and I adore 'melomakarona' – a type of honeyed macaroon – as well as buttery kourabiedes.