Provided by: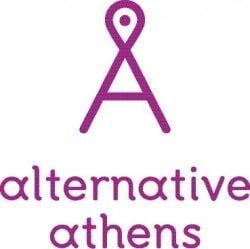 Come chase gods and heroes! This is a golden opportunity for families to explore the true roots of Greek mythology with a unique activity tour. You'll visit the city's most significant sites: the Acropolis (including the Parthenon, the Theater of Dionysus, the Temple of Athena Nike and the Erechtheion) and the Ancient Agora (birthplace of democracy and a hangout spot for Socrates and Plato), while learning about Greek gods and heroes in a fun and engaging way!
At a Glance
Get all your family involved in a tour exploring the magnificent "sacred Rock" of the Acropolis and the Ancient Agora, the functioning heart of the ancient metropolis.
Your guide will have plenty to tell you about the history and the legends of all the gods and heroes, such as almighty Zeus, Athena, Goddess of Wisdom, Poseidon, God of the Sea, Dionysus, God of Wine and Theater, and many more. Through timeless myths you will explore the Theater of Dionysus, drama's first home; the resplendent Propylaea; the sacred Erechtheion; the Temple of Athena Nike and, of course, the magnificent Parthenon, perhaps the world's most iconic building. All this will come alive in a way that keeps everyone's attention and interest, kids and parents alike.
After you've discovered the secrets of the city's formidable hill, you'll take a short walk downhill to reach ancient Athens' marketplace, the Ancient Agora, with its famed Temple of Hephaestus, decorated with depictions of the labors ofTheseus and Hercules. This is the most perfectly preserved of Greece's temples and one shared between Goddess Athena and Hephaestus, God of the Forges. You'll hear more mythical stories about Theseus and the Minotaur, Zeus' jealous wife, Hera and Aphrodite, Goddess of love and beauty.
Your family will also have a chance to walk in the footsteps of great thinkers such as Socrates and Plato, who used the Agora as a venue for spreading ideas and taking part in debates. This is where your guide will lead you in a group family activity that's based on the gods and heroes you've been hearing about, allowing your kids (and you!) to interact imaginatively with your very special surroundings!
In the end, not only will you understand what made this city and its Gods immortal and legendary, but you'll also get to take back home a piece of history you'll create together as a family!
Highlights
Explore world-renowned Athenian sites in a delightful tour designed for families
See the one and only Acropolis, and the ancient Agora, from a mythological perspective
Learn about Greek gods and heroes and find out what lies behind these ancient myths
Have fun inside the Ancient Agora with an interactive activity inspired by ancient legends
Enjoy spectacular views of the city
What's Included
English-speaking, kid-friendly licensed guide
All supporting materials for the activity
Additional Information
Please be at the tour starting point 10' prior to the tour starting time.
For this tour you will need a special combo ticket (not included in the price) which you can get with your guide without any queuing. Please do not purchase any tickets to the Acropolis beforehand as they may not be deducted from the combo price ticket.
Children and individuals between 6-25 need to present a valid identity card or passport to be entitled to free or reduced entry (depending on their nationality)
Strollers and wheelchairs cannot be used throughout the tour and especially on the rock of the Acropolis and have to be left at the WEST entrance of the Acropolis (not the south entrance which is used for this tour)