What I love the most is adventure and exploring. When I travel I always find myself searching for the hidden treasures which aren't mentioned in the tourist maps. The sense of being in a place where few have been or doing something most people hasn't done is very appealing to me.
The summer of 2010 I was sailing through the Mediterranean with my dad and brother. I then got the chance of experiencing many of the outer islands of Greece. Our first Greek destination was Rhodes and I especially remember the old town which was almost like a labyrinth of old buildings with narrow roads and alleys going in every direction. The town had a very genuine and timeless feel over it and it almost felt like I had accidently walked through a time portal and traveled back in time to the middle ages. Many of the cities and towns we visited while sailing through the Greek islands were like this, like they had been there for ages and little had changed.
As I was living on a boat and is a watersports enthusiast I used a lot of time in the water. I was stunned by the visibility and it almost felt like flying when I was diving down, seeing the sandy bottom far below me and our boat floating effortlessly over my head like a zeppelin in the sky. This sensation of flying under water really got into my head and planted a seed in my brain. Little did I know that this seed would grow into becoming a product and a company, this was how the idea of the Subwing was born.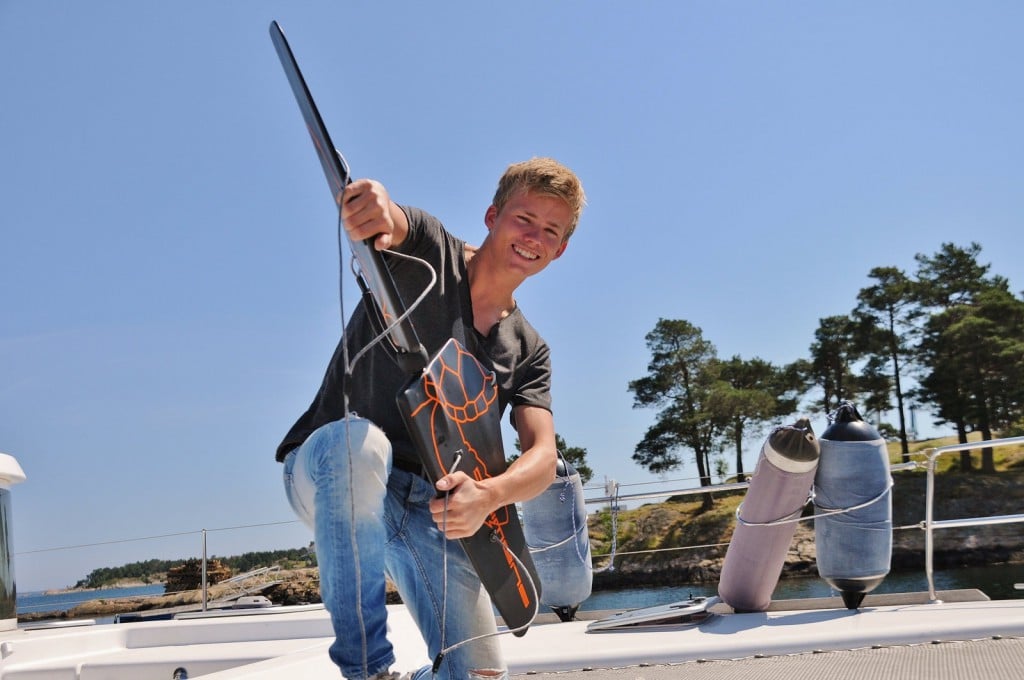 From alI the places I have been in Greece, there is one island that has a scenery that really stands out. The entire west coast of Zakynthos Island is basically an enormous limestone cliff, stretching from south to north. This is a might sight, especially if traveling by boat. Along the coast the cliffs occasionally forms small hollowed out bays which can't be entered by any other means than by boat. These bays are perfect shelter for anchoring and often have the bonus of a small beach, adding to the idyll.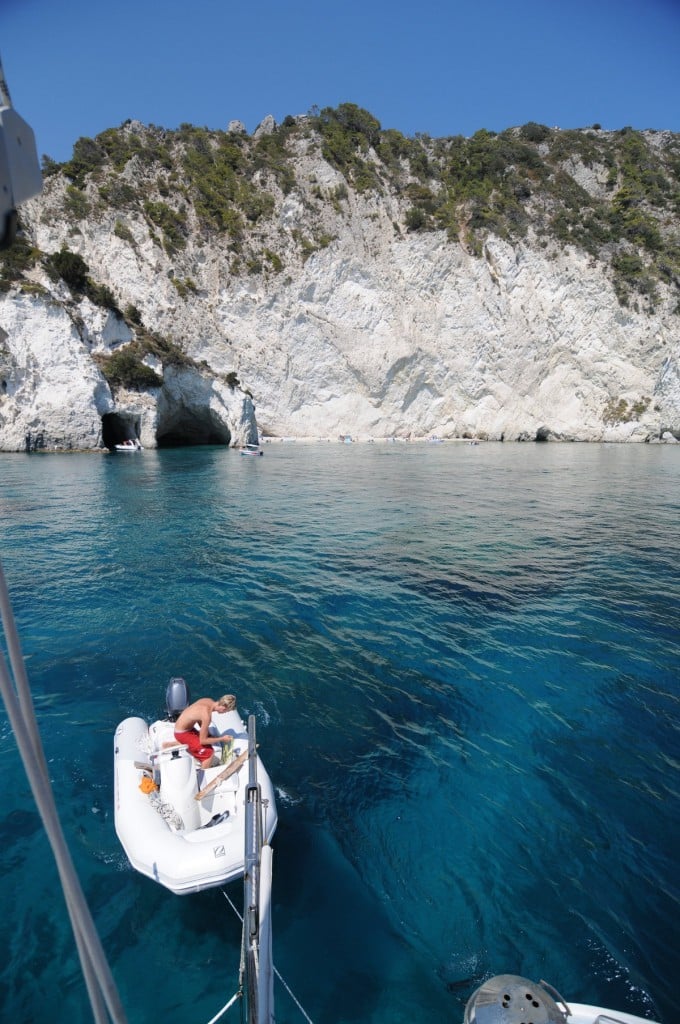 In the small town Agios Nikolaos at Crete, there is a Greek restaurant called Avli Taverna. I can't remember what I ate, but I can remember it was the best meal I had in Greece.
The only souvenirs I brought home was plenty of good memories and a wish of going back sometime
Apart from my underwater invention constructed by pieces of a banana box I found drifting in the sea, the only souvenirs I brought home was plenty of good memories and a wish of going back sometime.
I recently sat in a plane from Athens to Zakynthos, when I looked out the window I saw mighty mountains with snow on the top, even though it was summer. It would be great fun to rent a car and drive around on the mainland and hike in the mountains. I do a lot of hiking in the mountains of Norway, but it would be cool to do it in a completely different environment.