There was a time when I was a tourist in Athens. I would usually dedicate the last three days of my Greek holiday to the capital before making the painfully long journey back home to Australia. Three days was never enough, I often felt disappointed that I couldn't conquer the city in that time and thought Athens would forever remain bigger than me.
It wasn't until much later in life after relocating to Europe for work, that I had the opportunity to spend longer in Athens, which ultimately led me to start whyathens.com. I wanted to give people, like my former self, a fast and easy way to get to the heart of the city.
There are endless reasons Why Athens is a place to visit particularly now. Athens is in the midst of a glorious revival, despite (or possibly a symptom of) a lingering economic crisis. New ideas in art, food and fashion are flourishing and an entrepreneurial spirit is shining through, giving the city an exciting edge.
My Athens
I love walking around Athens, around ancient monuments or sites like the Ancient Agora and then shortly after, finding myself on one of Athens' gloriously wide boulevards that are dotted with neo-classical buildings like the grand Academy of Athens on Panepistimiou Street. That's the beauty of Athens, the old and the new constantly overlapping each other. Mostly, I walk everywhere to keep up to date with what's new in town. There isn't a day that I don't discover something for the first time and want to share it with my readers.
A friend of mine who recently visited from New York said Athens is a city you experience. Other cities that may be at the forefront of worldwide trends are often observed, but she believed Athens to be a thoroughly immersive place and I couldn't agree more. It's a city that's alive and buzzing with outdoor eating, live music, avant-garde art, rooftop cocktails and breathtaking views. You simply have to get amongst it to appreciate it.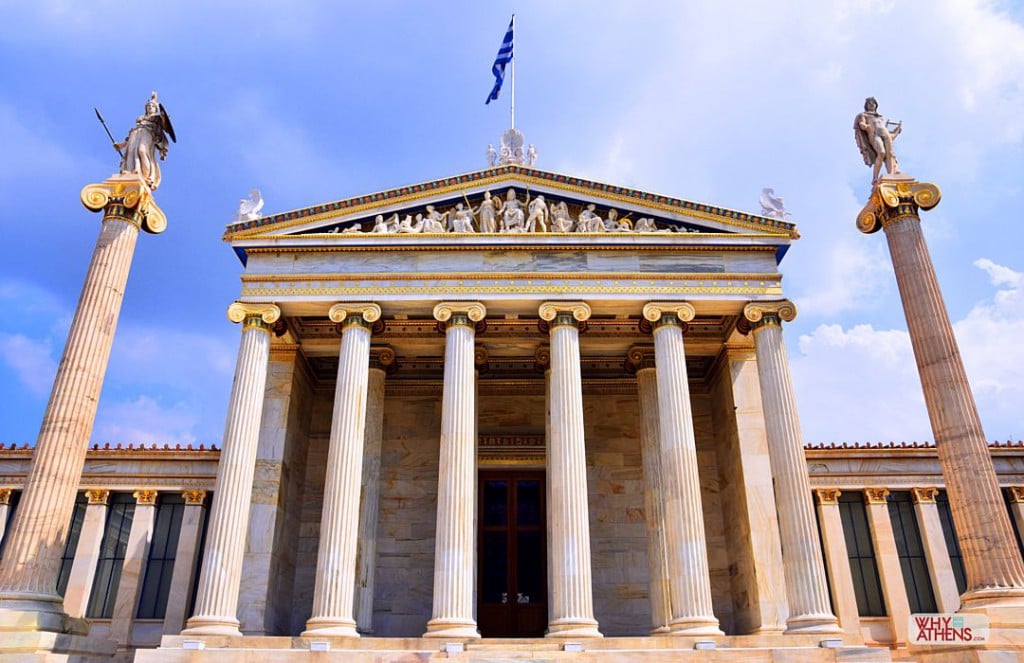 The art of living well
You can reach the coastline within 20 minutes from the centre or escape city life all together and head to a small island like Hydra where there are no cars and only 40 minutes away by boat.
Buzzing plateia (large city squares) will lure you in for an extended coffee break, or the small spaces between buildings may see you at the latest day bar, where the new generation hang out. Six D.O.G.S is a favourite of mine.

Food and wine has reached new heights with a lot more international flavours emerging than ever before. Greeks love their sushi and Japanese is done exceptionally well at the Galaxy Bar and Restaurant on the twelfth floor of the Hilton Athens, Nobu Matsuhisa at the Arion Resort is one of the best and Sushimou is a humble alternative by Greek sushi master Antonis Drakoularakos, who was recently listed among the world's 100 top chefs at the recent Chefs World Summit.
Of course, eating outdoors "meze" style or from small dishes you share, is an ongoing cultural trait in Greece with Athenian chefs creating mouthwatering traditional and contemporary Greek dishes. There is a wide range of eating experiences to be had in Athens, from fine dining to street food and everything in between. I love Papadakis, Ama Laxei stis Nefelis, To Steki tou Ilias and Feedel.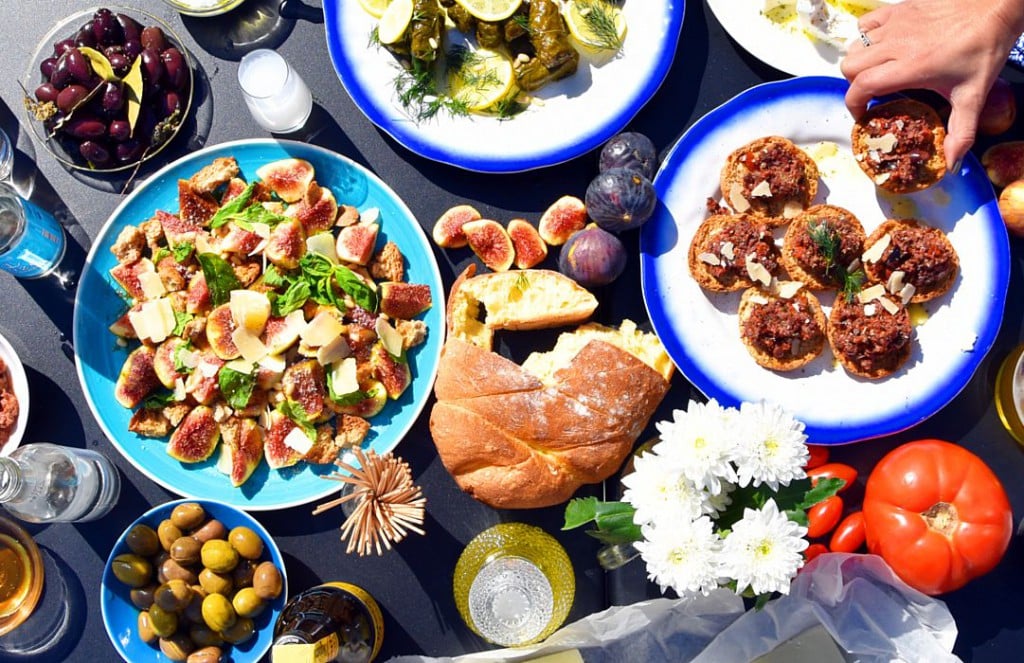 A Cultural City
There is so much to do in Athens, in fact, you can get through several days without visiting the Acropolis but if you haven't, it should be on the very top of your bucket list! Beyond its ancient history and fascinating sites, Athens is a cultural city with a long heritage in theatre. The Athens and Epidaurus Festival honours these traditions every year with outdoor events staged between June and August. There are also events all year round including opera, ballet, theatre and art exhibitions. Live music thrives in Athens and the city attracts some of the biggest names. 2017 will see LP (a.k.a Laura Pergolizzi) return to perform in July, Depeche Mode, Jamiroquai and Rufus Wainwright are also visiting, just to name a few!
From April to July the prestigious art show DOCUMENTA 14, will come to Athens. This is a first in the exhibition's sixty-year history to be held outside of the German city of Kassel and a significant coup for Athens. Expect to see major public works by artists from around the globe. The newly built National Museum of Contemporary Art is also inviting the public to its soft launch, exhibiting some of the best modern art from around the world.
New ideas in art, food and fashion are flourishing and an entrepreneurial spirit is shining through
Last but certainly not least, the new Stavros Niarchos Foundation Cultural Centre has officially opened providing a new cultural hub with state of the art facilities to enjoy opera, theatre, sporting activities and more. It's an amazing architectural feat by Italian architect Renzo Piano that brings another exciting dimension to Athens.
And so it's through Athens' rich culture of great institutions, galleries and theatres, it's delicious food and endless music scene, beautiful vistas and coastlines that makes Athens' transformation ever more enticing. But it's the city's citizens that truly give Athens its warmth and character, how they live, enjoy and embrace life. You simply have to experience that for yourself.
Anastasia's favourites in Athens:
Six D.o.g.s, 6-8 Avramiotou 6-8, Athens T. +30 210 321 0510
Galaxy Restaurant and Bar, Hilton Athens, 46 Vasilissis Sofias
Athens T. +30 210 728 1402
Nobu Matsuhisa, 40 Apollonos, Vouliagmeni, T. +30 210 896 0510
Sushimou, 6 Skoufou Athens, T. +30 21 1407 8457
Papadakis, 47 Voukourestiou & 15 Fokilidou Streets, Kolonaki 1. +30 210 360 8621
Ama Laxei stis Nefelis, 69 Kallidromiou, Exarchia. T. +30 210 3845 978
To Steki tou Ilias, (two locations) 5 Eptahalkou, Thissio T. +30 210 345 8052 or 7 Thessalonikis, Thissio T. +30 210 342 2407
Feedel, 1 Ktena, Athens, T. +30 210 321 0551