My Greece
Astypalea: Summer of 2013. I witnessed some of the most beautiful images I have ever seen in my life: the landscape, the colours, the beaches and the proud town of Hora perched high on the hill with its countless churches. We spent long summer days and nights on the Vatses beach, which is my favourite. One day, some teenagers walked by us toting a guitar. We started playing music and we ended up having a party at the beach bar, where we danced and sang at the top of our lungs all together in a sea of emerald flecked with peach under a boundless sky. It was unexpectedly wonderful. Almost every day was something like that on this magical island.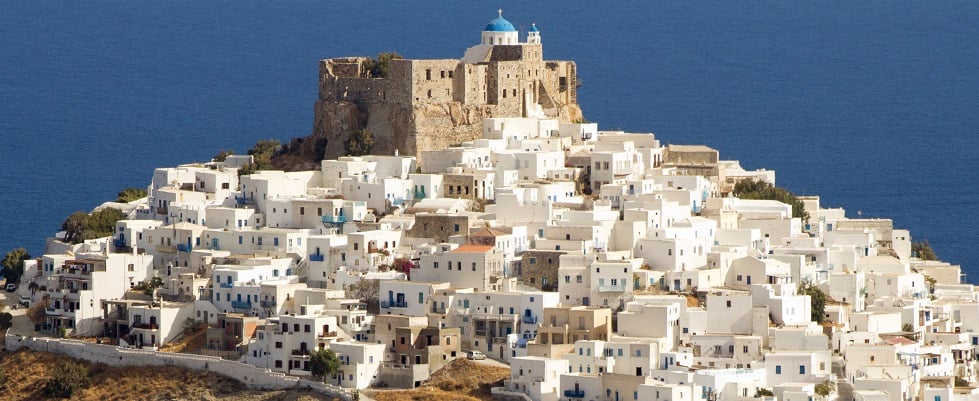 I will never forget
When we arrived at the port of Astypalea in the middle of the night, I got off the ferry boat as quickly as I could in my car so that that I would one of the first to get to the campsite to find a good spot to pitch our tents before everyone else on the boat got there on the bus. There was a big group of us and we hadn't booked, so our only hope of finding a decent place was to get there early. So a friend and I sped off the ferry and we were so anxious about finding the campsite that we sped right by it and ended up on the other side of the island. When we finally realized that we must have missed it, we backtracked and found all our friends, who had taken the bus, waiting in a huge, long line. We were the last ones to arrive. But somehow we managed to find a place to set up camp!
Huddled together, we gazed upon the birth of a new summer day, there, far away, in the depths of the sea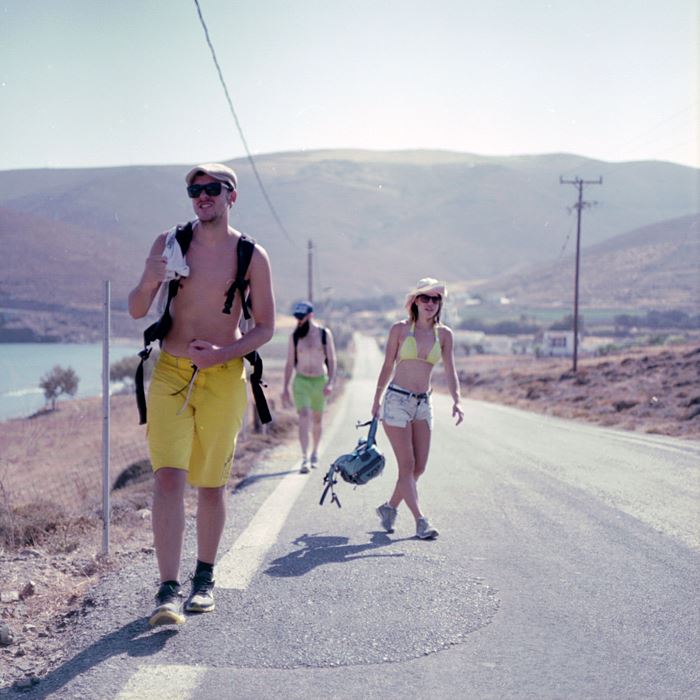 When I close my eyes
I remember the dawns, after hours of dancing in Kastro (the fortress). Those of us who hadn't collapsed from the all-night revelry watched the rising sun as we lay on the roof of a little chapel. Huddled together, we gazed upon the birth of a new summer day, there, far away, in the depths of the sea, beyond the vast serenity of blessed hills, islands and islets. It was like a dream.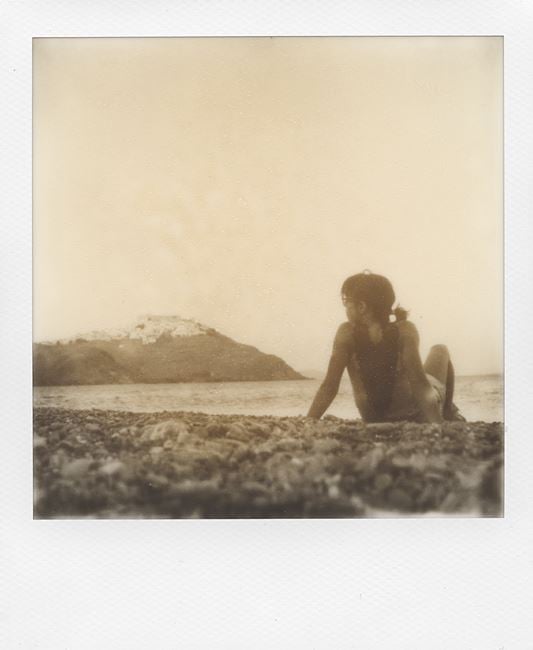 Favourite food
That cream pie I would get from the bakery in Hora every morning!
My souvenir
A green T-shirt with a bicycle iron-on.
My next destination