Description
Welcome to Psiri Vibes Serviced Apartments: Make yourself at home in the dynamic district of Psiri, smack in the heart of historic Athens. Our modern serviced apartments ensure your stay in Psiri is infused with creativity, culture, and celebration.
You'll be delighted while staying in one of our 10 brand-new serviced apartments located in Psiri, Athen's young, lively, and artsy neighborhood. We offer high standards of style and comfort. Enjoy the flexibility of simple self-check-in, fine amenities, and graffiti-covered walls that reflect the look and ambiance of this amazing area.
Psiri Vibe's spacious common kitchen area is sure to please you. Guests of all our apartments have full access to this 20 square meter comfort zone in which one can prepare food, relax with a coffee and laptop or just mingle with others.
After a day spent sightseeing, our 50 square meters outdoor balcony is the perfect place to recharge your batteries and relax. Soak up the warm rays of the sun, chat while having a cup of coffee, or eat lunch. All 10 units have access to the terrace.
Stroll through the narrow winding passageways and cobblestone streets of Psiri and go back in time to Old Athens. The Historical Center is a multifaceted, multicultural world, full of unexplored corners and warm people. See how the world of yesterday blends with our modern world. The streets are lined with food and spice markets, eclectic-themed bars, artisanal stores, cozy coffee shops, and some of the most thought-provoking graffiti art in the city.
Facilities
Access to Terrace/Balcony Lounge area
Airport / Port Transfer Service
Laundry & Ironing Service
Parking Area
Wi-Fi Internet Access
Book your stay with peace of mind

Curated list of top-rated hotels across Greece.

Direct booking benefits

By booking directly through the hotel's booking engine, you'll enjoy exclusive offers, better room selection and personalised service.

Effortless booking & cancellation

Easy for you to book your ideal hotel. Simplified cancellation process for a stress-free experience.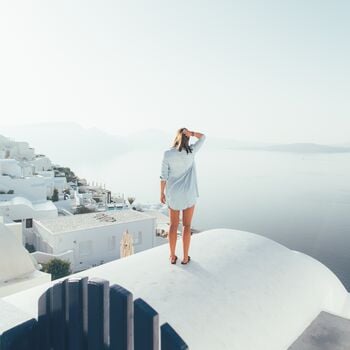 Black Friday 2023 Special
Reserve Your Stay Today and Save 25%!
Offer valid until: 30 June 2024
1 week Stay- Stay with us at least 7 nights and get 10% OFF
Offer valid until: 31 December 2024
Mobile Offer -10%
Offer valid until: 31 December 2023
Last Minute Vacay
Need a spontaneous trip? Book up to 2 days before arrival and save 10%. Valid until 31/1/2024
Offer valid until: 31 January 2024
Book 3 nights stay & Gain 5% OFF
Offer valid until: 31 December 2024
2 week Stay- Stay with us at least 14 nights and get 20% OFF
Offer valid until: 31 December 2024