A theatrical performance in summer 2015 gave me the chance to visit Skyros, a beautiful, very special island in the Sporades.
The wonderfully warm main town of Skyros lies on the slopes of a hill, offering a magnificent view of the Aegean Sea. I would definitely recommend taking a walk around its narrow streets and unique alleyways with the white houses showing off the immaculate Cycladic architecture at its best.
Skyros is an island you fall in love with and rewards your exploration!
A Byzantine castle and the historic monastery of St. George, patron saint of the island, overlook the town. The feeling of devoutness in the area is overwhelming!
Further down we come across Rupert Brook's statue. He was an English romantic poet who loved Skyros and about 100 years ago made it the centre of Greece with the celebrations organized there in his honour.
Do not leave Skyros before you visit Manos and Anastasia Faltaits Museum!
As an actor, I would be remiss if I did not mention the fact that next to the museum there is a theatre with incredible acoustics that hosts great performances in the summer. I mention this because in my experience such acoustics are quite rare!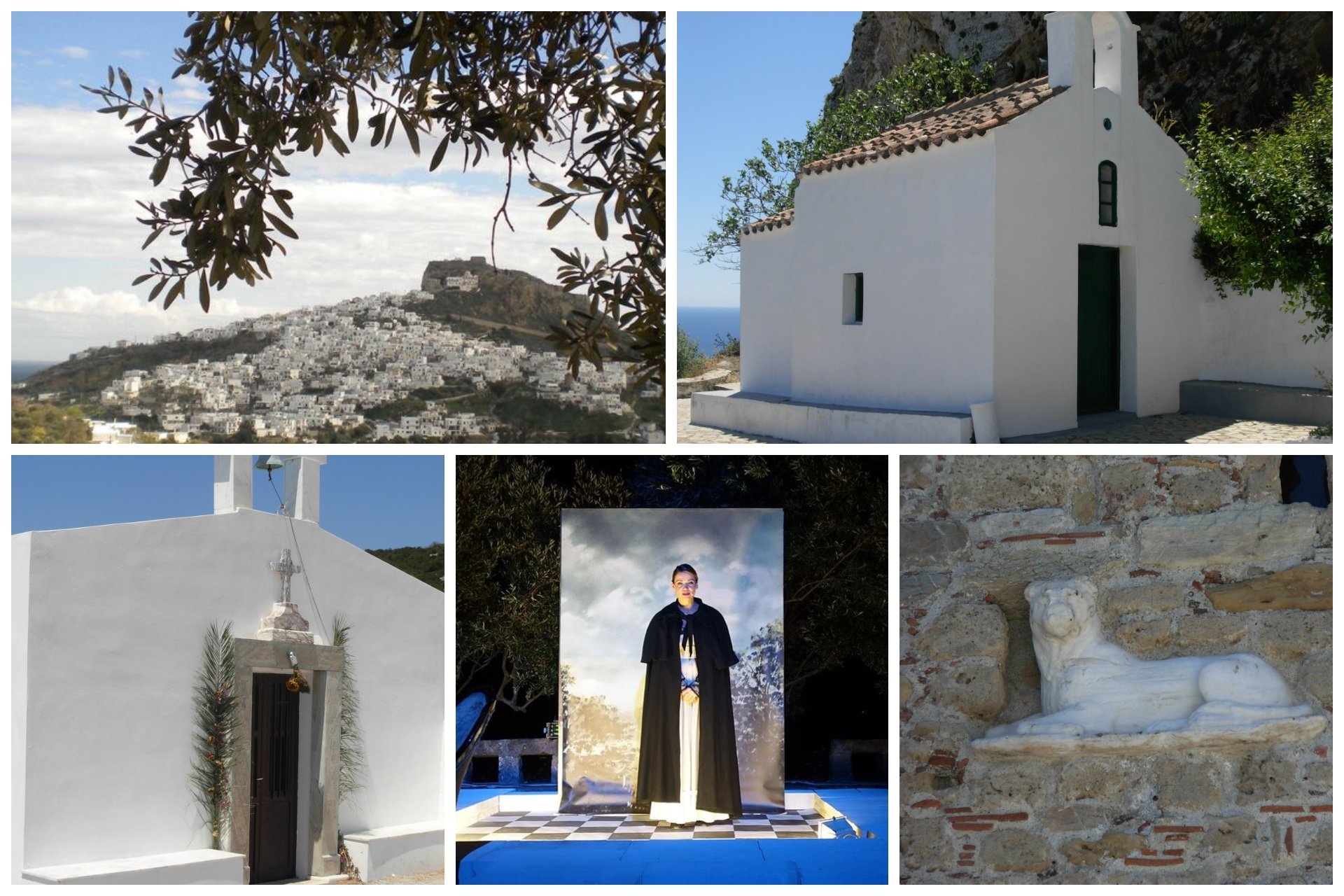 The island is characterized by its many churches. St. Nikolas chapel, carved out of the rock in Pouria, is well worth a visit. In the main thoroughfare you will find Melikarou Church, named after "melikaria", white hyacinths that bloom on the holy day of the Assumption of Virgin Mary.
Remote beaches in enchanting bays with crystal clear waters and verdant nature constitute another main feature of the island. There are beaches for every taste; organized or not, sandy or pebbly. Magazia if you like it a bit busy, Petroula with its endless expanse of sand, Kalamitsa with its transluscent waters, Atsitsa for its emerald landscape, and gorgeous Pefkos!
I wasn't there in August but it is said that it boasts the biggest August moon! I'll definitely see it on my next trip.
I love walking so I shouldn't forget to mention the footpaths. Skyros is an island you fall in love with and rewards your exploration!
However, Skyros is not only beautiful and devout. It is also tasty. In fact, it's delicious! It is the birthplace of lobster pasta!
It is said that it was first cooked on Skyros as a filling solution for fishermen's families, with its basic ingredient being lobsters whose shells are broken by the pincers of other lobsters! That gives you an idea of just how many lobsters can be found around the island! It is served almost everywhere.
"Stelios" in Girismata and "Stamatia" in Pefkos are two of the many restaurants that cook it to perfection! Other wonderful taverns include "Agios Petros" and "Mouries"! Incomparable food at reasonable prices! Also, "Lambros" in Aspous. Perfect food!
Pure ingredients that bring home cooking to mind. These are the restaurants I had time to visit but on my next trip to Skyros, I am sure to discover more!
One also has to see the little horses of Skyros, a rare and endangered species. There is a Skyros horse festival organized in mid-June.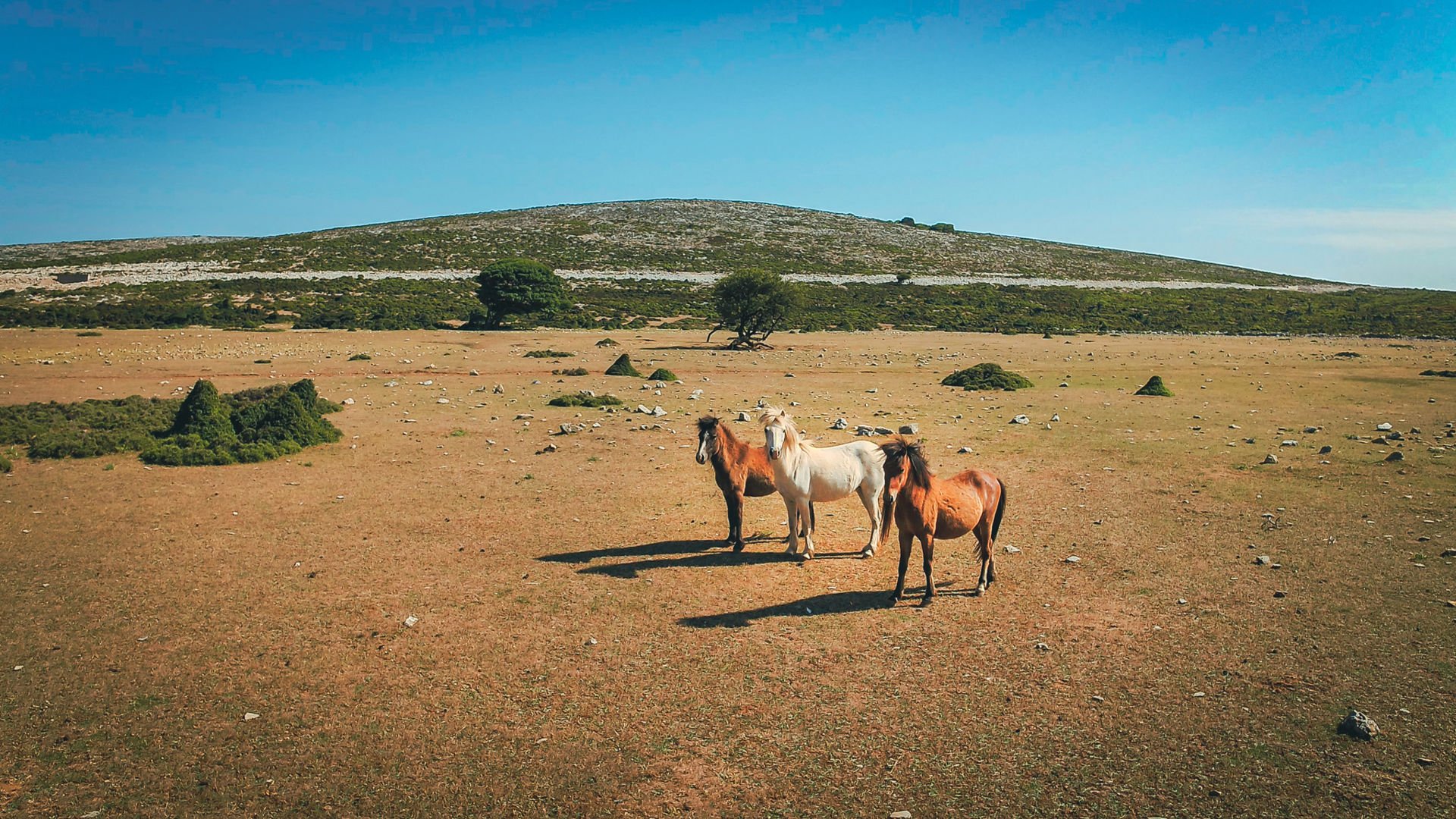 I left the locals for last! Such an island can only have the sweetest, most hospitable inhabitants.
I enjoyed their hospitality in the wonderful "Nefeli" hotel, incredibly organized and with staff who are willing to offer their services at any time of the day or night. The hotel has its own farm and whatever you eat is grown there! Homemade food with the purest ingredients! I can't wait to go back!
I can only conclude with the lyrics of a folk song from Skyros:
''St George of Skyros
Great martyr
And the pride of the island
Silver rider.
Your steps are high
Your palaces on the rock
Sitting in the castles
Neighbouring the stars''