I visited Greece for the first time this autumn. I spent two weeks in Athens, and a few days in Macedonia.
Some may argue about this, but I believe that visiting a new place with little research leads to stronger impressions. You feel like a child, with everything to discover and learn from. All your senses are awake. That's how I made my first steps in Greece… and the country did not fail to surprise me! Impressive monuments, delightful flavours, artistic vibe and heartwarming locals, just to name a few! I had the chance to meet some inspiring Athenians and found many similarities with my own cultural background (Italian family). They made me feel welcome and quite at home. I also had the pleasure to eat a traditional lunch in an Athenian family. Being most of the time on the road alone, they gave me a strong familial feeling, just like being home for a little while.
In Thessaloniki, I was delighted to meet a collective of young artisans, artists and entrepreneurs, joining forces to overcome the crisis, with much brio. These experiences gave me a wonderful sense of community and made me think I could become an Athenian myself, some day. The Greek people are full of energy, good vibes and their open minds make them easy to approach.

Impressive monuments, delightful flavours, artistic vibe and heartwarming locals, just to name a few!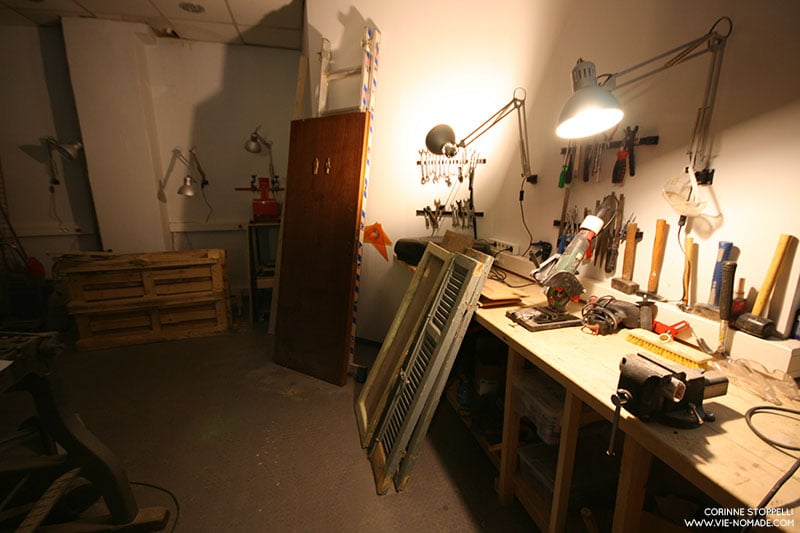 This may sound like a bit of a cliché, but I was very impressed by the historical monuments. Of course you see them in every history book and you feel like you know them already, but the moment you stand there, it is really something. Take the Parthenon for instance. If you stay there long enough, you can see the sun slowly revolving around you: imagine how many times this monument faced the same sunset? It makes the weight of eternity seem a little more tangible… and your own existence very humble.
I have always been very fond of pitas and feta cheese. Little did I know about everything else! I have been delighted by the mezedopoleio in particular (places serving mezes, small dishes of all sorts) and discovered so many new and exciting flavours in cheeses and wines that it felt almost overwhelming. I also hunted for Kosta, a hole-in-the wall restaurant, only noticeable by its queue, in order to taste its emblematic souvlaki: an explosion in the mouth, wonderful!
Overall, I feel like there are so many flavours in Greece that I would never be able to taste again… unless I come back. Which I can't wait to do!
I am not a fan of souvenirs. I live with a suitcase and there's no space for that! But to compensate, I bring back to my friends a little bit of my experience through local food. Sweets, ouzo, wine, olive oil and spices traveled with me to Spain and England… and did not last very long!
I love big cities and I feel like I have so much to learn from Athens: two weeks is really too short to get to know it. I could spend a few months there and use it as a base to discover the rest of the country.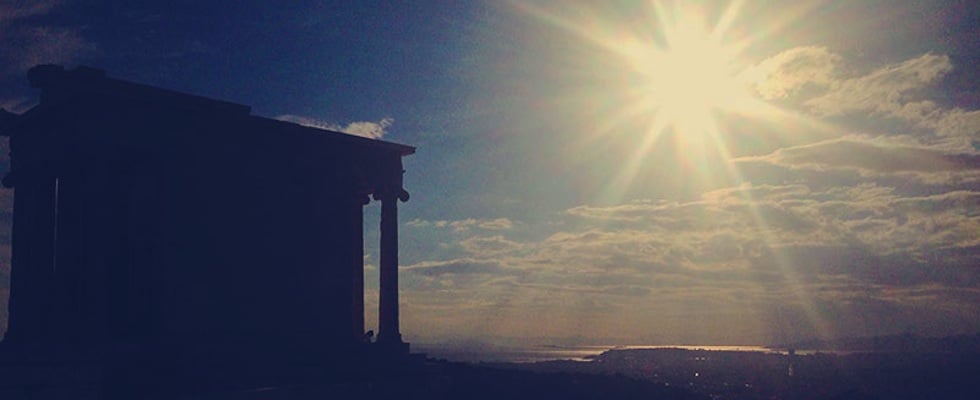 Being very fond of islands, I would have plenty of chance for exploration in Greece! The beauties of Santorini are very high on my wish list.
But more than landscapes and architecture, I would like to research and write about the modern Greek identity. I am interested in cultures and sub-cultures, alternative lifestyles, entrepreneurship, innovation… and Greece has proved full of people with ideas and motivation: the perfect place to be inspired and inspire others!