The taverns, restaurants and secret holes in the wall where you can get the true flavour of Athens.
Greek cuisine has managed to become famous worldwide because it reflects the simplicity inherent in the Greek family ethos. Food brings us closer to each other. Discover excellent places in the capital producing the best known Greek dishes with pure, fresh and, naturally, local produce.
For Greeks in need of an instant and filling meal in one, the famous souvlaki wins hands down over the burger and fries. Finely chopped pork or "gyros", grilled vertically on a turning mini spit and then packed into pita bread along with chips, juicy tomatoes from Greek orchards, freshly chopped onion, parsley and "tzatziki", a yoghurt dip with garlic and cucumber. There are of course many different variations and the souvlaki places in Athens are numerous, to say the least. You will find some of the tastiest souvlaki in Athens at the two "Kostas". The first, where Pentelis Street crosses Mitropoleos Street, has had the cooking of this most emblematic of Greek fast food down to a fine art since 1950 and its namesake in Agias Irinis square has been spicing it up with a red hot sauce for just over 30 years now.
A typical sample of the rich Greek cuisine is undoubtedly moussaka. Aubergines, potatoes, mince, béchamel sauce and grated rusk are the ingredients which make up one of the nation's most mouthwatering dishes. Although it is inextricably connected to moms and grandmas, there are restaurants in Athens which serve excellent moussaka. One of them is "Olympion" in Mets, which serves it in exactly the same way as it was made in the 50s. You will also find delicious moussaka in the "Klimataria" tavern, in Platia Theatrou, and you may actually get the chance to learn to cook it yourself, as the restauranteur gives cooking lessons to tourists. You will find a more playful version in Meliartos, a versatile food hall on the corner of Ermou and Aiolou streets, which serves moussaka in pita bread.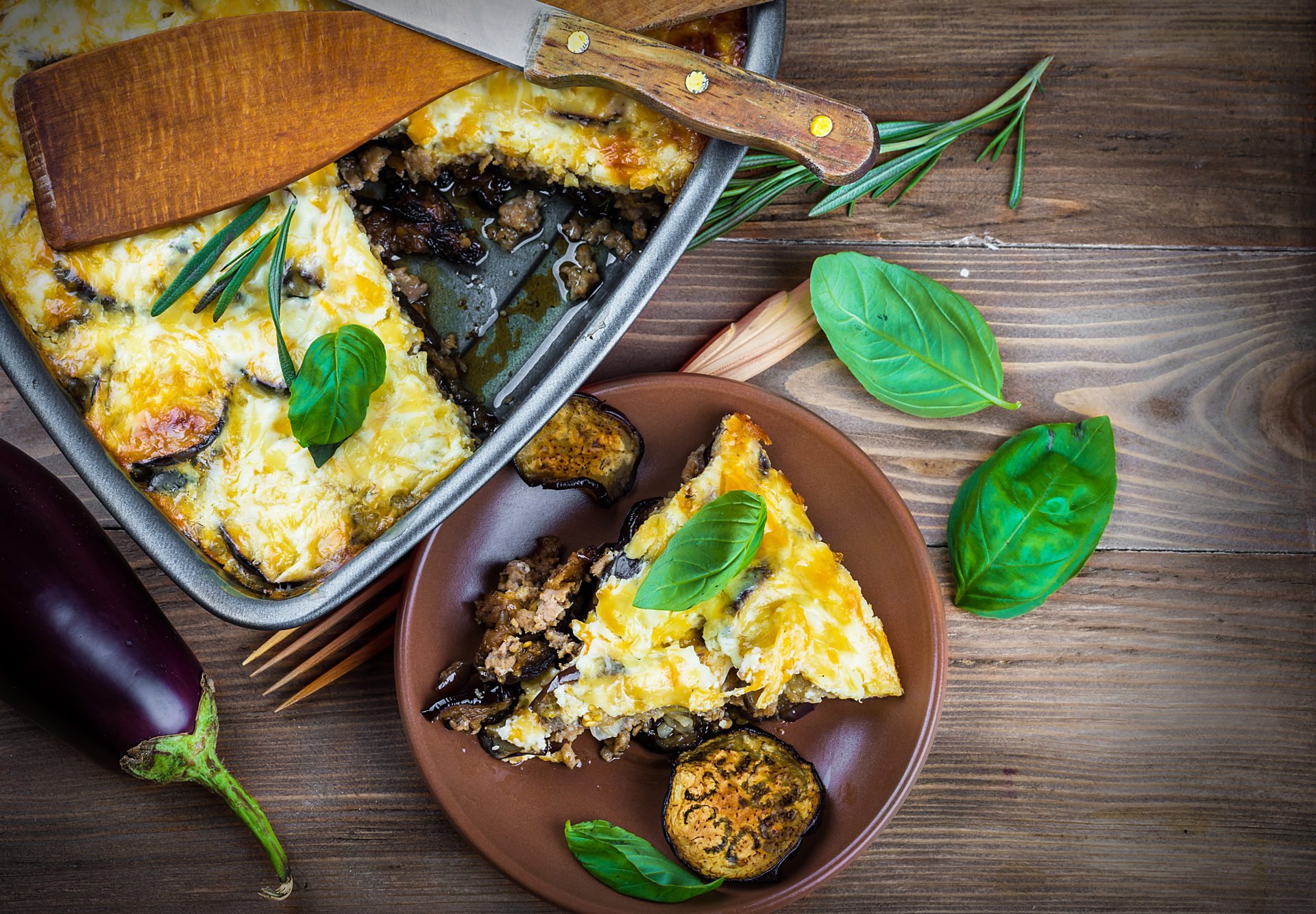 The ultimate Greek delicacy for meat lovers is meat balls. Soft balls of minced beef, fried in fresh olive oil with a delicious hint of spearmint and traditionally washed down with a glass of ouzo. "Keftes kai…the ftes" is a modern meat ball restaurant dedicated to serving a number of different versions, while in Rock n' Balls bar in Psirri, which provides a food and drink experience to remember, the meat balls also come in many toothsome guises. Last but not least, "Giouvetsakia" in Ano Glyfada has come up with a particularly crispy offering for its customers to enjoy.
Dolmadakia are another gastronomical temptation. Rice, dill, fennel, spearmint, spring onion, all finely chopped and wrapped in vine leaves, create little bites of delight. In "Crete" and "Oxo Nou" restaurants in Exarhia as well as in "Miniatoura", on Romvis Street in the centre, you will find the tastiest dolmadakia in egg and lemon sauce, a perfect example of the rich mix of east and west ever present in Greek cuisine.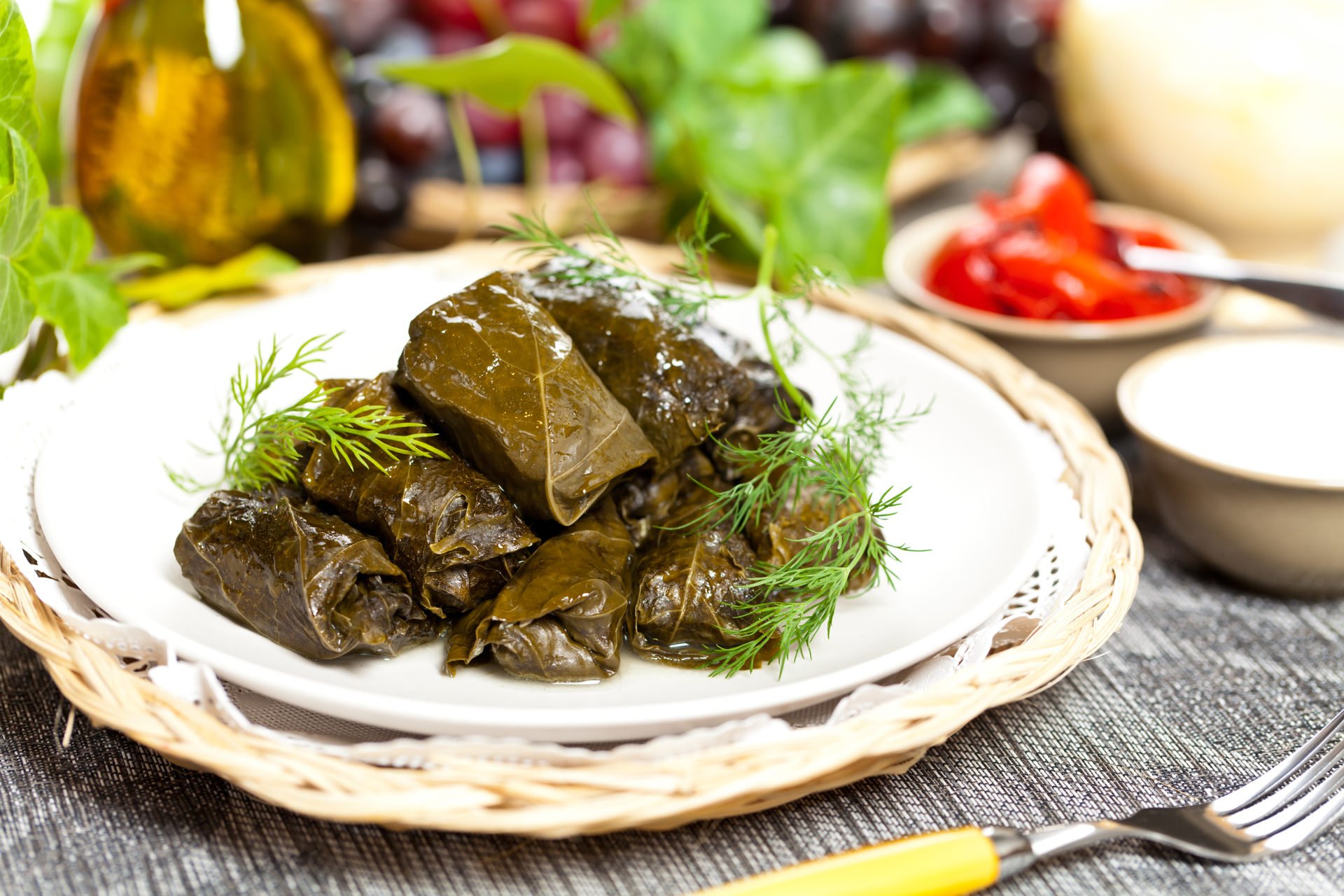 Pies are a type of food associated with Greek villages and sunny islands, hot stone ovens, grandmas rolling out dough with a rolling pin. However, even if your visit is restricted to Athens, you can still enjoy amazing pies. Pie Works specializes in cheese pie, chicken pie and sweet pies too. "Pites tis Petheras" in Kolonaki boasts a daily production of fifteen different pies made with pure ingredients such as organic olive oil, chicken and PDO feta cheese. "Pites tis Sophias", in Palaio Faliro, take pride in their traditional handmade pies with ingredients from the small local producer.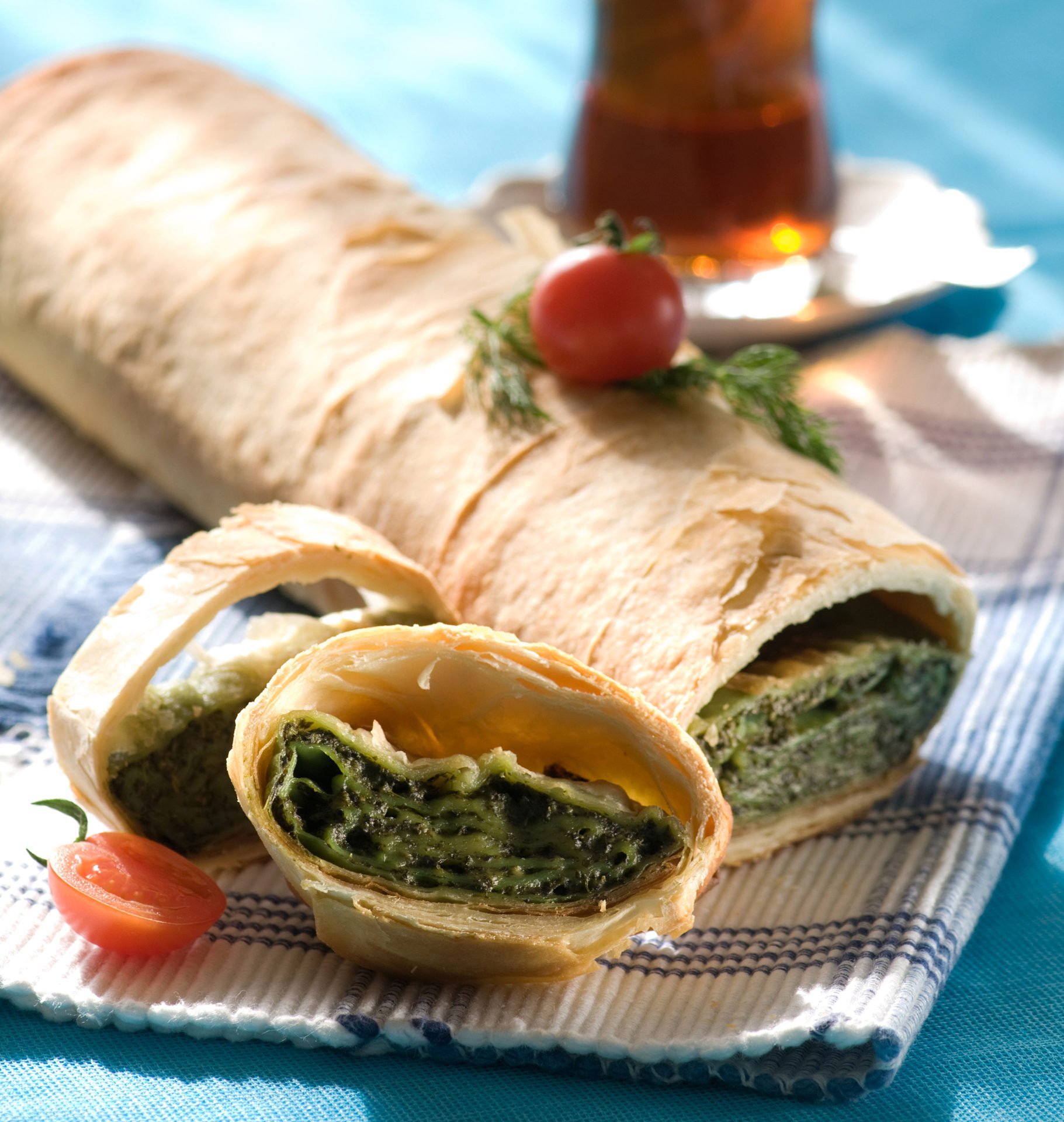 Taramasalata is a special Greek delicacy. It consists of fish roe mixed with olive oil, dry bread, potato, onion and lemon, well beaten until it turns creamy. In Greece taramasalata is usually consumed during fasting periods (especially on the Monday which marks the beginning of Lent) as it contains no dairy or poultry eggs, but you can enjoy it all year round in "Psipsina", a fish tavern in Palaio Faliro, which serves it with botargo and in "Argoura", another fish specialist in Kallithea, where it comes with sweet red potato and handmade bread.
Speaking of fish taverns, Greek fish and clams are amongst the best in the world since they live in the crystal clear Mediterranean water before they reach your plate. Besides the aforementioned taverns, you can taste fresh fish in "Ouzeri tou Laki" in Plateia Victorias where they also serve a fish platter, as well as in "Yperokeanio" in Pireaus with recipes from the island of Kimolos.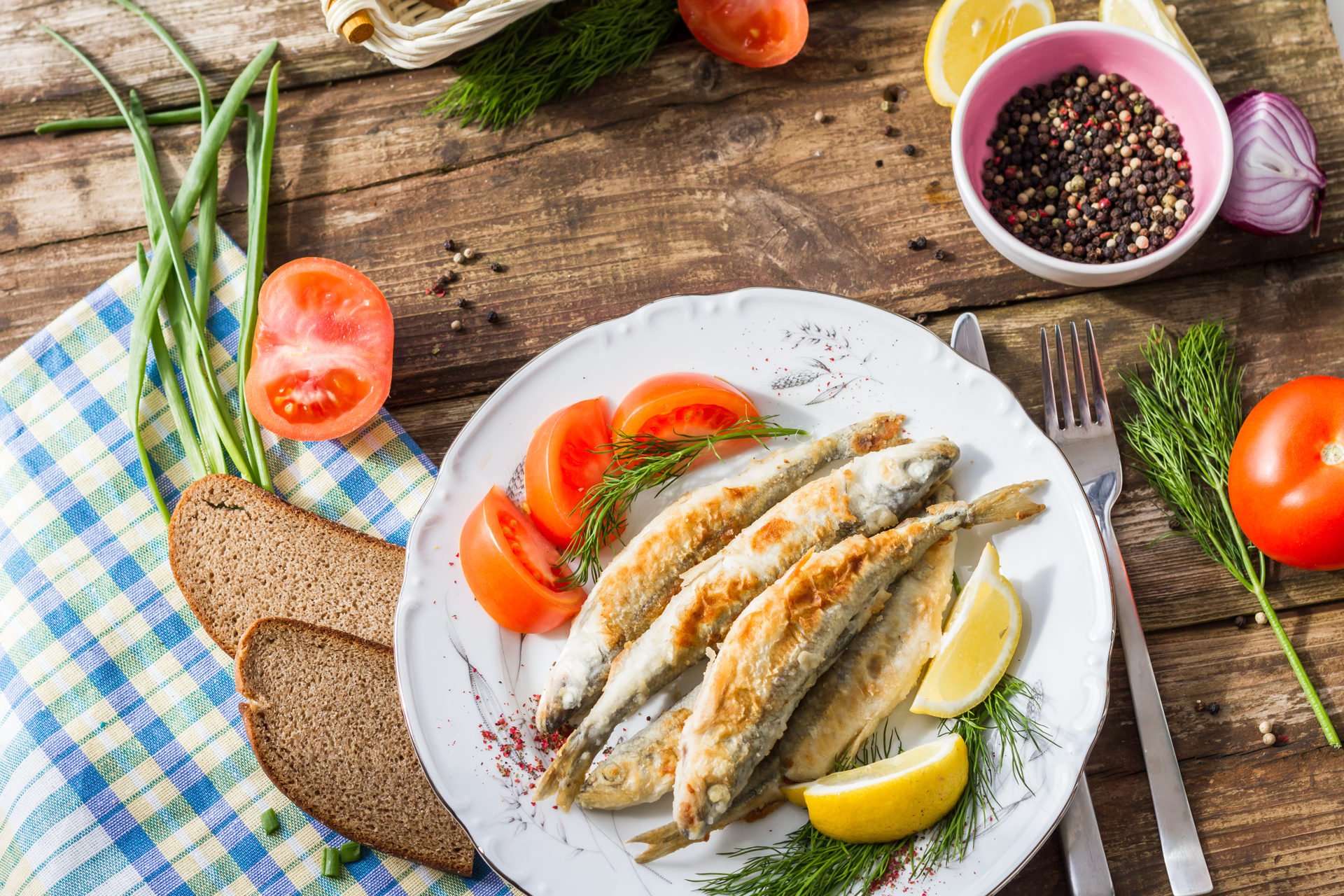 8. "Horiatiki" salad
Athens
"Horiatiki" salad, also known as "Greek" salad, is the favoured staple of most meals in this country, consisting of tomato, cucumber, olive oil, oregano and salt. According to individual taste, it can be enriched with feta cheese, olives, onions and green pepper. Sometimes capers and vinegar are added and parsley is used as a garnish. Almost every restaurant in Athens serves Greek salad. However, you can visit "Ramon" tavern in Kallithea and combine the salad with their other exquisite dishes such as "fava", a type of humus; boiled leafy greens, known as "horta"; "tyrosalata", a dip made with white cheese; meat balls; vegetable patties; cheese croquettes; grilled yellow cheese; "bekri meze", a meat and vegetable hotpot cooked in tomato sauce, and snails.
9. Meat
Finally, because every Greek alive is a self-designated master of the barbeque, no trip to Athens is complete without sampling its wonderful meat. "Brizolakia tou Teli", on Evripidou street, serves thinly sliced, well done juicy pork chops, amongst the most famous in the city. For authentic hardcore meat based Greek delicacies, visit "Ziogas" in Glyfada and order "kontosouvli", pork, cheese and vegetables grilled on a spit. And don't forget their "kokoretsi",lamb liver and lungs wrapped in intestine – if you allow yourself to be put off by the ingredients, you will miss out on a great culinary experience – or their own special creation, the stuffed burger.