Discover twelve of the most important and popular archaeological museums in Greece
You are in Greece, the country that gave birth to civilization. Visit world-famous museums. Explore the arks of human art and creativity. Get up close and personal with priceless exhibits. Admire the representations of gods and people. Discover the everyday items of the ancients' private and public lives. Immerse yourself in the beauty and enchantment of the treasures of human art, both great and small. Wander through the museums of Greece and experience the scale of achievement and the vast array of exhibits, many of which are famous throughout the world.
The museum doors are open; step inside!
New Acropolis Museum
Athens
One of the most important museums in Greece. Impressive and spacious, it houses every object found on the holy rock of the Acropolis, from the Mycenaean to Early Christian era.
National Archaeological Museum
Athens
The country's largest, it has one of the most important collections of Greek antiquities in the world, more than 11,000 finds gathered from every place where Greek civilization flourished.
Archaeological Museum of Delphi
Delphi
Laid out according to modern exhibition principles, this building contains finds from the Oracle, temples and treasuries. The famous bronze Charioteer is the star attraction.
Archaeological Museum of Olympia
Olympia
Priceless finds from the prehistoric to Early Christian era. The sculpture collection is unparalleled, with Praxiteles' Hermes and the frieze from the temple of Zeus taking pride of place.
Museum of The Royal Tombs At Aigai (Vergina)
Vergina
A subterranean museum-cemetery, where the tombs and finds are protected, this unique structure houses treasures of the Macedonian civilization, among them gold wreaths, ivory statuettes and rare frescoes.
Museum Of Prehistory, Thera, Santorini
Santorini
Finds and frescoes from the Minoan era settlement at Akrotiri, including rare examples of furniture and the famous wall paintings, Spring with the Swallows and the Blue Monkeys.
Archaeological Museum of Heraklion
Crete
One of Europe's finest, this museum contains objects covering 5,500 years of history, from the Neolithic era to Roman times. The Minoan collection is unsurpassed, with its frescoes from Knossos, superbly crafted pottery and the mysterious Phaistos disk.
Archaeological Museum of Thessaloniki
Thessaloniki
The building is a listed monument, considered an exemplar of Modernist design. It contains exhibits from sites throughout Macedonia.
Archaeological Museum of Dion
Macedonia
The entrance contains an astonishing collection of sculptures, while the first floor holds a prize – a rare musical instrument, a water-operated pipe organ or hydrauli.
Archaeological Museum of Rhodes
Rhodes
Finds from the Mycenaean era to the Middle Ages, from Rhodes and the surrounding islands.
Palace Of The Grand Masters (Rhodes)
Rhodes
Perhaps the most important monument left by the Knights of St John, it contains mosaic floors, columns, mediaeval furniture and other objects from their rule on the island.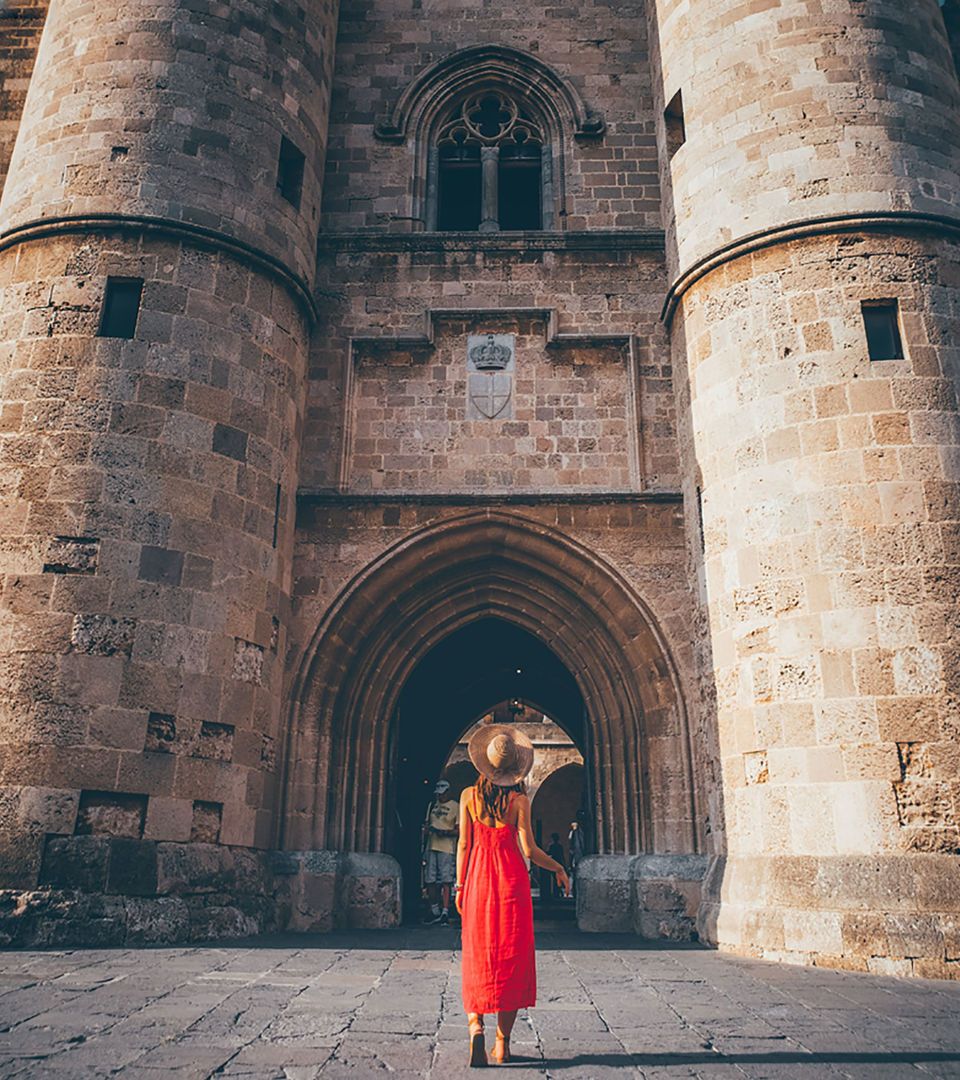 Museum Of Byzantine Civilisation, Thessaloniki
Thessaloniki
An award-winning contemporary building, with a superb collection of early Christian, Byzantine and post-Byzantine art.