Unique holiday experiences in the country where luxury meets myth.
Luxury holidays in Greece mean five-star accommodation in landscapes of incomparable beauty. What are the best luxury experiences in Greece? We would like to share them with you here:
High-End Gastronomy
It's all a matter of taste and in this case, it's pure Mediterranean, the epitome of a healthy and delicious diet. Freshly-caught seafood and organic local produce – the ingredients used by internationally acclaimed chefs in the luxury resorts, hotels and restaurants. Your plates will be brimming with culinary surprises and inventive, inspired dishes. The best accompaniments to this cuisine??
Good company and a selective wine list from local and international vineyards. Memorable desserts and homemade liqueurs will be the perfect finale to your gastronomical experiences. In this landscape, in these luxurious resorts, you'll make a promise to yourself that you'll return, again and again. After all, you can never have too much of a good thing!
VIP Services
What does VIP service mean in Greece? Dreamy luxury villas on the Greek islands with views of the big blue, infinity pools, gyms and personal trainers, nannies for the kids, romantically-lit jacuzzis on your private patio, hammams, massages and spas. Butlers on-call round the clock, taking care of your every desire 24 hours a day. Private parties in your villa or in your suite, event planning that covers decor, music, cuisine and more. Private dining on your terrace or beach. Wine tours and wine tastings with knowledgeable sommeliers in vineyards and mediaeval cellars, as well as chef's tables, giving you a chance to sample a repertoire of dishes from the same virtuoso of gastronomy.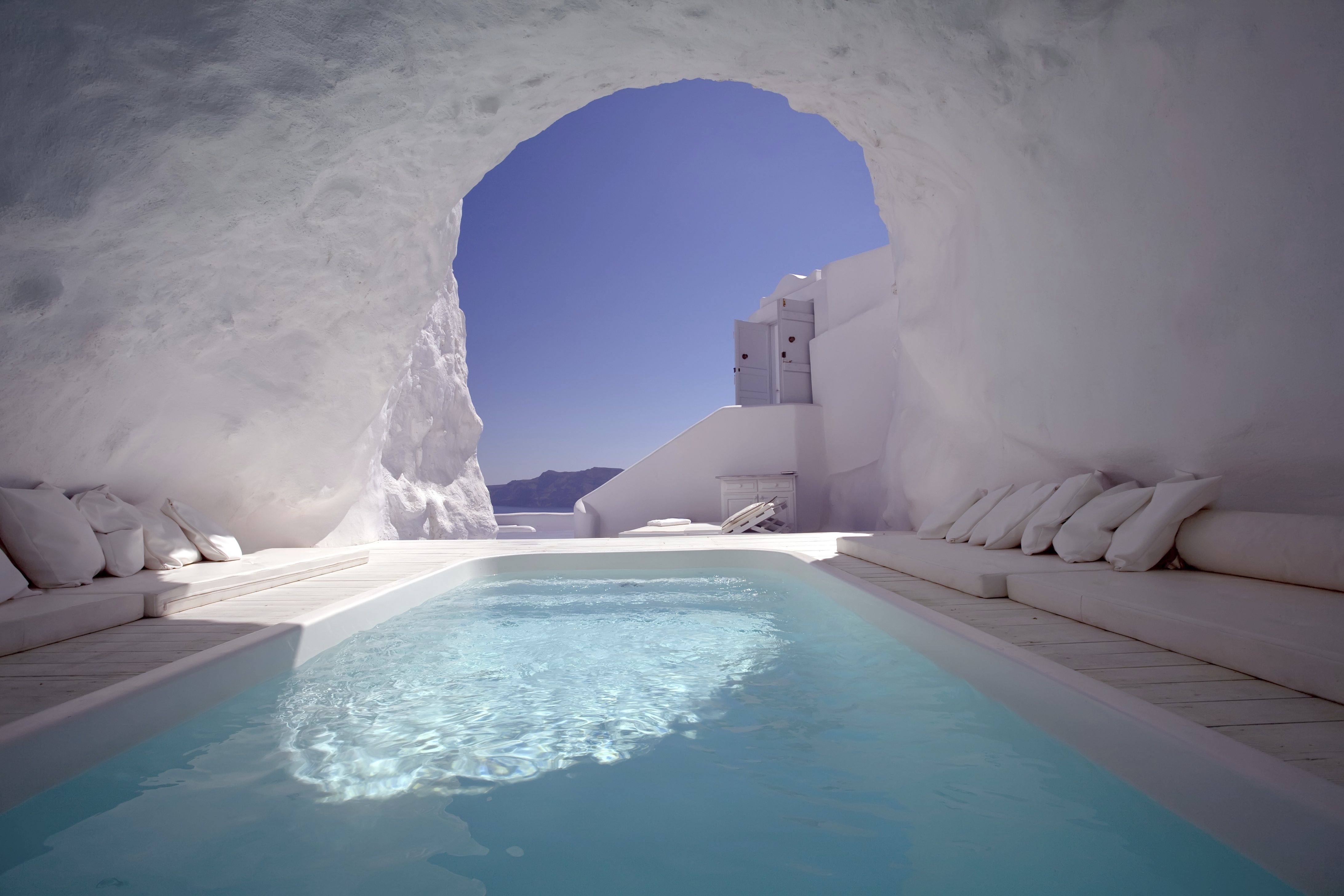 High-end boutiques inside your hotel selling jewellery, designer clothes and accessories and handmade souvenirs. Personal stylists on call for your evening appearances and nights on the town. Limousines and chauffeurs to drive you to surrounding sights, concerts and recitals. Private tours of archaeological sites and museums. Helicopter flights above the Aegean to see the islands and islets from above, or to island-hop. Exceptional cuisine and a variety of health and beauty treatments onboard luxury yachts and sailboats that will guide you across glassy waters to secluded islets and coves. Security services and Lear jets.
The dream is there is to be lived.
Shopping
In Greece's luxury destinations, you'll find the best shopping. Mykonos' Hora is famous for its smart and swanky shopping: designer stores, art galleries and handmade gifts and jewellery designed by skilled Greek artists. The same goes for Fira and Oia in Santorini, Rhode's Old Town, Kos, Corfu, Patmos, Lesvos and practically all of Crete. In Athens and Thessaloniki, shopping is elevated to another dimension.
In the centre of Athens, on Voukourestiou St and in Kolonaki, you'll find high-end jewellery shops. You'll walk down Ermou, the famous pedestrian shopping street that boasts all types of stores. In Plaka, you'll discover picturesque shops with high-end souvenirs and in Monastiraki, you'll go treasure hunting in the antique and flea markets. In covered markets and galleries around the historic centre, you'll pause for a coffee or a bite to eat at the many cafes. You'll find one-stop shopping at malls and department stores that house all the designer brands.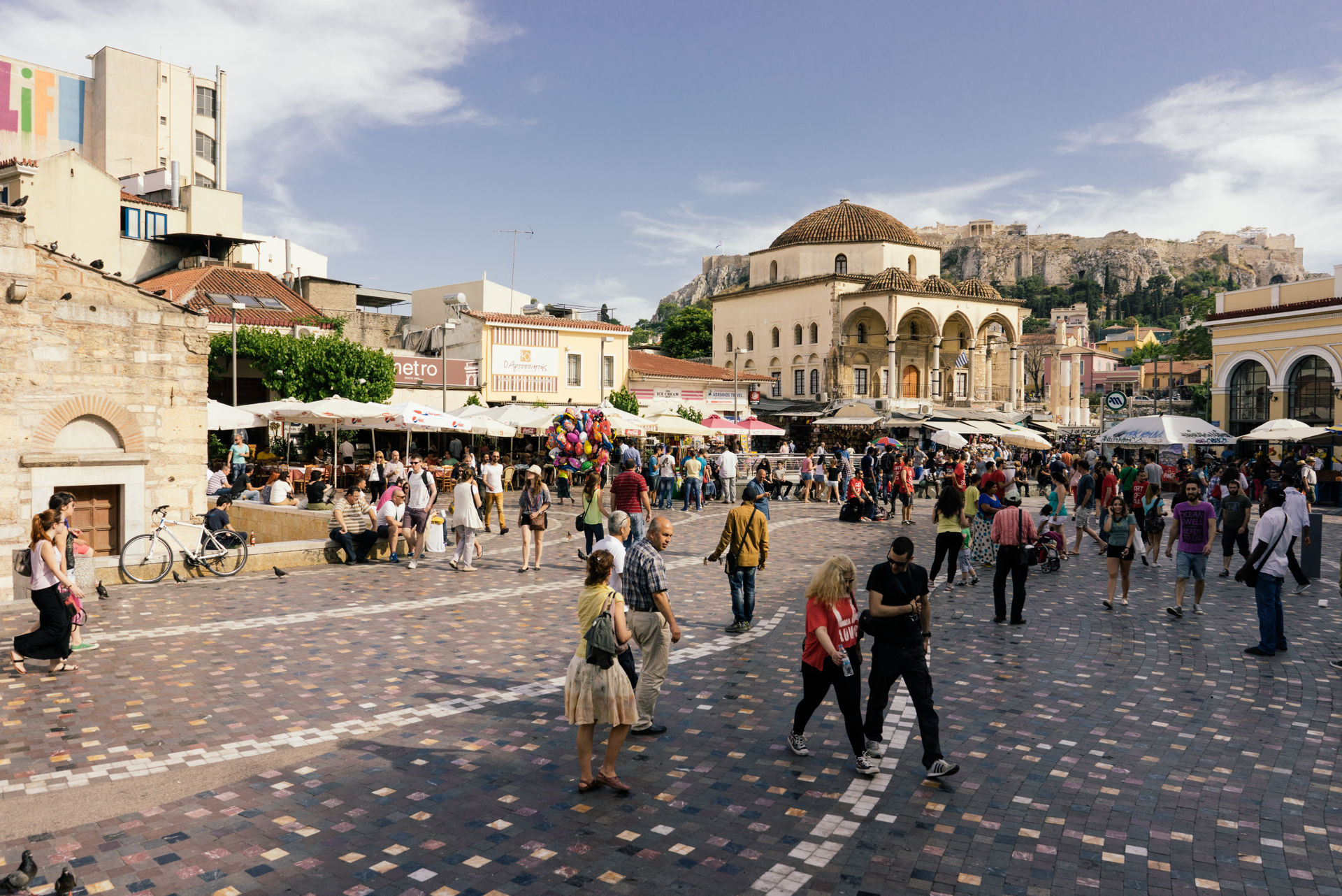 In 'The bride of the north', Thessaloniki, the markets attract customers from all over. In the centre, on aristocratic Proksenou Koromila Street, on Mitropoleos and its surrounding streets, window displays showcase the latest in couture, as well as designer labels. Tsimiski and Egnatia are the most famous shopping streets, while for a more luxury selection check out the boutiques in the pedestrian streets near Agia Sofia.
Wellness
Wellbeing has a long history in Greece. From antiquity to today, numerous thermal springs in the country have alleviated ailments, revitalizing,, stimulating and relaxing body, mind and soul. In every corner of Greece, from Crete to Halkidiki and from the islands to the Peloponnese, in luxury hotels and resorts, you'll enjoy the ultimate in care, in true Mediterranean style; spas with hammams, hydro massage and thalassotherapy, gyms, and the much-vaunted benefits of the local diet.
Organic Greek products, seasonal fruit and local herbs become the basis of a detoxifying regime that will make you feel like another person in just a few days. Personalised attention is a tradition: creams made from special oils with incredible aromas caress your skin and leave you feeling revitalised and refreshed.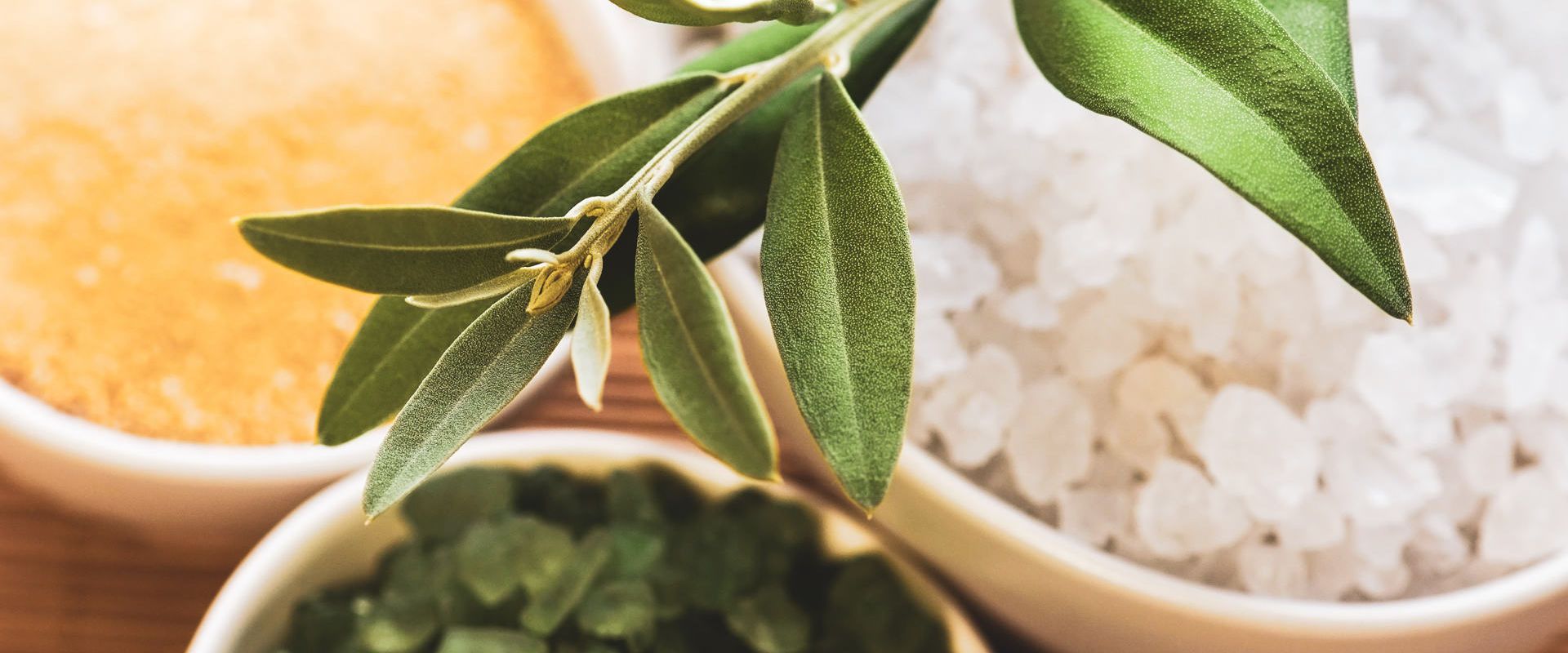 Yachting
Just you and the big blue. Freedom to follow your own route, to carve out your very own adventure. Sailing through crystalline waters, mooring in hidden coves, exotic beaches, luxurious harbours and popular islands. The sea stretches as far as infinity, as do your choices. And when you reach your first sheltered destination, you'll drop anchor and dip into the colourful water.
Back on board, you can look forward to sunbathing, good company and conversation, gourmet gastronomy and refreshing cocktails. The skilled and methodical crew is there to serve and to spoil you, providing for all your wants and needs. Need we say more? Yachting and luxury; a match made in heaven.
Golfing in Greece
Greece's friendly climate with its mild winters, combined with stunning landscapes, makes it a great destination for golfers all year round. Enjoy your favourite sport combined with your luxury holiday at Greece's impressive resorts; in Messinia at the Costa Navarino, in Corfu at Ermones in the Ropa Valley, in Rhodes at Afandou and in Elounda and Hersonissos in Crete, in Glyfada on the Athens Riviera, and in Sithonia in Halkidiki.