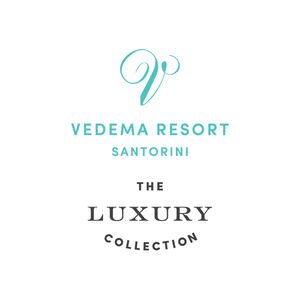 Vedema, a Luxury Collection Resort in Santorini
Experience the renowned beauty of sun kissed Santorini Welcome to Vedema, a Luxury Collection Resort bringing an unrivalled level of luxury and style to one of the world's most beautiful islands. Santorini is the island where nature shows its most incredible secrets. It is the island with the most beautiful sunsets, the most incredible views on the deep, very deep blue of the Aegean Sea.
Visit Vedema Resort and share with us the most well-kept secret of the island… Vedema Hotel is Proud Member of Hellenic Chamber of Hotels serving Greek Breakfast.
Vedema Resort is the place where emotions, creativity and perfection meets a world of beauty and mythology. Sleek and spectacular, with unprecedented privacy, Vedema inspires extraordinary journeys for the soul. Dining at Vedema Resort is renowned and unforgettable with exceptional choices for stellar dining, whether you prefer a casual breakfast served on your terrace, or an intimate dinner for two beneath a canopy of stars whilst surrounded by vineyards.