Ok, it is well known that Halkidiki is like no other. It is beautiful, it is close (to Thessaloniki), it has alternating images and surprises, spots we still haven't discovered (no matter how many years we have been exploring it for), it offers excitement, it has been our first choice for years as well as the most reliable recourse when all other holiday alternatives seem to pale into insignificance.
And it never lets us down. Because nature is enchanting wherever you are.
It combines lush vegetation with a lattice work of beaches, it has the type of sea that even the most popular resorts would envy and options for all tastes and budgets. On the first peninsula – Greeks callit "leg"- the one closest at hand, everything seems to be, and actually is, more structured. Here you can find most of the hotel facilities, the most luxurious accommodation and the greatest number of summer residences that come alive in the summer and have done so for years.
It is like city life moves to Halkidiki, thousands of people flock to their favourite haunts, beach bars burst with vivacity and good humour and wonderful memories of unforgettable, carefree holidays are forged.
Of course here, I shouldn't fail to give a special mention to Sani Resort and its stunning development in recent years.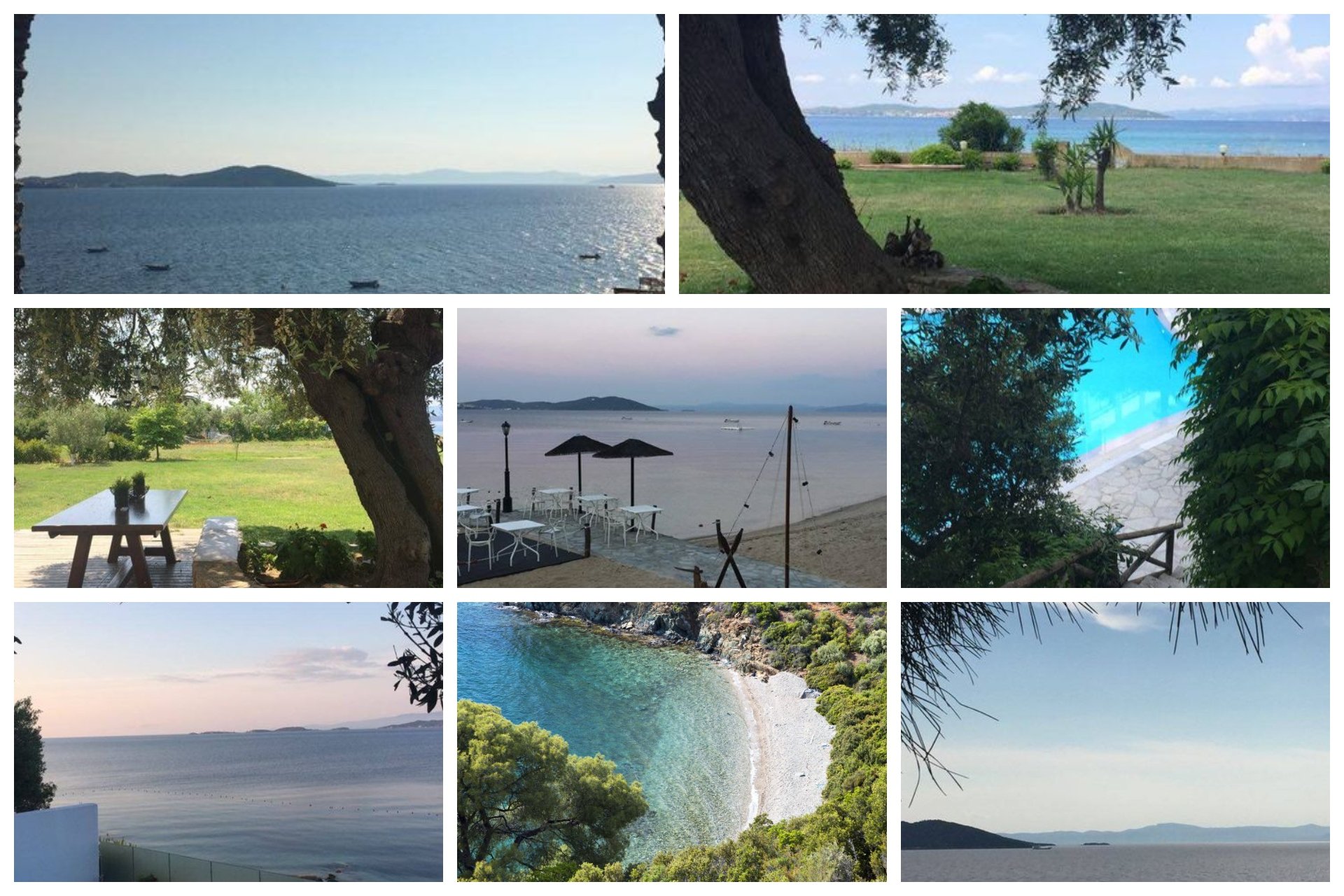 The second "leg" is for those who do not like crowdsand seek holidays that offer absolute relaxation close to nature. There are incredible, unexplored corners far from everyone else where you can always find some seclusion even on the hottest summer days when everybody is on the beach. There are magical places that seem almost as if they have been untouched by human hand; as if they come from another time. They co-exist with cosmopolitan spots, luxurious hotels with a long history, such as Porto Carras, not to mention well-preserved villages such as Parthenonas, which offers a different take on summer from up high. There are legendary beach bars, taverns with tastes that linger, glorious nature trailsetched on your mind for life, and wild beauty that takes the breath away.
Halkidiki never lets us down
Finally, but perhaps a first choice for some, comes the base of the third "leg" which undoubtedly offers a first glimpse of the beauty of the rest of the peninsula to the lucky ones who get the opportunity to visit Mount Athos (Agio Oros)- the Holy Mount. Here is found the iconic Eagles Palace that steals the show and promises, as does the whole area, unique, exciting moments.
In fact the same goes for every other well-hidden corner of the secret paradise of