Provided by: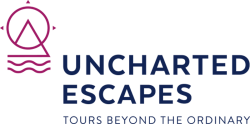 Combine some of the most unique panoramic views, visit traditional Cretan villages and find out all about the lifestyle of a Cretan shepherd by exploring an original shepherd's hut called ''Mitato'' with a small group of 6-8 people in each vehicle. Learn about the history and the traditions of the Island, meet the locals, explore the wildlife of Crete, embrace the renowned Cretan hospitality and taste the delicious Cretan cheese and cuisine.
At a Glance
Our day starts from Rethymnon city heading south east passing through the traditional villages of Milopotamos (Halepa, Garazo, Faratsi, Veni) and areas with dense vegetation, fresh aromas and unique views. The amazing route and views continue until we reach the historic Halepa Monastery, that used to be a refuge for Cretan rebels during civil wars where we make our second stop. The unique view from the monastery will inspire you to take pictures, combining the highest mountain tops of Crete with the beautiful valley.
Afterwards our amazing off-road route continues and on the way up to the shepherd's hut called "Mitato" the panoramic views will take your breath away. If we are lucky, we will get to marvel up close some wild eagles and goats and take some photos. The road will lead us up to a traditional Shepherd's hut where you will find out all about the lifestyle of a shepherd and the cheese making process.
Leaving the shepherd's hut and already working up our appetite we will soon arrive at a traditional Cretan tavern in Axos village, where we are going to introduce you to Cretan cuisine and heartfelt hospitality with plenty of local food and wine. Enough time will be provided after lunch for those who wish to enjoy a cup of coffee. On our way back we will follow an asphalt road that will lead us to the city of Rethymnon.
Highlights
Enjoy the best panoramic view of Psiloritis Peak
Embark on semi private safari tour for up to 6 or 8 persons per vehicle
Visit to an original shepherd's hut or else "Mitato"
Experience live the cheese making process and taste local cheese
Lunch with traditional Cretan food and wine
What's Included
Free hotel pick up and drop off
Premium off-road vehicles (7 or 9 seater) driven by multilingual escort-drivers
Lunch with traditional Cretan food and wine
A visit to an original shepherd's hut "Mitato"
Liability Insurance and local taxes
Additional Information
Don't Forget

Don't forget your face masks, comfortable shoes, for example trekking shoes or sandals, camera, sun protection, etc. During spring and autumn, we advise you to bring a jacket.

The trip is not recommended to people suffering from car sickness, having mobility or kinetic or back problems, pregnant women or for children younger than 7 years old as we don't provide baby seats, or people taller than 195 cm or heavier than 130 kg. Alcohol consumption is not allowed to minors under age of 18 years old. Uncharted Escapes reserves the right to make minor changes in the program when considered necessary, for example, in case of unfavourable weather conditions. This can be done without any prior notice.

Reservations must be done no later than 24 hours prior to departure. Any cancellation must be made according to our cancelation policy mentioned under "Terms & Conditions". In case of late cancellations, no refund will be granted from Uncharted Escapes. If a tour is cancelled due to insufficient number of participants or adverse weather conditions, Uncharted Escapes will refund 100% of made payments. For more information about our terms and conditions please follow this link: http://www.unchartedescapes.com/terms-conditions




Price Does Not Include

Coffee or beers or refreshements in tavern

Gratuities