Provided by: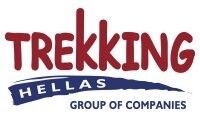 2 Day Hike Olympus is a mountainous 2 day adventure tour on the legendary Mt. Olympus, home of ancient Greek Gods!
At a Glance
Mount Olympus is the highest mountain in Greece, located in northern Greece comprising a natural boundary between the prefectures of Macedonia and Thessaly. Mount Olympus' highest point is the summit of Mytikas at 2,918 m. Since ancient times, Mt. Olympus has proved a difficult crossing point for numerous aspiring conquerors of the Greek territory. It is a place of divine beauty, notable in Greek mythology as home of the Greek Gods. Its proximity to the coastline overlooking the Aegean Sea offers breathtaking views. The characteristic silvery mist that engulfs the mountain creates a unique atmosphere. 1938 it was declared Greece's first National Park due to its exceptional biodiversity and rich flora.
On our 2 Days Hike Olympus tour, we will hike through this monumental natural landscape. Thickly forested slopes and steep rocky and cloud-covered peaks, host more than 1,500 plant species, some of them rare and endemic, as well as wolves, jackals, deer, and some endangered bird and butterfly species. The mountain is uninhabited, however there are 4 organized mountain huts (In our tour we will stay at Spilios Agapitos mountain hut) offering shelter and food to its visitors, that stream from all over the world to admire its beauties. It has an extensive network of trails, its total length exceeding 160 klm. The 2 days/ 1 night Mt. Olympus tour is also offered on a semi guided basis for more experienced hikers.
What's Included
Accommodation in mountain huts (or camping tents)
Trekking Hellas English speaking guide
Transfer Litochoro – Prionia – Litochoro
Safety Equipment for the ascend to the summit Mytikas (helmet, harness, rope)
VAT
Additional Information
You should bring with you:
Please try to travel as light as possible; keep in mind that you must carry everything you bring during the whole hike.
Large, comfortable backpack (65-85 liters) with padded straps and waist belt, internal frame preferred; waterproof liner recommended keeping clothing, etc. dry inside.
Sturdy, worn in trekking shoes.
Good waterproof top with hood.
Warm clothes, both for windy / cold daytime conditions and for the cool evenings (fleece tops or similar).
Shorts and long trousers for walking, preferably quick-drying material (cotton or poly-cotton not denim).
Sweatshirts or T-shirts for walking, at least one with long sleeves and collar (against sun-burn).
Sleeping bag or similar (e.g. duvet cover), for the overnights in the shelter or tent.
Sunglasses, towel, sun hat or cap, sun block.
Wash bag and simple first aid kit (plasters or blister kit, aspirin or similar, antiseptic).
Photographers: bring your cameras.
Torch (head torch if you have one).
Walking sticks.
Your own personal water bottle. As part of our environmental policy and action plan, we are committed to eliminating the use of plastic water bottles.