Provided by: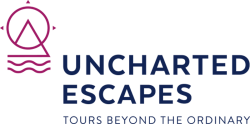 Explore more of the island of Hippocrates, "Kos" on a semiprivate safari tour for up to 6 persons per vehicle. Travel on unchartered roads through the beautiful landscape and enjoy a tasty local lunch.
At a Glance
Our day begins from Kos city center and tourist areas heading towards the chapel of Profitis Ilias and mount Dikaios through unpaved mountain routes. Our 7 seated premium off-road vehicles driven by experienced driver-escorts will help you explore the true essence of Kos on a semi-private premium safari tour.
Unpaved off-road routes, wild and dense vegetation, non-tourist places, unique panoramic views, photo stops and traditional local flavours are only some of the experiences you will gain during that incredible 5 - 6 hours premium safari tour.
After picking you up from your hotel we follow an off-road route to the inland of Mount Dikaios. Following off-road explorations in the Mount Dikaios of Kos, we enjoy the best panoramic view of the island from above and we learn about local cultures and histories. We discover hidden chapels in the forest and we enjoy the most scenic views of the Aegean Sea and the islands of Nisiros, Kalimnos, Pserimos and Bodrum. Continuing our road trip to the peaks of mount Dikaios full of amazing sights and historical treasures, we reach a traditional local tavern in Zia village to enjoy our traditional Greek lunch. After our lunch stop our day continues to the Aliki wetland where you can take some great pictures and during autumn or spring enjoy the flamingos. Our day comes to an end driving back to our hotels full of memories, exciting adventures, breathtaking panoramic views of Kos from above and insight information about the island.
Highlights
Enjoy the best panoramic view of Kos and Dikaios Mount
Embark on a semiprivate safari tour of up to 6 persons per vehicle
Lunch with traditional Greek platters
Explore traditional villages
What's Included
Free hotel pick up and drop off
Premium off-road 7 seater vehicles driven by multilingual escort-drivers
Lunch with individual traditional Greek food
Liability Insurance and local taxes
Additional Information
Don't Forget

Don't forget your face masks, comfortable shoes, for example trekking shoes or sandals, camera, sun protection, etc. During spring and autumn, we advise you to bring a jacket.

The trip is not recommended to people suffering from car sickness, having mobility or kinetic or back problems, pregnant women or for children younger than 7 years old as we don't provide baby seats, or people taller than 195 cm or heavier than 130 kg. Alcohol consumption is not allowed to minors under age of 18 years old. Uncharted Escapes reserves the right to make minor changes in the program when considered necessary, for example, in case of unfavourable weather conditions. This can be done without any prior notice.

Reservations must be done no later than 24 hours prior to departure. Any cancellation must be made according to our cancelation policy mentioned under "Terms & Conditions". In case of late cancellations, no refund will be granted from Uncharted Escapes. If a tour is cancelled due to insufficient number of participants or adverse weather conditions, Uncharted Escapes will refund 100% of made payments. For more information about our terms and conditions please follow this link: http://www.unchartedescapes.com/terms-conditions




Price Does Not Include

Coffee or wine or beers or refreshments in tavern

Gratuities