Provided by: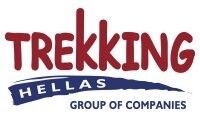 Lindos Hiking is a day guided hike to the gem of Rhodes, the Acropolis of Lindos.
At a Glance
The hike starts in Vlycha, a sea side village located close to Lindos, on the East coast of Rhodes. Setting off on this trail and following mainly dirt roads, we leave behind us the buzz of the busy road and head towards the west. Soon enough we walk underneath old pine trees, the survival of which on this dry rocky land around Lindos is clearly miraculous.
Our trail passes on the foothill of impressive vertical limestone slopes. We will then visit an impressive cave and admire the remains of abandoned agricultural life. Finally, the hike takes us to its highest point from where we can enjoy the magnificent views! It is time for some memorable pictures of the "Navarone Bay" ,with its azure colored water or just a few moments to take in the absolute beauty of the big blue! Heading down hill, we will take a first glimpse of the hill where the Acropolis of Lindos proudly stands. No words are enough to describe its beauty. We will have the chance to go closer, and explore the narrow streets of the whitewashed village of Lindos. Some free time will be available for a visit to the Archeological site. Then we hike back to Vlycha from a different route.
The tour operates every Tuesday and any other date upon request.
Highlights
Visit Lindos on foot and avoid the crowds.
Go off the beaten track.
Hike on rocky trails, while admiring the endless blue sea and the temple of Lindia Athena.
What's Included
Professional English speaking Trekking Hellas Guide (1 for 10 participants)
Potable Water Supply
Traditional snack
First aid kits and other necessary equipment
Vat
Optional Hotel Pick Up / Drop Off:
10€ per person for a pick up from these areas: Kremasti, Paradeisi, Ialysos, Ixia, Rhodes Town, Kallithea, Faliraki, Afantou, Haraki, Lindos and any location in between the above mentioned areas. Please add transfer option when booking online.
15€ per person for a pick up from the areas: Pefkos, Kiotari, Gennadi. In order to book transfers from these areas, please contact us.
Additional Information
You should bring with you:
hiking shoes (boots are not necessary)
long hiking pants
second T-shirt
windproof jacket
hat
sun block
Your own personal water bottle. As part of our environmental policy and actions, we are committed to eliminating the use of plastic water bottles.
Optionally swimming suit and towel